Preidlhof Dolce Vita Resort

About Preidlhof Dolce Vita Resort
With holistic well-being at the core of its philosophy, Preidlhof offers a truly integrated approach to transformation and healing. Tucked away in the picturesque South Tyrol region, this family-run adults-only luxury wellness haven has carved out a first-class reputation as a holistic, preventative and medical health destination spa with each stay designed to guide you through a journey of physical, social, emotional and spiritual regeneration. Guests are encouraged to get moving and aside from a full roster of inclusive fitness classes such as meditation, sound healing, yoga nidra and strength training, the spa facilities are as innovative as they come with a wellness water park and six-floor sauna tower comprising multiple saunas, a steam room, two infinity rooftop pools and relaxation area. The region is also legendary for outdoor activities including forest bathing, hiking and biking—all for the taking at your doorstep.
South Tyrol, Italy

Destination Spa
What We Love
Wellness is at the heart of everything at Preidlhof. The spa offers a blend of ancient healing practices and modern rituals and treatments alongside an extensive array of wellness facilities including a one-of-a-kind sauna tower complete with 16 different sauna, steam and relaxation experiences, meditation cabins, salt rooms and Turkish baths. The retreat also boasts a state-of-the-art fitness center and a tropical garden water world. The award-winning Preidlhof Way concept comprises transformational wellness programs guided by medical doctors and leading experts as well as a signature mindful eating philosophy that will radically alter your approach to diet and life. Treatments are available à la carte, or guests can sign up for one of the transformational wellness retreats that address issues such as sleep disturbance, digital detox, perimenopause and menopause, grief, trauma and weight loss.
Preidlhof Dolce Vita Resort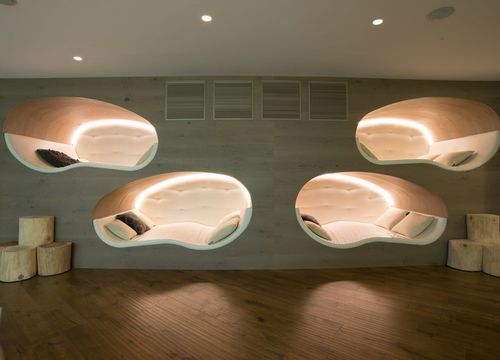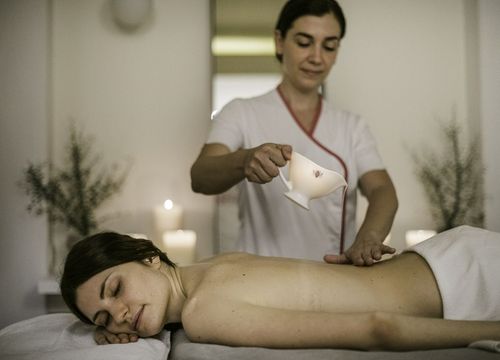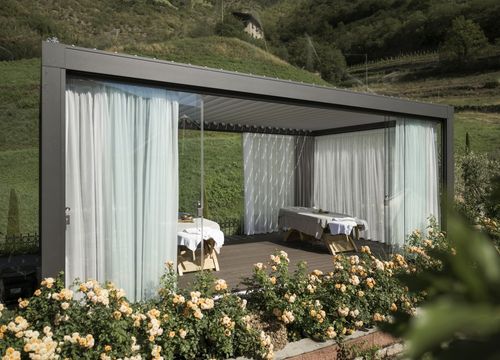 Accommodations
The beautifully-appointed guest rooms and suites are contemporary in design, with floor-to-ceiling windows and furniture made of local natural wood. Guests can choose from a spacious double room and suite with outdoor terrace or luxurious penthouse suite with private pool and butler service.
Features & Amenities
Complimentary Wi-Fi
Air conditioning
Luxury box-spring bed with "Sleep-Fit-Health-System"
Suitcase-style bar with wine
Nespresso & tea facility
Multi-sensory shower
Oen-air loggia & day bed 
Location
Preidlhof Dolce Vita Resort is located in Naturns, Italy—just over a two-hour drive from either Innsbruck Airport (INN) or Verona Villafranca Airport (VRN).