Maine is for exhilarating adventures, quiet moments in nature, by-the-sea rejuvenation and, of course, the freshest fish you've ever tasted. From the Downeast to the northernmost county, you'll find mountains, lakes, farms and forests, plus more than 5,000 miles of coastline (if you count all of Maine's islands as well). Naturally, the beach scene makes Maine a popular summer destination, but those who venture in during the off-season's cooler months know that the best sights are to be seen as autumn falls upon the Pine Tree State. With scenery straight out of a postcard and the charm of quaint coastal towns to lure you into never leaving, this is just a snapshot of all that's earned Maine it's Vacationland nickname.
View All Maine Vacations
Acadia National Park
Where the waters of the Atlantic coastline collide with a sea of trees standing atop colorful jagged cliffs, a true American treasure is waiting to be explored. Acadia National Park is a manifestation of a nature-lover's dream. It's here that you can hike (or drive) to the highest point on the East Coast, Cadillac Mountain, and gaze out over miles of panoramic, untamed beauty. Hear the thunderous howl of waves crashing into Thunder Hole. Walk the 3.4-mile loop around Jordan Pond or hop in a kayak and explore the lake-sized pond from a new perspective. With carriage roads, gravel roads and bike paths looping all throughout the park, it's the perfect place for cyclists to wind through on two wheels. Stick around past nightfall for stargazing under a remarkably dark sky.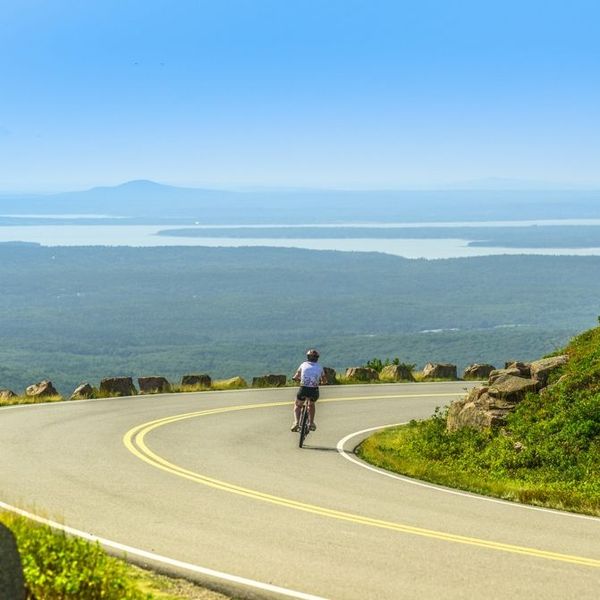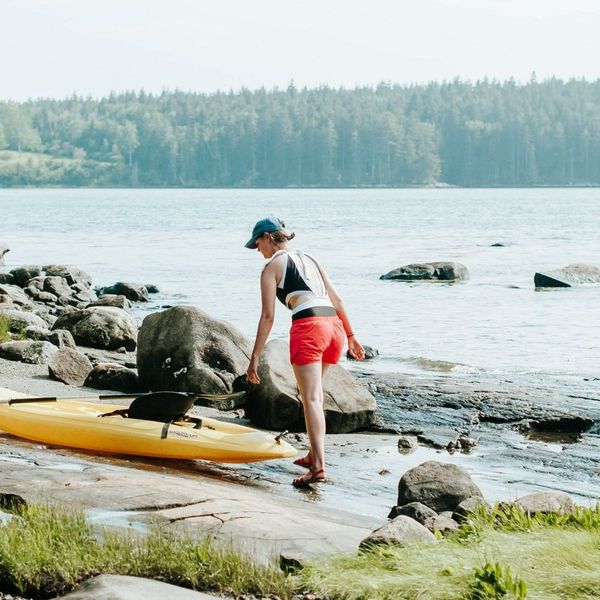 Paddle, pedal and pitch a tent
From beloved parks to the virtually undiscovered regions of remote Maine, this state that's nearly 90% forest still has cliffs that have yet to be climbed and secret spots just waiting to be discovered. From swimming in the summer to snowmobiling in the winter, each season brings opportunities for outdoor adventures abound. Picture horseback riding through wooded trails. Imagine casting your line into lakes that mirror the surrounding scenery. See aquatic wildlife up close on an unforgettable whale-watching excursion. Visit one of Maine's uninhabited islands—there are over 3,000 out there. With a vast expanse of landscape and seascape, there's no shortage of fun to be had from offshore explorations to adventures on dry land.
Somewhere beyond the scenery
In this state larger than the rest of New England combined, it's more than the pull of the ocean that draws travelers of all kinds. If culinary vacations are your thing or you just appreciate a getting a taste of some local flavor, Portland's highly acclaimed restaurants will make a true foodie out of you. For good old-fashioned family vacations, the amusement parks of Old Orchard Beach Harbor never fail to thrill. Salty ocean air and world-class spas paint a picture of ultimate relaxation—perfect for wellness travelers and couples' getaways. For road-trippers, hit the scenic byways to see where the road may lead you. There's something for everyone, all in a beautiful day in Maine.