A splash of water hits the raft. You look around to see nothing but the water surrounding you and the faint mountains in the distance. Feeling the turbulent motion, you hold on tight as the raft approaches a wave and a rush of adrenaline hits. With a paddle in hand, you recognize that this boat moves where it's directed and you are in control of where this journey takes you next. There's no better experience than an adventurous rafting trip to fill you with a thrill of uncertainty as no two moments are the same.
View All Rafting Trips
A Sense of Adventure
Recognizing that you are a small raft in the large rapids, there's a sense of excitement! Each turn will bring about new challenges. Each bump in the air makes you cling onto your raft, wondering where this adventure is going to take you next. Each wave is an exciting moment in this vacation. Ultimately, the adrenaline felt will lead to a boost in your physical and mental wellbeing.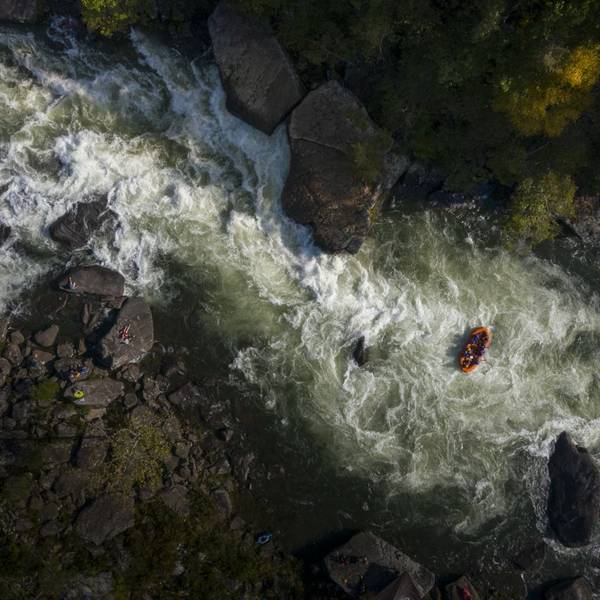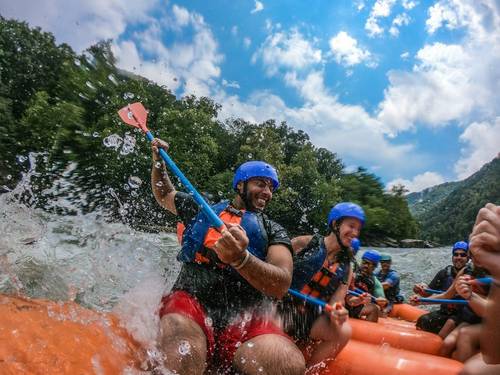 Team Building
This is a feat that cannot be done alone. These rafting trips are a community exercise, meant to help strengthen your relationships. Throughout this rafting trip, you'll bond and increase your trust, communication and confidence. What better way to connect than in the middle of the water surrounded by nature's beauty?
Top Packages forRafting Trips