Every year thousands of travelers are drawn to the Dominican Republic's beautiful white-sand beaches, luxury resorts, and thrilling experiences. The second-largest and most diverse country in the Caribbean, the Dominican Republic is situated just two hours south of Miami and eight hours from most European cities, making paradise easy to discover! Travelers can visit ancient relics of centuries past, renew in luxurious tropical accommodations, or explore magnificent parks, mountain ranges, and beaches. The Dominican Republic will capture your imagination, refresh your soul, and create memories that will last a lifetime.
View All Dominican Republic Vacations
Ideal for Wellness Getaways
Whether looking for a relaxing spa experience or an immersive yoga retreat, travelers will find the wellness getaway of their dreams in the Dominican Republic. Discover rejuvenation and peace of mind in luxurious style whether you're staying at a beachfront hotel, a boutique luxury resort, or a bohemian retreat. Spa aficionados won't have to look far for pampering as many of the all-inclusive hotels and resorts offer on-site spa services and amenities. From bamboo massages to coffee scrubs to hot lava stone therapy, you'll find yourself rejuvenated and pampered. Yogis will find that the Dominican Republic also offers a serene setting for any yoga practice from Hatha to Swásthya. Further your wellness journey with meditation and mindfulness workshops, Capoeira and a variety of fitness classes at top of the line gyms. So whether you're searching for spirituality, spas, or strength training on your wellness getaway, the Dominican Republic offers it all!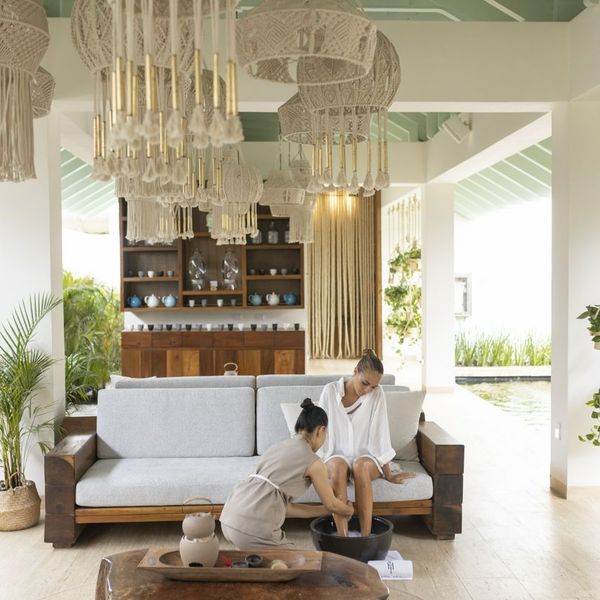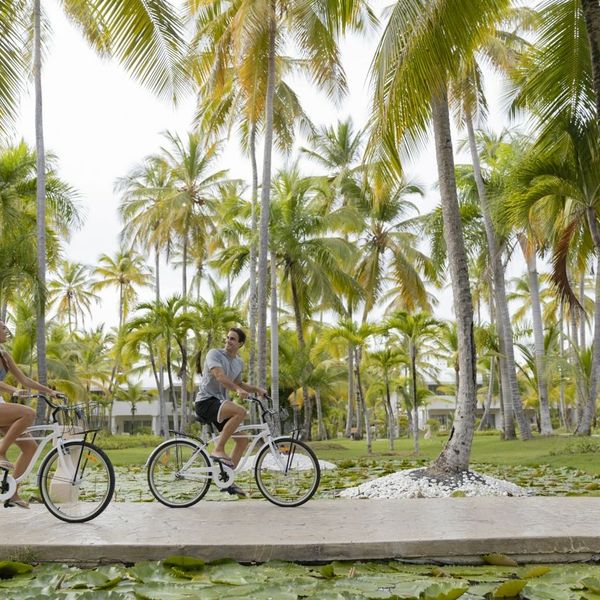 Adventure and Eco-Tourism
Surrounded by the Atlantic and the Caribbean Sea while featuring diverse geography, it's no wonder that the Dominican Republic wins the title for top adventure and ecotourism in the Caribbean! Whether a novice or expert, there's a coastline ideal for your preferred activity. Select from over 200 beaches from brilliant white to mysterious black sand calling for visitors to rest and relax. As a top Caribbean destination for wind sports, the Dominican Republic is perfect for surfing, windsurfing, kitesurfing, and more! Discover the Dominican Republic's diverse topography and varying climates perfect for hiking UNESCO World Heritage Site parks, exploring cloud forests, or diving to seek marine life and coral reefs. Tucked inside lush rainforests, you'll find cenotes and spring-fed pools with breathtaking color perfect for refreshing wild swims. Looking for a thrilling adventure? Try paragliding, inland safaris, ziplining, and more!
Past and Present
The Dominican Republic is full of iconic sights across the country. Travel back in time with the ruins of La Isabela where Christopher Columbus built his first and only home on land in the Americas or hike the most biodiverse UNESCO Biosphere in the country. Strolling along world-famous beaches, the first buildings and monuments in the Americas, or religious shrines key to the Dominican culture. With fertile soil producing some of the world's best tobacco and abundant sugar cane, rum and cigars go hand-in-hand in the Dominican Republic. Dominicans also greatly appreciate their downtime and know how to party as shown with the countless number of festivals and all-night merengue blasting from colmados (local convenience stores). Don't be surprised when you discover yourself incorporating some of these newfound discoveries into your daily life once you're home!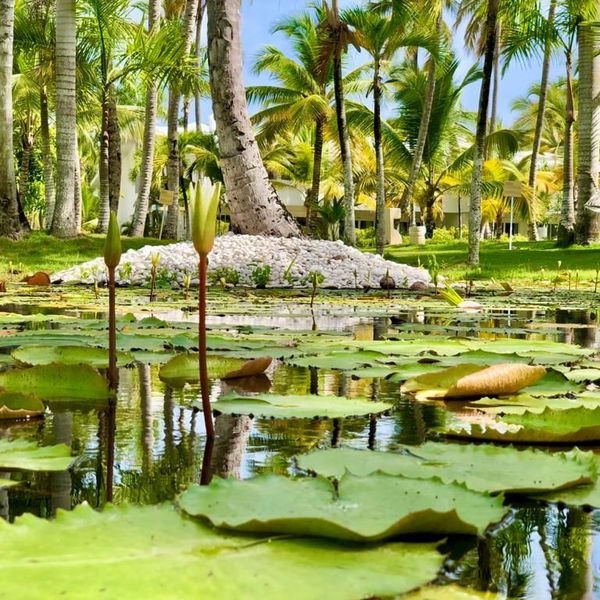 Top Packages in Dominican Republic