Preidlhof Dolce Vita Resort
Weight Loss Retreat in Italy

or talk to Vacayou travel concierge
Award-winning Italian wellness destination Preidlhof has unveiled a highly personalized retreat designed to renew your energy, reshape your silhouette and lighten your mind. This signature program is not meant to be complicated nor restrictive. The food experience is focused on discovering pleasure, improving awareness and activating a weight loss mentality through a special session, named Apple Journey, based on mindful eating and sensory analysis. Preidlhof's own Weight Loss coordinator ensures that you benefit from the program's vast offering, helping you track progress along the way. Highlights include signature holistic wellness classes with master therapists, medical wellness sessions and various therapies including a thermal bath and water massage.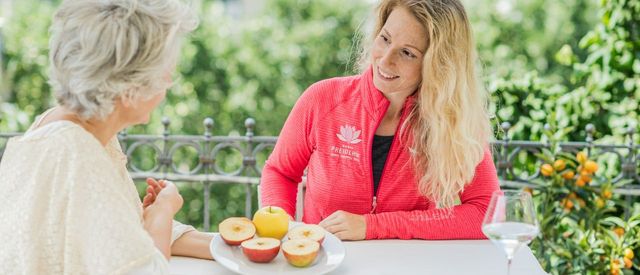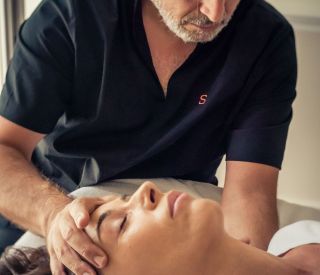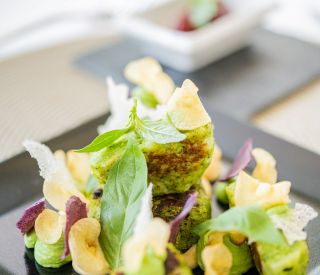 Experience
Are you looking for a healthy way to lose weight? This 7-night Weight Loss retreat is designed for those who seek to discover pleasure, improve awareness and activate a weight loss mentality.
Discover The Preidlhof Way, a belief that true health and happiness stem from self-discovery, purpose and meaning
Dine on the signature wellness healing gourmet menu applying all you have learned in the mindful & sensorial eating classes
Learn to welcome and understand the body's expressions and start seeing the sacred body as the great Master
Experience the healing effect of the forest and connect with elements that have a high transformational power
Not to be missed: forest bathing, full moon rituals, sunrise excursions, wild swimming and sleeping under the stars 
Offers
7-Night Weight Loss Retreat
Vacayou Exclusive
As a Vacayou guest, receive a 50€ spa voucher and a 50-minute slow facial treatment
The package rate displayed is per person single occupancy per the entire stay. Double occupancy suites are available. Please ask our travel concierge for more details on other room options as well as pricing. 
Package Includes:
7 nights accommodation in Single Suite Blue
Complimentary use of spa facilities
Complimentary access to activity programs
Medical body measurement + med & spa initial consultation
Medical wellness session (heart rate variability measurement)
Kneipp experience
2 Shaping mud sessions
2 Silhouette massages
Slim & detox body treatment
2 Slim & detox thermal baths
Personal holistic training
Four days of signature holistic classes
* See FAQ for description of experiences
Preidlhof Dolce Vita Resort
Read more about Preidlhof Dolce Vita Resort
With holistic well-being at the core of its philosophy, Preidlhof Dolce Vita Resort offers a truly integrated approach to emotional transformation and healing.
Accommodations
The beautifully-appointed guest rooms and suites are contemporary in design, with floor-to-ceiling windows and furniture made of local natural wood. Guests can choose from a spacious double room and suite with outdoor terrace or luxurious penthouse suite with private pool and butler service.
Features & Amenities
Complimentary Wi-Fi
Air conditioning
Luxury box-spring bed with "Sleep-Fit-Health-System"
Suitcase-style bar with wine
Nespresso & tea facility
Multi-sensory shower
Oen-air loggia & day bed 
FAQ
Breakfast and lunch are served buffet-style with a wide selection of freshly baked breads, homemade jams, honey, muesli from organic ingredients, fine teas, fresh fruit and juices, fine soups, crisp salads and other Mediterranean delicacies.
Retreat guests enjoy the Wellness Healing Gourmet Menu at dinner. This menu is created exclusively for Preidlhof by Emanuele Giorgione, an internationally renowned healing chef with the support of Dr. Med. Alexander Angerer, Preidlhof's resident doctor. Predominantly plant-based and created to appeal to all the senses, the Wellness Healing Gourmet Menu is free of gluten, lactose, egg, soy and sugar. Comprising 49 different recipes, the menu changes every evening and includes seven courses incorporating ingredients according to season.
The Wellness VIP Lounge in the Wellness Restaurant is the space reserved for retreat guests during the evening meal. The dining room provides a calm, white and very private environment in which to enjoy the menu. Tables and seating are arranged with views over the valley and the background music matches the mindful eating experience. At lunchtime, guests can choose to dine outside on the terrace.
Ody Measurement / Med & Spa Initial Consultation — approx. 25 min. + 25 min.
360° detailed body composition analysis powered by the latest medical technology to gather data, with recommendations to sustain your plan and track progress. Meeting with the retreat coordinator.
Medical Wellness Session HRV — approx. 25 min. + 25 min.
Heart Rate Variability (HRV) is a specialized session which measures the body's energy efficiency. It detects heart rate variability (HRV) and describes the dynamic rhythm of the heart.
Shaping Mud Sessions — approx. 100 min
Offering noticeable results, this treatment helps to lighten the silhouette and eliminate excess water and toxins. Products rich in essential, natural active oils and an enzyme saline scrub are massaged onto the body. A covering is worn before applying mud which is allowed to solidify to enable the active ingredients take effect. 
Silhouette Massage Session — approx. 50 min.
Classic and intense stimulating massage focusing on body parts where circulation needs to be boosted. A reactivating technique is combined with a specific product according to individual needs.
Kneipp Experience — approx. 100 min.
This excellent body treatment alternates hot and cold water to reactivate natural energy. The therapist chooses techniques including brushing, washing, body wrap and massage to relax or energize body and mind.
Slim & Detox Body Treatment — approx. 50 min.
Specific professional shaping or detox body treatment selected according to personalized needs and goals; for example, cupping, a detox aroma-massage or radio-frequency skin tightening.
Slim & Detox Thermal Bath — approx. 20 min
Private thermal bath and water massage upgraded with use of powerful and personalized local bath oils to address specific needs (energy, detox, drainage, etc.).
Personal Holistic Fitness Training — approx. 50 min
This session may include indoor or outdoor activities including dance, postural gym performed in the pool or on land, rope flow training, yoga and Dao Yin yoga.
Optional Add-on: Preidl Contouring or Wellness Vela Shape — approx. 25 min.
A medical treatment based on a new approach to remove unsightly, stubborn fat deposits in a painless, non-invasive way. The remodeling of the silhouette uses ultrasonic waves and advanced technology developed by scientists and plastic surgery specialists. Backed by extensive knowledge in aesthetic medicine, methods have shown to produce positive results by eliminating fat cells in a selective and definitive way. After an initial interview with a member of the medical team to determine the areas of intervention, the session takes place in the comfortable Preidl Med Spa and includes personalized recommendations for a healthier lifestyle.
Optional Add-on: Acupuncture — approx. 25 min.
Divided into acupuncture of the body and cranium, the treatment's main purpose is stimulation and strengthening of vitality (energy balance) and harmonization of breathing, digestion, immune defenses, sleep and psyche.
Terms
Deposit Policy
A 20% deposit is required at the time of booking, with full payment 7 days before departure.
Cancellation Policy
No cancellation costs are charged up to one month prior to arrival; 80% of the booking amount within one month prior to arrival. You will be charged the full booking amount in the case of early departure or no-shows.
Preidlhof's travel insurance of EUR 5.00/person/day will cover all cancellation fees for no-show or early departure in case of accident, illness or death of the insured, its children, siblings, parents or grandparents. It may be undertaken directly with the facility within 3 days of the room reservation.
Arrival/Departure
The rooms are ready for occupancy from 2 pm on your day of arrival. Please let us know if you plan to arrive after 8 pm. We ask you to vacate your room by 11 am on your day of departure.
Cost Reimbursement 
It is recommended that you apply for a cost reimbursement plan for massages and recuperative spas from your health / private insurance provider before embarking on your wellness vacation. Invoices issued by Dr. Angerer and from massages are normally recognized as refundable.
Allergies
Allergy sufferers find the range of 26 dishes, freshly prepared à la carte of an evening, suitable for on the whole. However, it is unfortunately not possible to create special menus for those with food allergies.
Non-Smoking
Preidlhof is a non-smoking hotel. All rooms are non-smoking. Smoking is only permitted on the terrace.