Mexico Wellness Vacations

With its incredible warm weather, sprawling beaches, delicious food, and rich history, it's no wonder that Mexico is one of the top vacation destinations! Each region in Mexico is incredibly diverse, from bustling metropolitan Mexico City to the white sand beaches of Tulum to the forested mountains of the Sierra Norte. Each destination offers amazing cultural attractions, beaches and nightlife, and thrilling experiences. Whether you're interested in relaxing on a resort beach or roaming old Mesoamerican ruins, there's a perfect resort or retreat for everyone who travels to Mexico.
View All Mexico Vacations
Wellness and Spas
While Mexico might have a reputation for partying, it is also a sought after destination for wellness retreats and vacations. From beachside Cancun properties to estates in the jungles of the Yucatan to traditional haciendas, you'll find an expansive personalized menu of spa treatments, state-of-the-art amenities and restorative activities. Find your balance with daily yoga, meditate by a waterfall or workout with a surfing lesson! Afterward, visitors will love revitalizing Mayan-inspired spa treatments or Mexican ritual steam bath that will cleanse your body and spirit. Whether you're looking to kick-start a fitness plan, relax and reconnect with nature, or enjoy a rejuvenating spa experience, travelers will find that Mexico offers it all.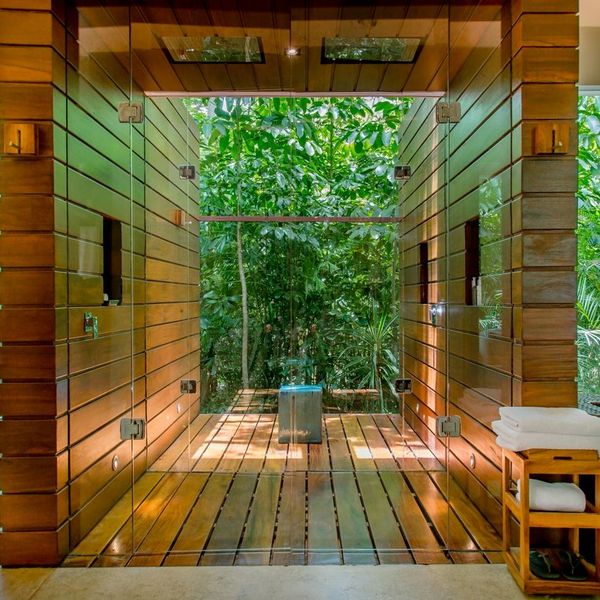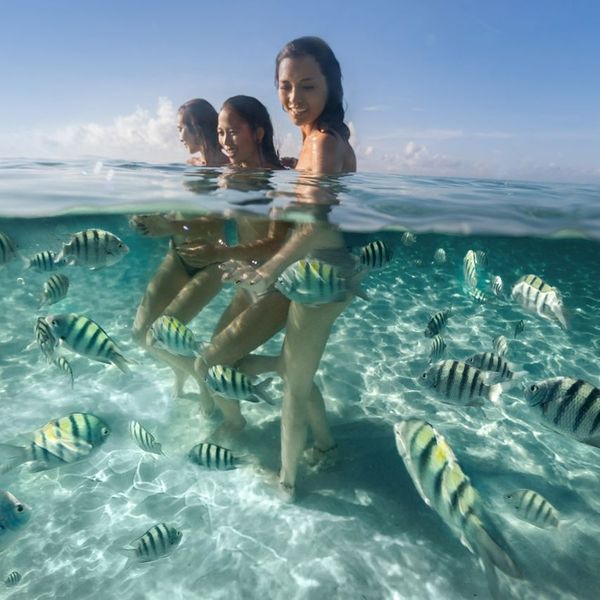 Outdoor Excursions
With a wide range of natural diversity from snowy mountains to rainy jungles to deserts, Mexico offers endless adventure options and is the perfect place to enjoy ecotourism. Mexico's famous for its extensive coastline that includes the Gulf of Mexico, the Caribbean Sea, and the Pacific Ocean. With numerous beaches perfect for lounging, sea lovers can snorkel, dive and sail to their heart's content. You'll also find underground rivers, grottoes, and cenotes perfect for waterfall jumping and swimming. Large rock formations surrounding the national territory like the Pico de Orizaba are ideal for climbing, scaling and rappelling. Hike through forests that are perfect for camping, biking and fishing. From end to end, Mexico has a large number of natural wonders that you can admire and a magical active experience in every destination.
Mexican Lifestyle
Mexico's famed natural beauty and diverse culture is a magnet for travelers. At the heart of your visit to Mexico will be the Mexican people with their passionate way of living, loving, and creating. Visitors are charmed by the colorful cities, frequent fiestas, incredible art and rich architecture. History is everywhere you look. Travel back in time with a stroll through pre-Hispanic civilizations archaeological sites throughout the country from the towering Mesoamerican pyramid in Teotihuacán to Aztec ruins in Mexico City. A visit to Chichen Itza, a majestic Mayan city, is a must because not only is it a UNESCO World Heritage Site, but one of the New Seven Wonders of the World! Dining is an endless adventure in Mexico, whether you're sampling traditional regional dishes or trying modern Mexican cuisine. Pair your experience with a tequila tasting and a tour of the local blue agave farms to learn more the artistry in creating (and drinking!) tequila. Whether a beachfront yoga resort in Tulum or a modern spa retreat in the urban hub of Mexico City, you'll find amazing experiences wherever you go.