Arizona Wellness Vacations

Attention all nature-lovers, free thinkers, and explorers! Arizona is calling your name. Its unique attractions and accommodations beckon you to relax and explore. The natural and vast landscape with vibrant colors draws you outdoors where there is plenty of room to roam. Arizona is the sixth-largest state and is best known for its weather and natural sights and wonders. This wellness destination inspires the free spirit in you!
View All Arizona Vacations
Outdoor adventures
Arizona may be known for a hot desert climate, but did you know that it has six of the world's nine "life zones," including grasslands and alpine forests? With an elevation range from roughly 70 to almost 7,000 feet, Arizona is home to a variety of ecosystems. Time your trip accordingly during the months of May to June and witness the white flower bloom on the saguaro cactus, the largest American cactus and Arizona's official state flower. 
Take a trip to Lake Havasu and spend the day on a hot air balloon surrounded by scenic views, shops and hiking trails. Walk past the London Bridge which was relocated here in 1971. It is both a historical and astounding sight to see. From the cascades of Seven Falls at Sabino Canyon to the majestic cacti of Saguaro National Parks East & West, there's bound to be a path for you to explore and check off the bucket list.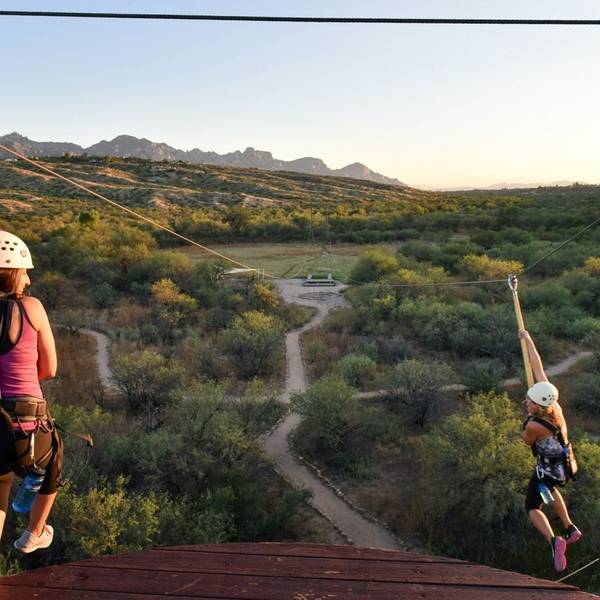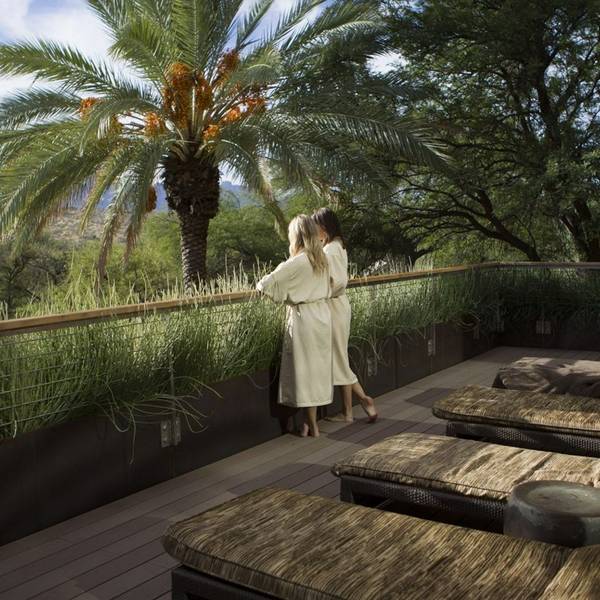 Spa and Wellness
Arizona is renowned for its wellness and some of the best spas in the world. After all, nature and well-being go hand in hand! Arizona's capital, Phoenix, is surrounded with an active nightlife, world-class spas and the famous Camelback Mountain trail that overlooks the city. Tucson, which is just southeast of Phoenix, is the sort of city that makes that pursuit of betterment easy, even while you're on vacation or here on business. Take a break and get a massage at your destination spa, do some yoga in the middle of a craft brewery or schedule time to take in the Sonoran Desert on a hike!
The Grand Canyon
In a state with so much sun, Arizona has mastered the art of outdoor activities and beautiful sights! Take a hike and discover one of the world's national wonders by visiting the famous Grand Canyon. Delve into our world's history and witness the colors and the natural formation layers of rocks, dating millions of years back. Stretched 277 miles in length, this is a must-see visit in Arizona.