The secret is out. Nicaragua is the place to be in Central America and has come into its own as a destination with something uniquely different and adventurous for everyone. From volcanic landscapes, fresh lakes, remote islands and pristine beaches to colonial towns and alluring folklore, the land of lakes and volcanoes is a nature lover's dream. There are two seasons in Nicaragua: the rainy winter season and the dry summer season. The most popular time to visit is during the summer (December to April) when the landscape is lush. The Pacific side is typically hotter while the Caribbean side is more humid and rainy. Surfers prefer Nicaragua during the rainy season because the swells are better.
View All Nicaragua Vacations
Life in Balance
Nicaragua definitely flies under the radar in terms of wellness vacations. But if you're looking to rebalance your mind, body and spirit, this country offers serious R&R with a side of surfing. The former fishing village of San Juan Del Sur on the Pacific Coast is equally a yogi and surfer's mecca where beach, sun and sand mix perfectly. Many eco-lodges and resorts cater to both crowds offering surf, yoga and meditation retreats. Beyond the open-air yoga shalas are miles of golden sandy beach lined by thick jungle—the ideal setting to harness peace and solitude.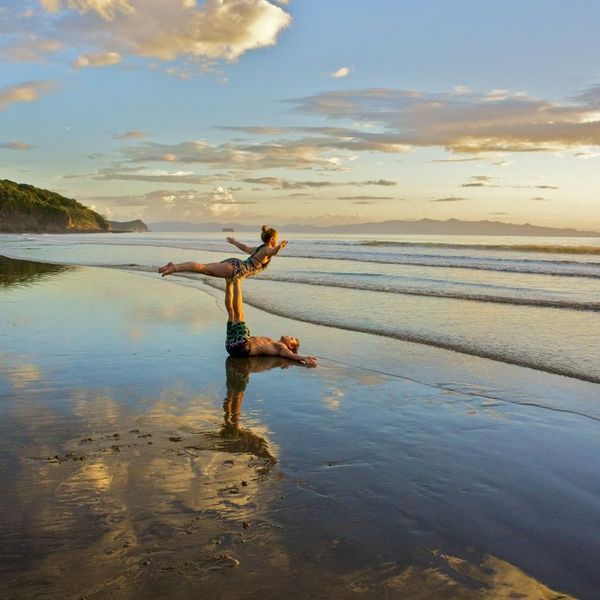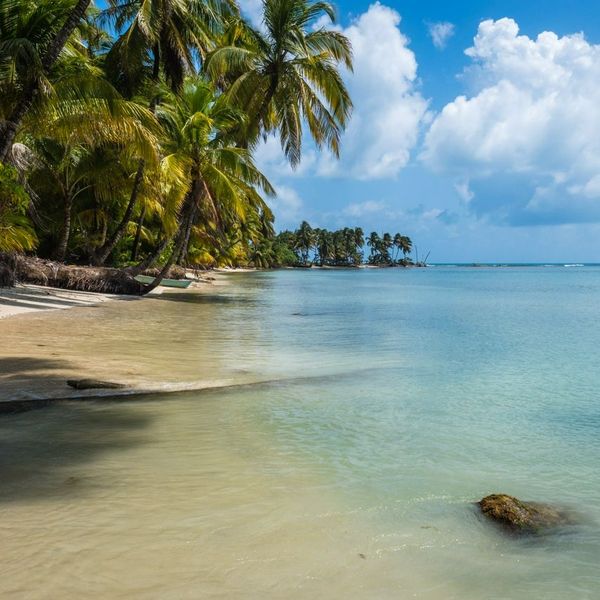 Location, Location, Location
When it comes to beaches, Nicaragua has no shortage. Bordered by the Pacific Ocean on the west and the Caribbean Sea on the east, Nicaragua is blessed with 570 miles of astonishing coastline. If you're based on the southwest coast near San Juan del Sur, you can beach hop to Playa Maderas all the way down to Playa el Coco and Playa La Flor where you can get up close and personal with local wildlife including sea turtles. Jiquilillo is an off-the-beaten-path black sand beach on the west coast lined with coconut palms and fishing boats. On the Caribbean side, beachcombers flock to laid-back Corn Island for a taste of Creole culture.
Outdoor Adventures
Get ready for the ultimate rush with smoking volcanoes, cloud forests and underwater caves. Nicaragua's diverse geography ticks all the boxes for experiences including surfing down an active volcano, heart-racing hiking and diving excursions to see reef sharks, turtles and eagle rays. With 19 active volcanoes running northwest to southeast, volcano trekking is a must here. The most popular are Cerro Negro (for thrill-seekers), Telica (for sunset hikes) and San Cristóbal (the most complex). Another hiking highlight is Miraflor Nature Reserve where you can disappear into the jungle amidst waterfalls and native flora and fauna.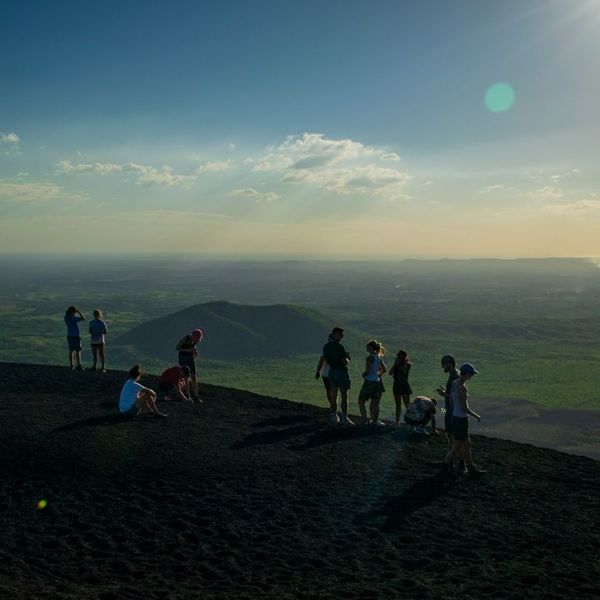 Top Packages in Nicaragua