Glamour, mouth-watering cuisine and la dolce vita—that's amore and the Amalfi Coast. With its jagged cliffs, seductive coves and pastel seaside towns, the breathtaking Costiera Amalfitana, as the Italians call it, is Italy's most picturesque stretch of coastline. Beginning at Punta Campanella and continuing along the south of the Sorrento peninsula to Vietri sul Mare, the Amalfi Coast is the playground of the rich and famous, where celebs go to soak up the Mediterranean sun. One of the best ways to explore the region is by boat. There's nothing more mesmerizing than admiring the postcard-worthy villas cascading down the cliffs.
View All Amalfi Coast Vacations
Soak in the Views
The quintessential trio—Amalfi, Positano and Ravello—may define the Amalfi Coast, but there are a cluster of other seaside villages and hillside hamlets each with its own unique charm. The often-overlooked fishing ports of Atrani, Cetera, and Conca dei Marini are some of the smallest municipalities in southern Italy, making these locations perfect for daytrips. Another hidden treasure off the beaten path is Fiordo di Furore, best known for its pebble beaches and secret coves. No wonder so many people are swept away by the dramatic beauty of the region.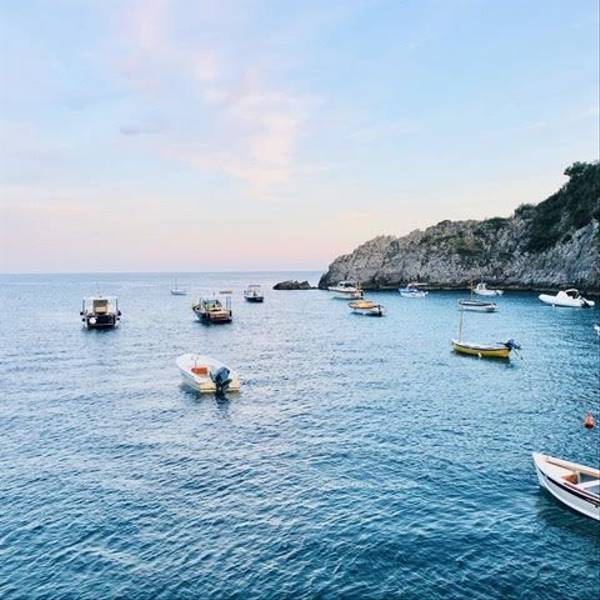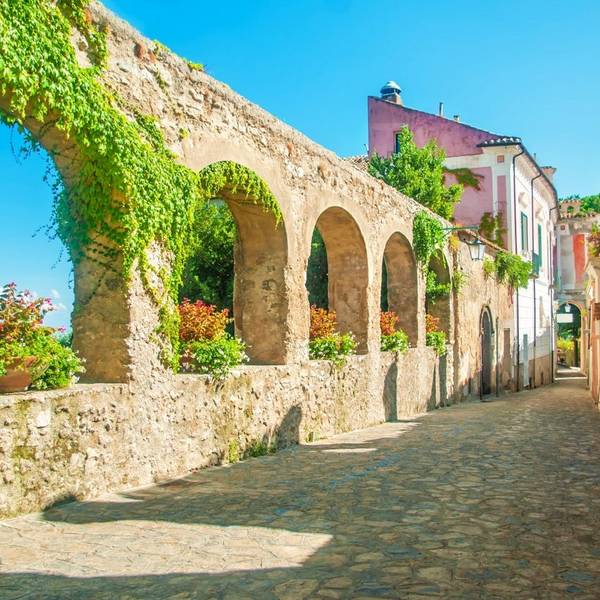 Arting Around
Vacations on the Amalfi Coast are not just about sunbathing. Many of the towns have captivated the hearts of artists and musicians. Perched high atop a cliff sits Ravello, a sophisticated village renowned for its fascinating gardens and classical music concerts. If you love artisan craftwork, it is well worth the drive down the coastal road to the ceramics mecca of Vietri sul Mare where you'll find brightly painted majolica glazed tiles and pottery. To beat the crowds, plan your visit around the shoulder seasons: April to May or September to October.
The Tasty Life
The Amalfi Coast boasts some of the tastiest seafood in Italy, but did you know that the flavors and scents of the region also include lemons and vineyards? A visit to Sorrento finds you no more than a few feet away from a lemon grove and a bottle of limoncello, the lemon liquor synonymous with the area. For vino and spectacular scenery, venture inland to the Tramonti valley, where rich terraces of ancient vineyards await. The rare full-bodied red Tintore grape is highly appreciated and grown almost exclusively in the Monti Lattari Valley. Saluti!