Welcome to the happiest country in the world. Sandwiched between Sweden and Russia, this humble Nordic country is blessed with pristine wilderness, deep green forests and thousands of lakes (188,000 to be exact). Whether it's hiking or biking under the Midnight Sun, kayaking along the many rivers and streams, skiing down world-class slopes in the Arctic Circle or sweating it out in a sauna and going ice swimming afterward, Finland offers some of Europe's best outdoor adventures. But it's not just nature that makes this country interesting. Finland is also home to its cosmopolitan capital Helsinki, quaint towns and Lapland—home to Santa Claus.
View All Finland Vacations
Seasonal Wonderland
Finland has four distinct seasons—although Lapland claims to have eight! Regardless of the time of year, there is plenty to do for those who love the outdoors. Finns come alive in the summer months spending as much time as they can soaking up the white nights. And with 40 national parks scattered around the country and archipelago, there is most certainly a well-marked trail system where you can trek, hike and bike. In winter, the fells turn into magical ski slopes and frozen lakes turn into ice skating rinks.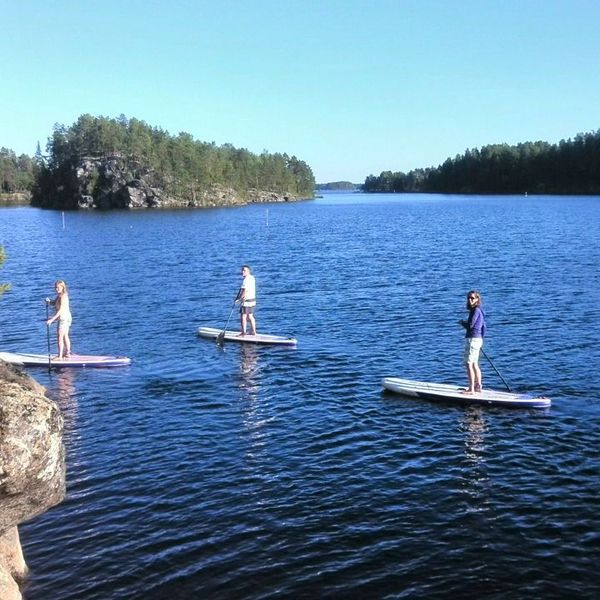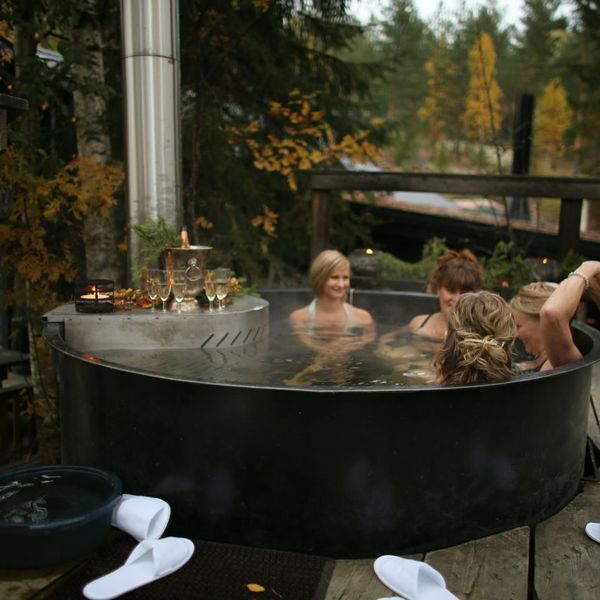 Temple of Wellbeing
Finland isn't short on saunas. In fact, there are just over 2.3 million, which equates to over one for every two Finns. Sauna culture here is so entwined in the national identity that it's even inscribed on UNESCO's List of Intangible Cultural Heritage. Not surprisingly, sauna-ing has proven health benefits—relaxing the body's muscles, improving circulation and flushing out toxins via deep sweat. So when in Finland, do as the Finns do. Take a long hot steam and if you dare, jump into the frozen lake (there's usually an ice hole waiting for you).
Wild Food
WILD FOOD
For such a small country, the culinary scene in Finland is quite extraordinary. Staples range from salmon, cheese and reindeer to root vegetables, mushrooms and rye bread. Long before the rise of the slow food movement, Finns followed a philosophy of eating wild, natural and locally produced foods. The forests are teeming with edible treasures. Foraging is a national pastime and thanks to the "Everyman's Rights" law, you are allowed to roam the land and pick freely. The most popular delicacies to forage include mushrooms, berries, and horta (wild spinach, nettles, beetroot leaves and dandelion greens). Finland also offers excellent opportunities for fishing—as much as 10 percent of the country's surface is covered by water so there's a good chance of a good catch every day.