Wyoming wellness vacations

Wyoming is sky-high pines, sweeping plains, snaking rivers and desert expanse… all that and the Equality State is just getting started. If you've ever wondered "What's in Wyoming?" the answer is: a whole lot more than you ever imagined. From the rugged Rockies to the towering Tetons, this land of dramatic scenery is home to the nation's first national monument—Devils Tower—in the east and the world's first national park—Yellowstone—in the west. Shoshone National Forest was also the first to be designated in the U.S., but Wyoming doesn't like to brag—it just lets its natural beauty speak for itself. And while words can't fully capture the magic of this place, your memories can.
View All Wyoming Vacations
Wide open parks
Spark your sense of freedom, exhilarate your inner explorer and follow your compass to wild west Wyoming. Of its natural wonders, Yellowstone is a park so extraordinary it has its very own Grand Canyon. With exploding geysers and dazzling rainbow pools too hot to touch, but impossible to take your eyes off of, this is a place you have to see to believe. Just 30 miles south, Grand Teton National Park enchants visitors with its mesmerizing mountains, alpine lakes and wildlife and wildflowers galore. Eight national forests stretch across the state. And in its northeasternmost corner stands the bold butte called Devils Tower. Climb it, camp around it, embrace its mystery through the oral history shared by the American Indian tribes who cherish it.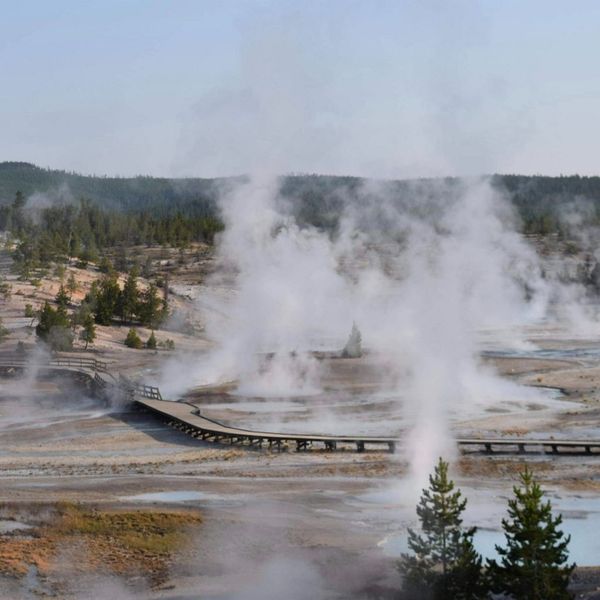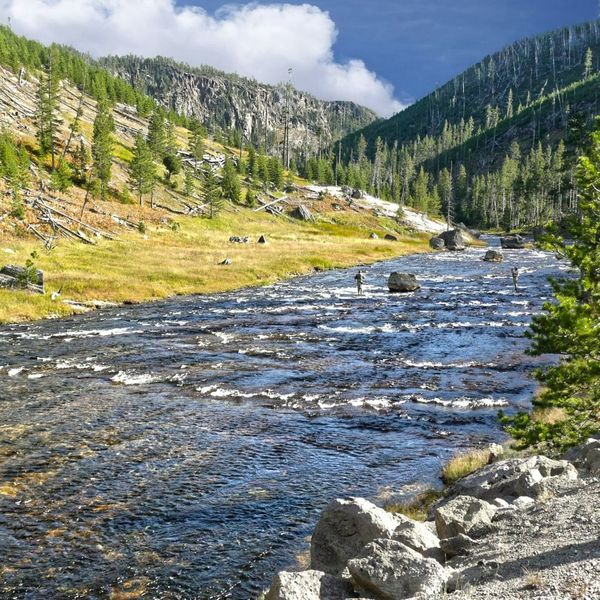 Spectacular seasons
In the summertime, Wyoming's waters offer as much adventure as its lands. With over 4,000 lakes and more than 27,000 miles of rivers and streams, activities such as fishing, boating, canoeing, kayaking and rafting are a few favorites in the Cowboy State. Diverse terrain makes for endless hiking possibilities. Take to the trails of Wyoming's parks and forests. Watch for wildlife as you fly through the forests via zipline or mountain bike. Take in a whole new perspective rock climbing and camping under the stars. A winter getaway brings opportunities for ice climbing, ice fishing, snowmobiling, snowboarding and more. You can even take an authentic horse-drawn sleigh ride through the National Elk Refuge. See thousands of elk roaming and possibly even some bison, bighorn sheep and bald eagles.
Small town charm
Much of Wyoming's allure flies under the radar. Some might even say that its small-town hospitality is the state's best-kept secret. Take Casper for example—this cozy mountain town keeps a piece of the past present in its streetlights and signage and it's got that boutique charm you can only find in a true hidden gem. Stroll the quaint streets of Cheyenne—Wyoming's Capital city. With corner-to-corner, brick-and-mortar beauty, everywhere you look, there's something charming to see. Set aside time to explore Jackson, the gateway to Grand Teton and Yellowstone. Head to historic downtown Laramie for a walkable mural or brewery tour—this colorful town has a unique flavor all its own.