The country that gave us the Blue Lagoon has a little something for everyone in the natural wonders department—lunar landscapes, active volcanoes, mind-blowing geysers, sublime waterfalls, the midnight sun and the northern lights. While Iceland is a year-round destination, the best time to visit is from June to August when the sun doesn't fully set below the horizon. And contrary to what the name suggests, Iceland is not as cold as you might think with a temperate climate all year long. There is a popular saying, though: if you don't like the weather just wait five minutes. The weather is definitely fickle here and it's advisable to pack wind and water-resistant clothing that can be layered up and down.
View All Iceland Vacations
Fire and Ice
Iceland is a land of extreme contrasts: lava and glaciers, light and darkness. Despite the less than favorable weather and dark days during the winter, Icelanders embrace the outdoors and otherworldly terrain. This little island provides an adventure of discovery unlike no other. So grab an ice pick and set out on a glacier hiking excursion. Two of the most popular glaciers to hike are Vatnajökull and Sólheimajökull. Another once-in-a-lifetime experience is hiking the active volcano Geldingadalur. But what many people don't know is that Icelanders love water. So it comes as no surprise that snorkeling is also a popular pastime. Siflra is a unique diving site filled with crystal clear glacial water and is the only place in the world where you can dive or snorkel between two continental plates.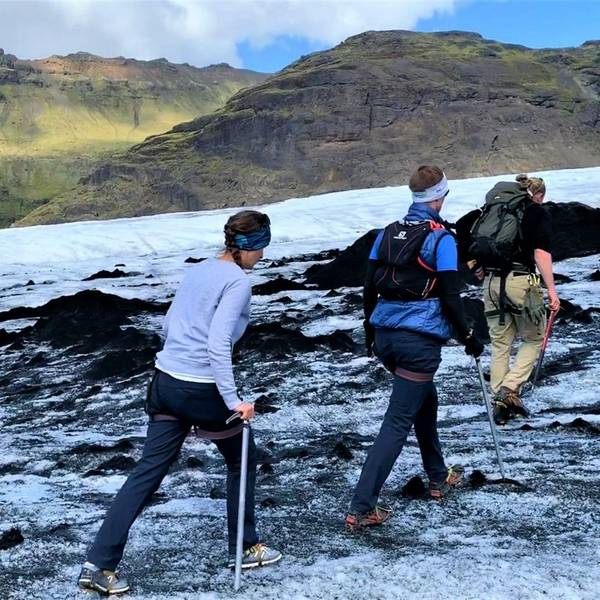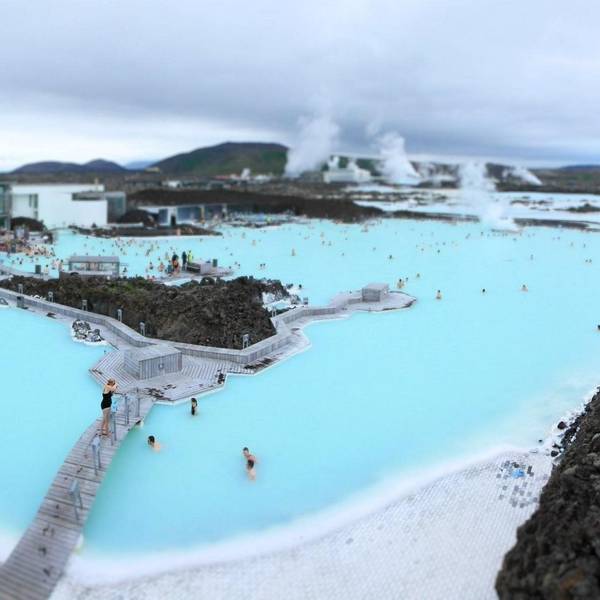 Eco-Friendly Wellness
It wouldn't be a trip to Iceland without experiencing the country's pure rejuvenating thermal energy. Iceland's volcanic activity is a major aspect of the country's allure and it is the geothermal water bubbling below the earth's surface that makes spa going so unique. Soaking in the mineral-rich hot springs water brings many benefits from head to toe. The steamy water is said to treat eczema, improve circulation and relieve aches and pains. The most famous spa for a transformational dip is the Blue Lagoon, which totally lives up to its hype with its milky azure waters filled with healing minerals. Scattered around its pools are boxes of silica mud, which is a white geothermal paste that has a deep cleansing effect.
Stapes and Specialities
Like other Nordic countries, the cuisine of Iceland is inspired by the land and sea. The food scene is innovative with chefs serving traditional ingredients in creative ways. If you want to eat local, go out on a limb and try a tasting menu. Delicacies range from plokkfiskur (mashed fish stew) and smoked lamb to pylsa (hot dogs) and the cheese-like yogurt skyr. Icelanders love their salty licorice (lakkris) and the black sweet treat is often found mixed into gourmet chocolate, ice cream and even cheese. In the capital Reykjavik, you will find the New Nordic Cuisine movement, which is a menu based on purity, simplicity and freshness. Vegetarians, don't despair, you won't starve. It's not as difficult as you'd think to find vegetarian-friendly dishes.