Florida Wellness Vacations

Feel the sun kiss your skin during a morning run along the Gulf or Atlantic coast. Take a bite out of the perfect piece of fresh stone crab claw during a meal in Miami. Giggle as you move into downward dog with a little friend standing on your back during goat yoga. Welcome to the Sunshine State! From the electric nightlife of South Beach to the relaxed beach vibes of the 30A region to the warm waters offering endless adventure, discover the many reasons why Florida should be on your Vacayou to-visit list.
View All Florida Vacations
Best beaches in the world
Florida's unique coastline boasts 825 miles of beaches and crystal clear blue-green water both on the Gulf of Mexico and the Atlantic Ocean. Enjoy a brisk walk in the smooth powdery white sands that squeak beneath your feet or search for seashells and sand dollars among the hard packed sands filled with treasure. Enjoy your yoga practice next to the relaxing water during a stunning sunrise or sunset. Or explore the beach on horseback. Just imagine trotting along the sand and spotting glistening dolphins arching among the waves.  In Florida, your choices are limitless! It's no wonder these Florida beaches are consistently ranked on lists for the best beaches in the world by experts.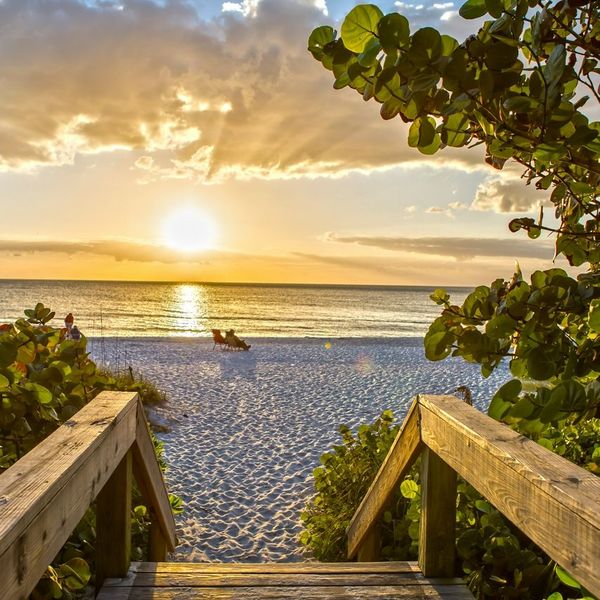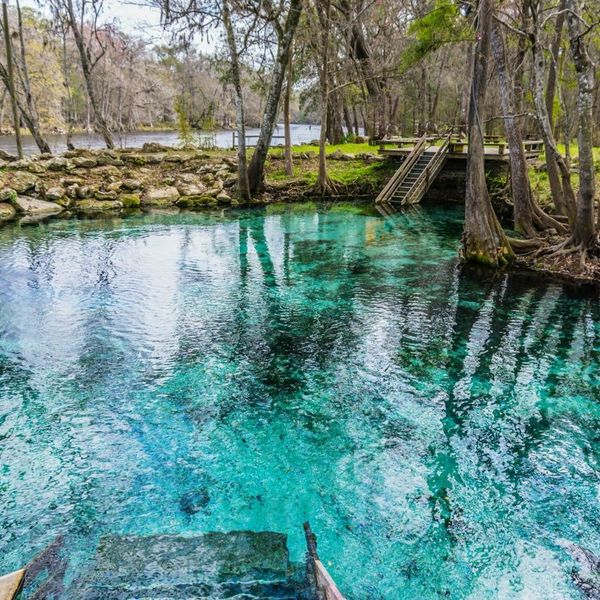 Swim in the springs
Taking a refreshing dip in the state's inland springs can be just as magical as taking the plunge on one of Florida's coastlines. Florida has approximately 700 natural springs—an impressive number that makes it the largest collection on earth. These springs range from tiny trickles to gushers like Wakulla, Manatee, and Silver Springs, known as "first magnitude" because they discharge more than 65 million gallons of water per day. Swim, paddleboard, kayak, canoe or tube in the crystal clear water among fantasy-esque rock creations and lush aquatic plants. Glimpse creatures that call the springs home which include manatees, otters, loggerhead mush turtles and Florida gar. 
Catch a Crustacean
If you don't mind diving for your dinner, consider taking a trip to catch stone crabs—some of the most delicious seafood that you'll find in the ocean. Divers are allowed a one-gallon bucketful per day. The tasty crustaceans can be found throughout Florida waters, but most of the harvest comes from Southeast Florida, the Florida Keys and Southwest Florida. Claws must be a minimum of 2.75 inches. But remember, only remove one claw so that the crab can continue to feed and defend itself. (Don't worry — they'll regenerate the claw within a year).