About Eupepsia Wellness Center
A place of transformation and healing, Eupepsia is a boutique wellness sanctuary located in the heart of Virginia's Blue Ridge Mountains. The personalized immunity-boosting programs are based on the principles of Ayurveda and are tailored to fit each guest's bio-individual needs. The resort blends traditional and progressive treatments and therapies with an integrated approach centered around inner and outer balance. Whether you are looking to completely rejuvenate, de-stress, detox, lose weight, get fit or simply want to savor the fresh, Eupepsia redefines wellness with an immersive customized retreat for everyone.
Bland, Virginia

Retreat Center

Award-Winning
Spa
Harnessing the healing and detoxing power of Ayurveda, the Eupepsia Wellness Spa features a curated menu of re-balancing treatments integrating the best of traditional and progressive wellness practices.
The spa also focuses on thalassotherapy with a flotation room, a hydrotherapy pool with underwater bikes and wave therapy simulation, and a halotherapy salt chalet. 
Guests interested in more specific wellness needs can book personalized assessments and one-on-one consultations that are designed to tap into the body's inner intelligence.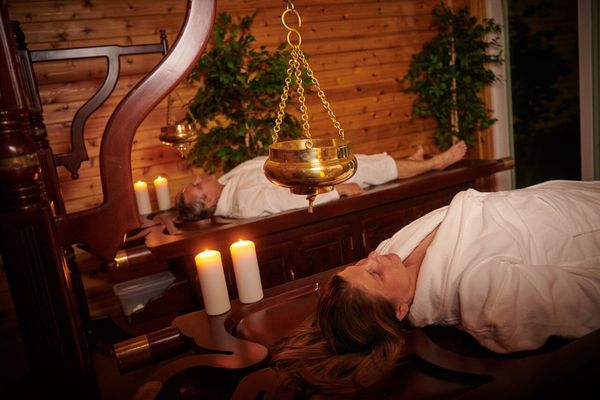 Activities
As part of Eupepsia's holistic approach to balancing the mind, body and spirit, Eupepsia offers daily yoga and meditation courses that guide guests toward inner wisdom. The state-of-the-art gym features a functional training zone as well as cardio machines and agility training areas for all levels of fitness. For green therapy, guests can head outdoors on guided hikes or nature walks. Other activities include biking, canoeing, paddle boating, volleyball and indoor soccer (futsal).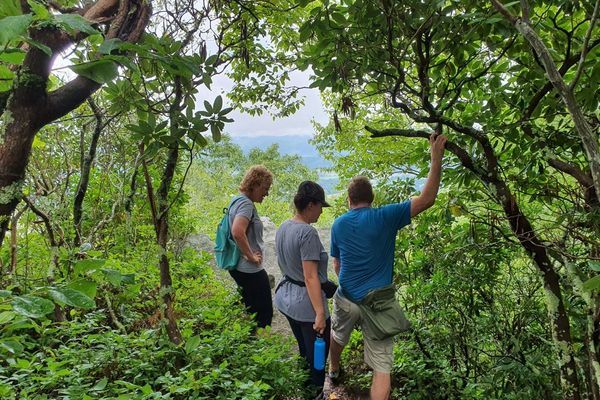 Culinary Highlights
Eupepsia offers healthy, balanced meals tailored to different body types, based on Ayurvedic assessments. Farm-to-table meals are prepared using the freshest ingredients and are often sourced directly from the property's organic greenhouses, botanical garden, cow and goat milking farms, cheese cave and fruit tree orchards. 
Guests can enjoy their meals in the spacious indoor seating area or the beautiful outdoor shaded terrace areas.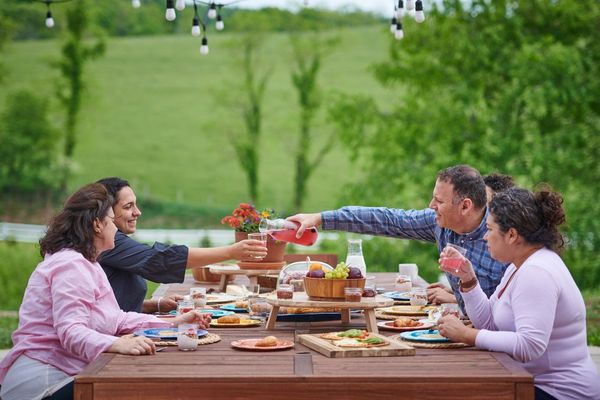 Eupepsia Wellness Center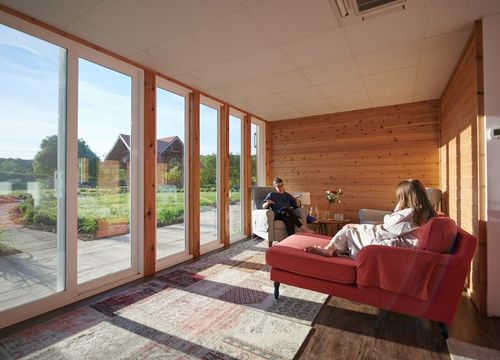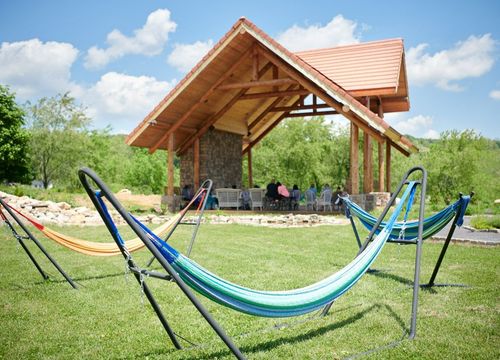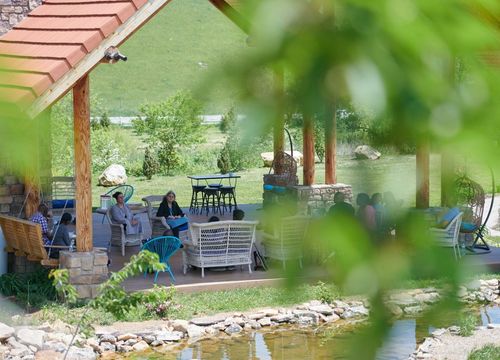 Accommodations
Think of Eupepsia as your home away from home. The 26 spacious and contemporary guest rooms are specially designed to encourage simple living, while providing all the comforts of modern life, including complimentary Wi-Fi. 
Features & Amenities
Eupepsia's multi-purpose sports hall is like a playground for grown-ups with an obstacle course and climbing wall. The surrounding area offers guests unique opportunities to explore the region's flora and fauna with numerous hiking, biking and horseback riding trails. And if eco-gardening is your thing, get your hands dirty with a guided tour. of the organic greenhouses. Join the resort's horticulturist to learn about vegetables, herbs and Ayurvedic plants. 
Location
Eupepsia Wellness Resort is located in Bland, Virginia.