Casa Chameleon at Mal País
Adults-Only Wellness Retreat in Mal Pais

Mal Pais, Puntarenas, Costa Rica

3 nights

from $814 Per Night

Based on rate for two guests
---
or talk to Vacayou travel concierge
More than just a nature lover's paradise, Casa Chameleon at Mal País invites you to take part in a bespoke spa experience in a remote part of the Costa Rican jungle. Access requires an adventurous 4×4 drive, but once you're in Mal País, you'll find a quirky little beach town with just the right blend of locals, surfers, yoginis and barefoot wanderers.
Your villa is your home away from home with a vibe inspired by the heart of a natural explorer looking for a one-of-a-kind experience. Each villa is seamlessly integrated into the lush ecosystem that surrounds it—from open architecture to a private plunge pool. Once you leave your villa, adventure awaits both within the jungles and under the glistening waters.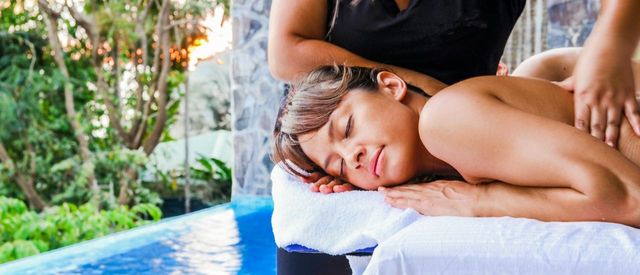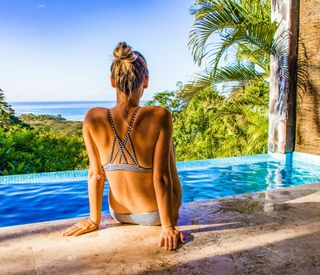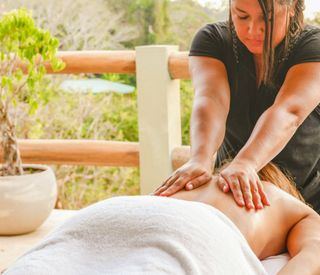 Experience
Start your day off right with a swim in your private plunge pool followed by a fresh locally sourced breakfast. Sink deeper into tropical bliss with a spa experience located in the comfort of your own villa. Clear your mind with yoga or meditation surrounded by the warmth of a tropical breeze. Experience all this on a 3-night wellness retreat in the Blue Zone of Mal País, a place where researchers have discovered a veritable fountain of youth. All that is left to do is simply select the spa treatments of your choice.
Luxury accommodation in a private villa with ocean view and your own personal plunge pool 
Generous amount of resort credits for a series of scrubs, massages and salon services performed in your private villa
Explore countless adventures and cultural experiences in the heart of Costa Rica's tropical wilderness
Keep yourself busy with daily resort activities including yoga, fitness classes and watersports
Courtesy shuttle to and from the airport
Offers
3-Night Wellness Retreat
from
$814
Per Night

Based on rate for two guests
Package rates are based on double occupancy in (low) green season. Rates are higher during high season and peak season and subject to change without notice. A tax of 13% and $25 per night resort fee applies to all package rates.
Package Includes:
3 nights in a luxury villa featuring a private plunge pool and ocean views
Daily à la carte breakfast including one detox special served in your villa
Healthy welcome amenity upon arrival
Spa, yoga and meditation credit of $600 to be used onsite and at the spa
Resort credit of $400 to enjoy adventures, food, wine and more
Transfer to/from the Tambor (TMU) Airport for two passengers
Complimentary Wi-Fi
Free parking
Casa Chameleon at Mal País
Read more about Casa Chameleon at Mal País
Casa Chameleon at Mal País is an adults-only, off-the-radar slice of paradise perched upon the Nicoya Peninsula and surrounded by tropical wilderness.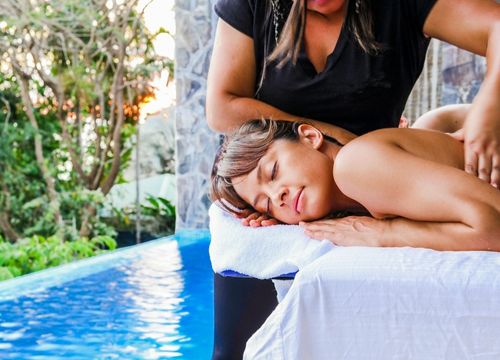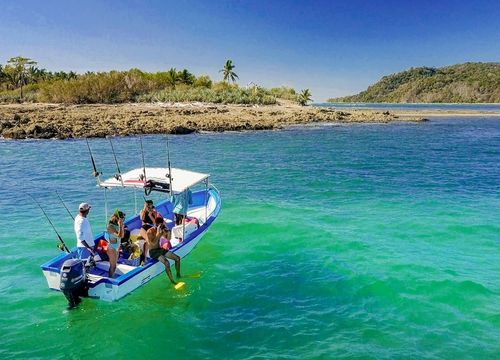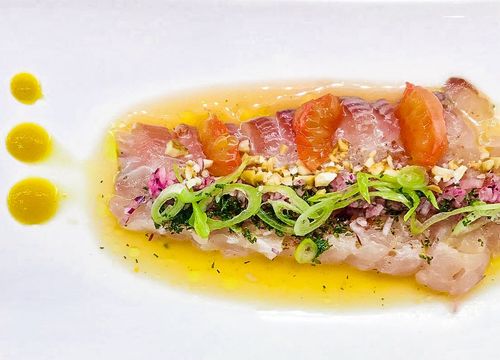 Accommodations
Each of the 10 private pool villas are completely unique in character, sharing a deep respect for the native culture while also promising uninterrupted tranquility. Designed to maximize the breathtaking ocean views, each villa is also seamlessly built into the environment around it blending naturally with the ocean breeze, the panoramic views and the lush calm that makes Costa Rica a true paradise. The beautiful rooms feature light teak-wood furniture, beds draped in mosquito netting, colorful throw rugs, sleek bathrooms with rainfall showerheads and sweeping outdoor terraces with hammocks, chairs and an outdoor dining area. The villa suites are ideal as private honeymoon villas and as a sanctuary for the modern, adventure-seeking explorer. Each villa suite offers a surplus of space and an atmosphere that's fully integrated with nature. This sanctuary is a blissful mixture of rugged wilderness and creature comforts that lets you fully immerse yourself in the Pura Vida lifestyle. 
Features & Amenities
Private plunge pool with ocean view
King-size bed
Wi-Fi, Aux-plug speakers
Air conditioner, ceiling and floor fans
Terrace with hammock, chairs and outdoor dining area
Wide doors that open to the outdoor terrace
Bathroom with spacious rain showers
Two waffle bathrobes
Bath towels, pool towels, hand and face towels
Organic shampoo, conditioner and soap
Hairdryer
Coffee maker
Mini-bar fridge
Room safe
Alarm clock
FAQ
Currency
Either local currency, Costa Rica colones, or United States dollars are accepted, however businesses generally have a higher exchange rate than that of the bank and will most likely give change in local colones.
Time Zone
Costa Rica observes Central Standard Time all round year, which means we do not change the clocks for daylight saving time.
Language
The national language is Spanish, so please feel free to hone your Spanish speaking skills, but be assured that the majority of Costa Ricans speak excellent English.
Arrival & Departure
Arrival at Casa Chameleon at Las Catalinas is from 4 pm onwards. A credit card will be required at check-in for all incidentals. Departure is latest 11 am. Departure day is never fun, so the hotel makes it as easy as possible. The office will send your invoice statement to your e-mail address the night before check-out.
Smoking

Casa Chameleon Hotels are smoke-free properties.
Children
Casa Chameleon Hotels are an ADULTS ONLY RESORT. Children under 16 years of age are not allowed in the hotel and under 12 years of age to dine at Sentido Norte Restaurant. Due to safety regulations, exceptions are made based on children's age and circumstances.
Pets
No pets are permitted on the property including service animals.
Terms
Rates
Rates are provided for green season and will change in high season and peak season. Rates are subject to change without notice.
Las Catalinas: A tax of 13% and 10% resort fee will be added to all nightly and package rates.
Mal País: A tax of 13% and $25 per night resort fee applies to all package rates.
Deposit/Cancellation Policy
We understand that sometimes plans change and you may need to amend your booking, so we've tried to be as fair as we can when applying fees and charges. When you book your stay with Casa Chameleon Hotels, the first night's deposit is applied at booking but is refundable should you need to cancel outside of our cancellation policy. Therefore if you'd like to cancel your entire reservation before your full and final payment is due, we will refund all of your money, including the applicable taxes, but minus an administration charge of $20.
Full and final non-refundable payment will then be due:
30 days before arrival for Green season (May 1st to Dec. 20th)
30 days before arrival for High season ( Jan 6th to Apr. 30th)
45 days before arrival for Peak season (Dec. 21st to Jan 5th)
We highly recommend purchasing travel protection insurance. Upon receipt of your payment, you will be forwarded an "e-Confirmation of Reservation" form at which time you will be deemed to have accepted these terms and conditions.
All non-refundable promotions are non-cancelable, non-changeable, and must be paid in full at the time of booking. There are no refunds for cancellations, date changes or early departures on these promotions.
Go or No Show Charges
In accordance with our cancellation policies, there will be no reimbursements for no-show or early departure.
Privacy Statement
Hotel Casa Chameleon will maintain any and all information regarding our guests as private within our facility.
Payments
All payments are received in US DOLLARS or the equivalent in Costa Rican colons at the time of payment. Payments may be made through credit card: Visa, Master Card, American Express, Discover, JCB, Diners Club or via direct deposit or wire transfer.
Responsibility/Loss or Damage to Property
Casa Chameleon is not responsible for any loss of or damage to personal equipment and/or property during your stay with us, or during your participation in any of our arranged activities including but not limited to any loss or damage to vehicles or property contained within such while parked in or entering/leaving the premises. We will not accept any responsibility for any delay, additional expense or inconvenience, which may be caused directly or indirectly by events outside our control such as travel delays on international or domestic flights, civil disturbances, fire, flood, severe weather, acts of God, and acts of government or failure of any machinery or equipment.