Villa Crespi
3-Night Northern Italian Well-Being Getaway with Michelin Star Dining

While most people head to Lake Como and Lake Maggiore, Lake Orta casts a magical spell over those who visit. Aside from its enchanting views and fascinating history, this little gem of a lake is home to one of the charmingest lakeside towns you'll find anywhere as well as the iconic five-star luxury hotel Villa Crespi with its unique Moorish architecture and Arabian Nights atmosphere. 
Close your eyes and imagine waking up in a four-poster canopy bed surrounded by lavish fabrics or starting your day with a divine breakfast on the terrace while enjoying the enchanting views of the lake or ending it with an evening nightcap after a gourmet extravaganza in one of Italy's most celebrated restaurants. This may sound like a dream. A dream come true. Villa Crespi invites you to sleep in the lap of luxury, melt all your worries away in the Wellness Suite and experience a culinary fusion of Italian flavors spanning from north to south. Indulge yourself in three nights of royalty.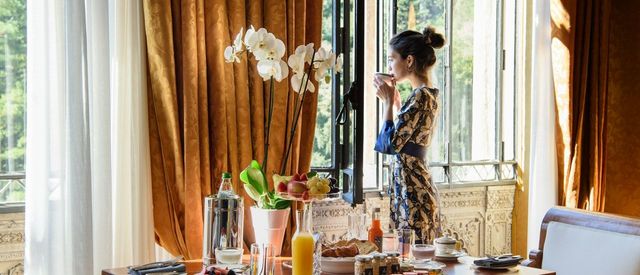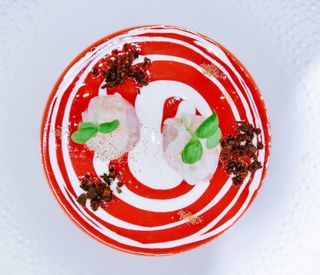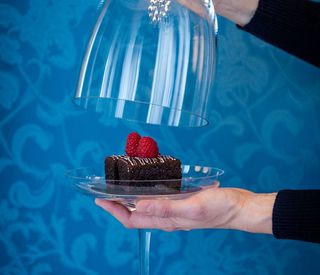 Experience
Fall in love all over again along the magical shores of Italy's romantic Lake Orta, boasting exquisite charm and privacy. Enjoy exceptional cuisine, a blissful massage and a fairytale stay reminiscent of The Arabian Nights. Your three-night experience makes for unforgettable memories.
Be captivated by the unique architecture of this Moorish historical building dated 1879
Savor one of the best gourmet experiences in Northern Italy at the Michelin two-starred restaurant of Chef Antonino Cannavacciuolo, celebrity chef and owner of Villa Crespi
Experience a morning in the kitchen and unveil how cooking becomes art with a behind-the-scenes two-hour kitchen experience with Chef Cannavacciuolo's team of sous-chefs 
Relax in an oasis of tranquility in the Wellness Suite with a wide list of massages and treatments
Enjoy a 20-minute stroll to the quaint pedestrian town of Orta San Giulio
Optional add-on includes a boat tour to the island of San Giulio to visit a Benedictine abbey
Offers
3-Night Well-Being & Culinary Getaway
from
$1,014
Per Night

Based on rate for two guests
The rate displayed is per night for two people for a mid-week stay. Weekend prices are slightly higher.
Package Includes:
3-nights accommodations in opulent guest rooms or suites
Daily gourmet breakfast
1 romantic dinner for two in the Michelin two-starred restaurant of Chef Antonino Cannavacciuolo 
1 cooking experience (2 hours) under the guidance of Chef Cannavacciuolo's sous-chefs
1 massage per person in the Wellness Suite (60 minutes)
Villa Crespi
Villa Crespi is a dream come true along the shores of Lake Orta, a small jewel in northwestern Italy. Think Arabian Nights meets modern luxury.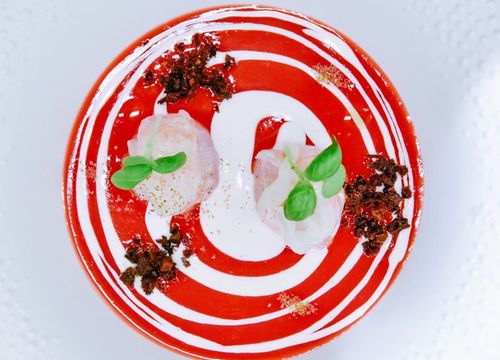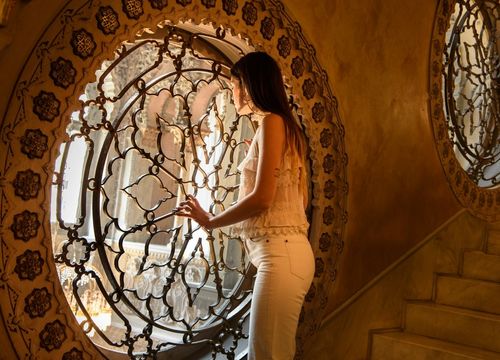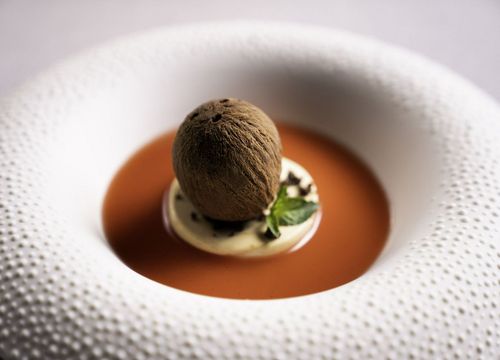 Accommodations
In keeping with the villa's arabesque architecture, the six guest rooms and eight guest suites reflect the middle eastern theme with antique parquet floors, ornately carved wood and stonework, lavish fabrics and upholstery. The four standard rooms are tucked away on the third floor and welcome you with antique pink-colored silk as you are swept away into a dream of luxurious comfort. The deluxe rooms on the first and second floor are adorned with antique gold-colored silk and imperial red. The two junior suites are decorated with royal blue silk and have an "L" shape. The executive suites located on the south side offer you an enchanting view of the lake and surrounding park. Inside the premium suites, you'll find a lovely sitting room perfect for a bit of relaxation and reading. The two master suites have a large Arabian arc that separates the sleeping area from the intimate sitting area. Numerous lights, including floor lighting, give a romantic, soft glow. Most rooms have four-poster beds, lending a grand and opulent feel, and bathrooms feature elegant marble fittings.
Features & Amenities
Concierge

Indoor lounge bar

Outdoor lounge bar

Parking

Tesla and universal e-car charge
FAQ
You may check-in after 3:00 pm. If you should arrive early and your room is not yet available, Villa Crespi will do their best to get it to you as soon as possible. But you may have to wait. Upon departure, unless otherwise discussed, you must leave your room by noon.
The nearest airport is Milan Malpensa just 45 minutes away from Lake Orta. Villa Crespi can arrange private transfers to and from the airports in Milan and Bergamo and/or to and from any other destination.
The Orta-Miasino train station is just 800 meters from Villa Crespi. The hotel offers a free shuttle service. The Arona station on Lake Maggiore is also an option and Villa Crespi can organize a shuttle. You'll reach Villa Crespi in just 20 minutes.
Does the restaurant have a dress code?
Guests are required to be dressed in elegant, yet casual attire. Gentlemen are asked kindly to NOT wear t-shirts, shorts, and/or open shoes.
When is the restaurant closed?
The restaurant is closed all day on Mondays and at lunch on Tuesdays.
What are the hours for lunch and dinner?
Lunch is available from 12:30pm to 2:00pm and dinner from 7:30pm to 9:00pm.
What if I have dietary restrictions?
Any course or tasting menu may be personalized according to the allergies and intolerances of guests.
Is there a vegetarian menu?
Villa Crespi has a dedicated menu for vegetarians as well as a gluten-free menu.
Terms
Cancellation Policy
No penalty up to 5 days before arrival. Cancellations received from 4 to 1 day before arrival, 50% of the entire stay will be charged. Cancellations made on day of arrival or no show, 100% of the total stay will be charged. In case of departure before the reserved departure date, Villa Crespi will charge you 100% of the rest of your stay.
Restaurant Cancellation Policy
€150 per person surcharge will be applied when:
You do not "show up" for your reservation
You cancel less than 2 days before your reservation
You do not inform Villa Crespi of any changes to the number in your party (cannot be done less than 2 days before your booking date)
Deposit
Payment upon departure. Villa Crespi will keep your credit card details only as a guarantee of arrival, no deposit is required. Please be informed that they will check the validity of your card by contacting your bank.
Children
Supplement for the third or fourth bed:
From 0 to 2 years old free of charge
From 3 to 5 years old 35€ per day, bed and breakfast included
From 6 to 11 years old 75€ per day, bed and breakfast included
Over 12 years old 100€ per day, bed and breakfast included
In complete understanding and respect of all guests' needs and guaranteeing an enjoyable and reserved experience at the restaurant, Villa Crespi is pleased to welcome children over the age of six. Please contact the reservations office for any additional information.