About Villa Crespi
If you're looking to take a journey to distant lands and faraway places, you're in the perfect spot. Surrounded by nature, Villa Crespi will win you over thanks to the peculiarity of its Moorish-style architecture. You'll be instantly reminded of the Middle East and the fairytale-like atmosphere of The Arabian Nights. The villa is a dream come true along the shores of Lake Orta, a small jewel in northwestern Italy, considered one of the most romantic lakes in the world. The award-winning restaurant offers à la carte dishes and two tasting menus with wine pairings selected by a sommelier to perfectly complement your meal. Each of the 14 rooms and suites is decorated superbly with antique parquet floors and period furniture; gourmet breakfast is included and evening turndown comes with a delicious little thought to ensure the sweetest of dreams.
Orta San Giulio

Luxury Boutique Hotel

Award-Winning
What We Love
Like much of Southern Europe, Italy is adorned with opulent villas. But Villa Crespi is different. The extraordinary villa dates back to 1879 and has been wooing poets, nobles and rulers for centuries. The villa even has its own minaret inspired by the fascinating architecture of Baghdad. Start your day with a continental breakfast overlooking the lush gardens followed by a pampering body treatment in the wellness suite. Request afternoon tea service on the terrace while you soak up the lake view. Dining at Villa Crespi is a must. The two Michelin-starred restaurant serves a harmonious fusion of Italian cuisine. Sweet dreams await in the fairytale-like rooms. Think Arabian Nights meets modern luxury.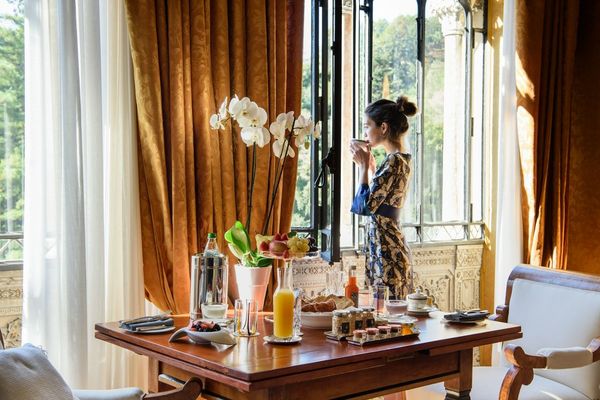 Wellness
Experience wellness in unparalleled luxury. The Wellness Suite is a luxurious escape from daily routine, an oasis that lives and breathes well-being—where you savor the sound of silence; where you find balance in a tranquil and refined space. Sensory and holistic treatments take guests on a magical journey designed to soothe the five senses. For true indulgence, try the exclusive Onyricon body treatment, which is a holistic sensorial experience tailored to naturally stimulate your nervous system. Your mind and body will enter a deep state of serenity and peace.
Activities
A stay at the villa isn't complete without a one-of-a-kind experience. Get a glimpse into what goes on behind the scenes while sous-chefs prepare three dishes before your eyes. Ask them questions, take notes on the recipes, listen to their stories of life in celebrity chef Antonino Cannavacciuolo's kitchen and learn their secrets. For a charming day out, explore the fascinating medieval village of Orta, its villas and cobbled streets, and admire the views of the lake from the street cafés. Take a boat with your own personal guide over to the island where you will walk around the Way of Silence, so-called for the closed order of Benedictine nuns living there, and see the amazing frescoes and rare stone pulpit going back almost a thousand years. And there's nothing quite like the indulgence of afternoon tea, a British tradition in the heart of the Italian Lakes, with a selection of the finest Indian and Chinese teas and infusions to accompany delicacies both sweet and savory.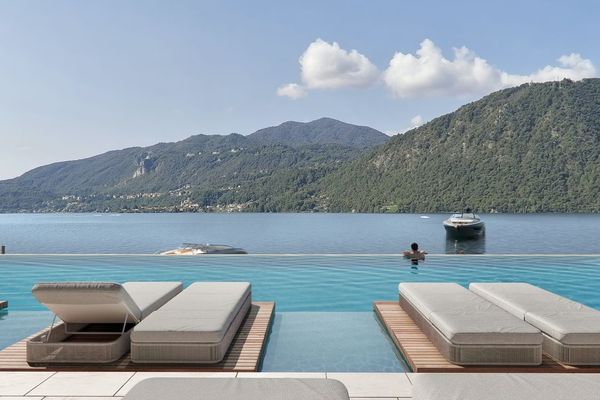 Culinary Highlights
Inspired by the traditions and simplicity of the flavors of Northern and Southern Italy, celebrity chef Antonino Cannavacciuolo offers an always extraordinary culinary experience. His creative use of ingredients—the cheeses and meats of Piedmont combined with the pasta and fish of the Mediterranean—create a harmonious fusion of the past and present for innovative and engaging cuisine. The wine list is constantly evolving and comprises 1,800 wines from Italy and beyond. One cellar is dedicated to red wines while another is reserved for sparkling wines, champagne and white wines. The bottles are kept at an ideal temperature with just the right amount of humidity; perfect conditions to preserve their unique characteristics.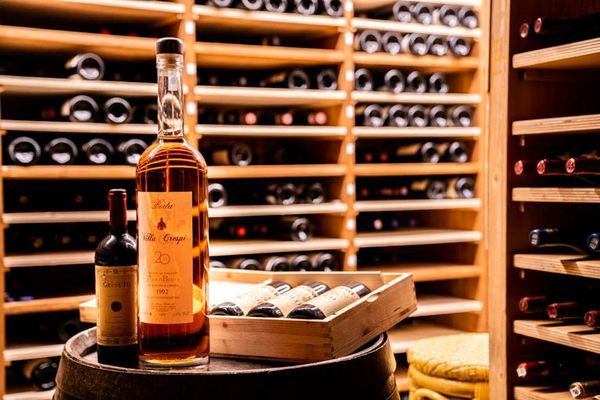 Villa Crespi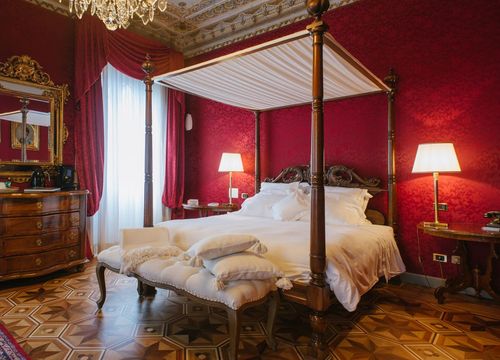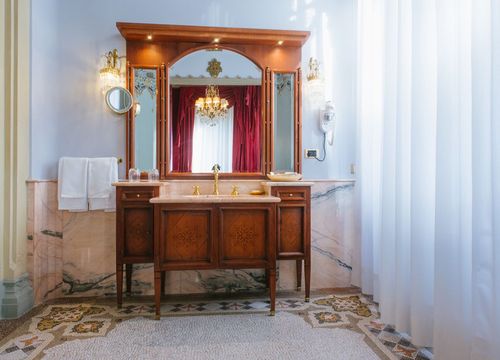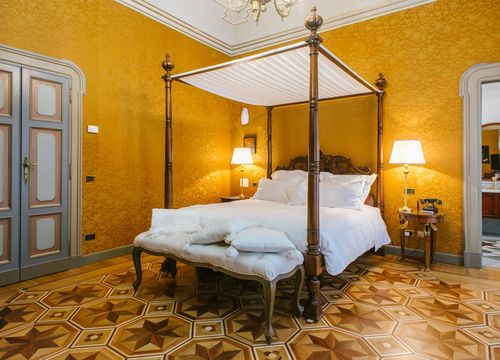 Accommodations
In keeping with the villa's arabesque architecture, the six guest rooms and eight guest suites reflect the middle eastern theme with antique parquet floors, ornately carved wood and stonework, lavish fabrics and upholstery. The four standard rooms are tucked away on the third floor and welcome you with antique pink-colored silk as you are swept away into a dream of luxurious comfort. The deluxe rooms on the first and second floor are adorned with antique gold-colored silk and imperial red. The two junior suites are decorated with royal blue silk and have an "L" shape. The executive suites located on the south side offer you an enchanting view of the lake and surrounding park. Inside the premium suites, you'll find a lovely sitting room perfect for a bit of relaxation and reading. The two master suites have a large Arabian arc that separates the sleeping area from the intimate sitting area. Numerous lights, including floor lighting, give a romantic, soft glow. Most rooms have four-poster beds, lending a grand and opulent feel, and bathrooms feature elegant marble fittings.
Features & Amenities
Concierge

Indoor lounge bar

Outdoor lounge bar

Parking

Tesla and universal e-car charge
Location
Villa Crespi is located in Orta San Guilio, Italy.