Preidlhof Dolce Vita Resort
Sleep Better Retreat in Italy

or talk to Vacayou travel concierge
Award-winning Italian wellness destination Preidlhof has unveiled a highly personalized retreat designed to deepen and transform your sleep based on your own personal rhythm. Quality of sleep is assessed not just by observing the night, but also in considering the quality of your day, as well as deeper underlying causes in your body. A discrete medical bracelet worn throughout your stay is connected to a Sleep Lab where doctors specializing in sleep medicine evaluate the quality of your sleep. At the end of the screening, Preidlhof's wellness expert Dr. Med. A. Angerer will then provide an in-depth reading of the feedback. Highlights include signature holistic wellness classes with master therapists, medical wellness sessions and various massages. 
NOTE: This retreat only runs in February, March, June and September!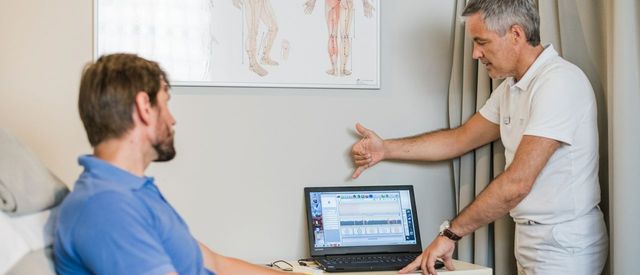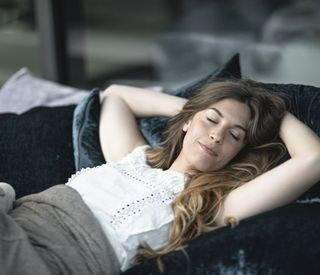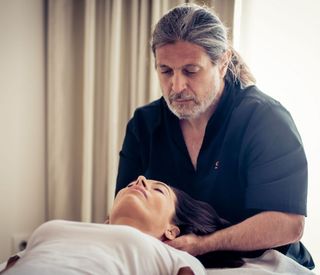 Experience
Do you have trouble sleeping or staying asleep? This 6-night Sleep Better retreat is designed to deepen and transform your sleep based on your own personal rhythm.  
Discover The Preidlhof Way, a belief that true health and happiness stem from self-discovery, purpose and meaning
Dine on the signature wellness healing gourmet menu applying all you have learned in the mindful & sensorial eating classes
Learn to welcome and understand the body's expressions and start seeing the sacred body as the great Master
Experience the healing effect of the forest and connect with elements that have a high transformational power
Not to be missed: forest bathing, full moon rituals, sunrise excursions, wild swimming and sleeping under the stars 
Offers
Vacayou Exclusive
As a Vacayou guest, receive a 50€ spa voucher and a 50-minute slow facial treatment
The package rate displayed is per person single occupancy per the entire stay. Double occupancy suites are available. Please ask our travel concierge for more details on other room options as well as pricing. NOTE: This retreat only runs in February, March, June and September!
Package Includes:
6 nights accommodation in Single Suite Blue
Complimentary use of spa facilities
Complimentary access to activity programs
Medical wellness session (heart rate variability measurement)
Sleep bracelet & medical feedback
Dolomitic sleep ritual
Sleep massage
Glowing flow session 
Sound & quartz ritual
Wellness consultation
Four days of signature holistic classes
* See FAQ for description of experiences
Preidlhof Dolce Vita Resort
Read more about Preidlhof Dolce Vita Resort
With holistic well-being at the core of its philosophy, Preidlhof Dolce Vita Resort offers a truly integrated approach to emotional transformation and healing.
Accommodations
The beautifully-appointed guest rooms and suites are contemporary in design, with floor-to-ceiling windows and furniture made of local natural wood. Guests can choose from a spacious double room and suite with outdoor terrace or luxurious penthouse suite with private pool and butler service.
Features & Amenities
Complimentary Wi-Fi
Air conditioning
Luxury box-spring bed with "Sleep-Fit-Health-System"
Suitcase-style bar with wine
Nespresso & tea facility
Multi-sensory shower
Oen-air loggia & day bed 
FAQ
Wellness Consultation — approx. 30 min.
A wellness, psychological and sensorial consultation is conducted with a member of Preidlhof's Master Therapist or Medical Wellness teams to inspire the individual journey.
Medical Wellness Session HRV — approx. 25 min. + 25 min.
Heart Rate Variability (HRV) is a specialized session which measures the body's energy efficiency. It detects heart rate variability (HRV) and describes the dynamic rhythm of the heart.  
Medical Wellness Session Sleep Analysis — approx. 20 min. + 30 min.
The medical device is connected to a Sleep Lab where doctors specializing in sleep medicine evaluate the quality of your sleep. It is a discrete bracelet worn for the stay. At the end of the screening, Dr. Med. A. Angerer gives an in-depth reading of the feedback.
Glowing Flow Sessions — approx. 80 min.
Award-winning healing session created by Stefano Battaglia based on his lifelong research in the holistic field and his specializations, including Trauma Touch Skills. Interactive conversation, meditative bodywork, and intuitive techniques address the needs of the body which releases emotional blocks, anxiety and imbalance often related to various types of traumas.
Sleep Massage — approx. 75 min.
A gentle massage that acts on three different sensory pathways to promote calm, sleep and recovery from jet lag. The unique tranquility blend of Comfort Zone, the dexterity inspired by the Indonesian Sea Malay massage and Ayurveda, together with the use of fluffy brushes, lead to a state of calm for body and mind.
Sound & Quartz Ritual — approx. 75 min.
This mystic ritual is conducted on a warm therapeutic treatment bed where heated quartz sand gently adapts to the shape of the body. This treatment can be relaxing or regenerating. It relies on deep vibrations resonating from bells, artisanal instruments or a gong played by the therapist, amplified from the quartz, and conveyed to the entire body.
Dolomitic Sleep Ritual — approx. 75 min
A professional treatment blending neuroscience, bodywork and the healing effects of products from the local Dolomite mountains. Enjoyable and relaxing, this gentle massage for the front part of the body and the face uses a mix of cream and oil, special background music, pressure points, mobilizations and light strokes to provide a deep sensation of peace that help to improve the quality of night sleep.
Daily Holistic Retreats-Only Classes
Guided by Preidlhof's team of wellness therapists, these daily signature classes are highly recommended to maximize the benefits of each transformational retreat program.
Optional Add-on: Acupuncture — approx. 25 min.
Divided into acupuncture of the body and cranium, the treatment's main purpose is stimulation and strengthening of vitality (energy balance) and harmonization of breathing, digestion, immune defenses, sleep and psyche.
Single Suite Blue
46m² including 16m² outdoor living room (loggia)
Round luxury box-spring bed with "Sleep-Fit-Health-System"
Dolby-surround TV with Bluetooth
Suitcase-style bar with wine, Nespresso machine & tea maker
Designer bathroom with multi-sensory shower with light & sound system
Combined make-up and writing table
Separate toilet & bidet
Outdoor living room in a private setting & day bed
*Wi-Fi is turned off in the rooms from midnight to 7 am as part of its digital detox programming. Guests can, however, use the internet via a cable in their room. 
All rates exclude city tax, beverages, minibar, room service, airport transfer, airfare and other extras not included in the program details.
Terms
Deposit Policy
A 20% deposit is required at the time of booking, with full payment 7 days before departure.
Cancellation Policy
No cancellation costs are charged up to one month prior to arrival; 80% of the booking amount within one month prior to arrival. You will be charged the full booking amount in the case of early departure or no-shows.
Preidlhof's travel insurance of EUR 5.00/person/day will cover all cancellation fees for no-show or early departure in case of accident, illness or death of the insured, its children, siblings, parents or grandparents. It may be undertaken directly with the facility within 3 days of the room reservation.
Arrival/Departure
The rooms are ready for occupancy from 2 pm on your day of arrival. Please let us know if you plan to arrive after 8 pm. We ask you to vacate your room by 11 am on your day of departure.
Cost Reimbursement 
It is recommended that you apply for a cost reimbursement plan for massages and recuperative spas from your health / private insurance provider before embarking on your wellness vacation. Invoices issued by Dr. Angerer and from massages are normally recognized as refundable.
Allergies
Allergy sufferers find the range of 26 dishes, freshly prepared à la carte of an evening, suitable for on the whole. However, it is unfortunately not possible to create special menus for those with food allergies.
Non-Smoking
Preidlhof is a non-smoking hotel. All rooms are non-smoking. Smoking is only permitted on the terrace.