Present Moment Retreat
7-Night Restore & Refresh Retreat

They often say that magic happens in the present moment, but why is that? Some of the reasons are that you get to experience joy more intensely, your sense of surroundings heightens and your energy levels increase. In turn, you work better, you become a better friend to yourself, you are more kind to others, you feel more love and appreciation for life, and you are more present with your loved ones. With the help of wellness experts and teachers in yoga, meditation and living a holistic lifestyle, you will learn to be here and now. There's no better place to dive deeper and explore your emotions, gain clarity and express yourself in profound ways, and experience healing and wellness than in the small, eco-friendly beach village of Troncones, Mexico. This Present Moment Retreat helps you restore and refresh body, mind and spirit.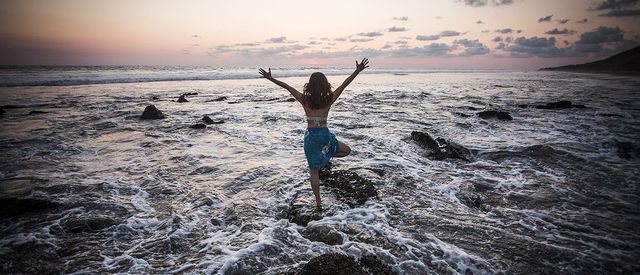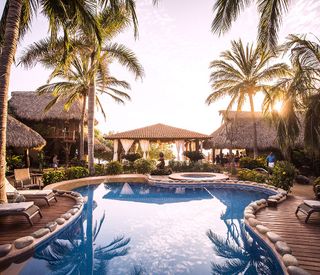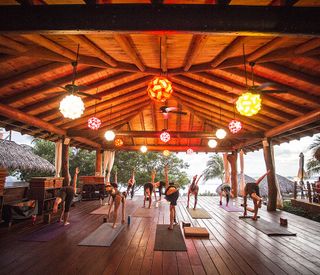 Experience
Join expert wellness teachers, professional yoga instructors and an amazing community of warm and friendly people in this restore and refresh package filled with adventures and activities.
Feel the ocean breeze, listen to the rhythmic sound of the sea and rejuvenate with massage therapy
Take your practice to a whole new dimension with unlimited yoga sessions
Gain clarity and create balance in all facets of your life in a session with a wellness counselor
Heal, express and restore your well-being with guided daily meditation
Discover the best of this eco-friendly paradise on an adventure tour through Troncones
Offers
7-Night Restore & Refresh Retreat
The package price displayed is per person (excluding 19% tax). Low season rates run between May 1st until October 31st. Shared accommodations are also available.
Package includes:
Accommodation in a luxury bungalow guest room or suite

Gourmet breakfast and dinner

Daily guided morning meditation
Unlimited yoga classes (usually morning and evening sessions)
2 (60-minute) restoring and healing massages
1 wellness consultation
1 adventure tour of your choice*
*Optional adventure tour options, wellness activities & spa treatments include:
Surfing the Troncones waves | Kayaking through La Boca's riverways and estuary guided by biologist Alejandro Rodriguez Pruneda | Guided hiking tour through the stunning forests of Sierra Mountain Range | Horseback riding along dazzling beaches and towns | Sacred cacao ceremony | Chi Nei Tsang abdominal massage | One-on-one yoga sessions
Present Moment Retreat
Read more about Present Moment Retreat
It really is about being in the present moment at Present Moment Retreat where the adventures are endless as is your transformation.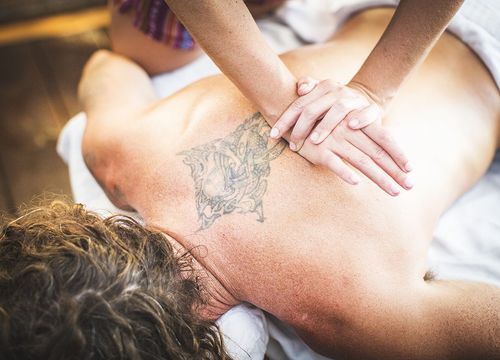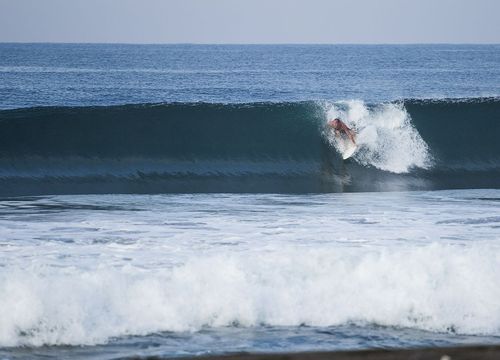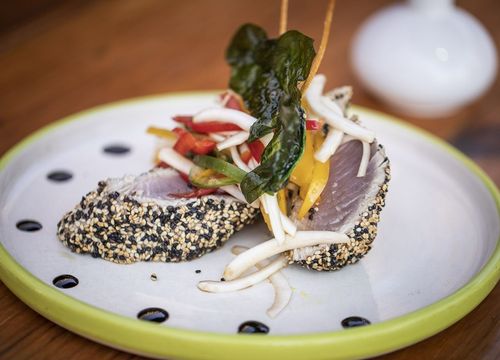 Accommodations
The eleven palapa-style private bungalows are the perfect antidote to the chaos of everyday life. Each is designed and built by hand using traditional materials. Following the subtle influence of Zen, while also honoring the exotic qualities of intercontinental design, the guest rooms are tastefully furnished in Mexican tradition with a queen bed, organic cotton bedding topped with colorful duvets and handwoven pillows, all tied together under a romantic canopy of cream-hued linen. The rain disk shower heads gently cleanse, while local ocean stone flooring massages your feet. Every unit boasts an inspiring view of the sea, a private deck and calming meditation garden used for personal reflection. The thatched palapa and antique tile roofs lend an authentically indigenous quality, reflecting the ancient style of Balinese and Mexican old-world construction. All rooms have easy access to the pool, beach, and dining.
Deluxe Bungalows
These bungalows are the signature rooms and are great for singles or a couple, with great views, an ensuite bathroom and a large deck next to the pool.
Air-conditioned Suites
These suites have beautiful views and AC units to keep the space nice and cool.
Family Bungalows
These bungalows are perfect for groups or a family. They have three beds (can be set up with four singles), extra space and a large deck with beautiful views.
Master Suite
This suite, which is aptly names Joy, features a large private balcony right on the beach with perfect sunset views.
FAQ
Present Moment Retreat is located in the quaint little beach town of Troncones, a scenic 45-minute drive from Zihuatanejo/Ixtapa Airport (ZIH).
Certainly! The Present Moment English-speaking shuttle drivers are safe, reliable and friendly. It can be arranged that the transfer is waiting at the airport holding a sign with your name(s) on it when you arrive.
The cost is $75 USD each way. You can simply charge the transfer directly to your room. Please feel free to tip the driver in cash pesos if you like. 100-300 pesos is a good amount.
American and Canadian citizens do not need to obtain a visa prior to arrival. Here is a link (https://www.mexperience.com/do-i-need-a-visa-to-visit-mexico/) with some good information on visa requirements for other nationalities.
Yes! Any international travel will require a current passport that does not expire within 6 months of your travel period.
There a car rental options at the airport, however, it is generally recommended to use taxis for all local transit, unless you are planning to surf on your own at several different spots throughout your stay. It's just one less thing to worry about during your retreat!
Yes, we do! The Present Moment Retreat kitchen is more than happy to accommodate.
Yes, the classes are set up for all levels.
All of the open-air bungalows have ceiling fans and three of the suites have air conditioning.
Yes, every room has its own private bathroom.
Yes, there is good Wi-Fi throughout the entire property.
There are several small tiendas (shops) within walking distance. Visit friends at Casa Croma right across the street for some great gifts. Rent a bike and explore the neighboring beaches and village of Mahajua!
The property is waterfront so every bungalow is only a few steps to the sand. The master suite is directly on the beach.
Terms
Deposit 
All reservations require a 50% deposit at the time of booking. The remaining balance will be due at check-in.
Cancellation 
Cancellations require at least 30 days notice prior to the date of arrival for a refund, minus a 20% administration fee. After such period, 100% of the deposit will be forfeited for loss of rental opportunity. You will be charged the full amount for your stay if you decide to leave early or choose to cancel within 7 days before the arrival date of your reservation.
Seasonal Rates 
High season: November 1st to April 31st
Low season is May 1st to October 31st
Check-In / Check-Out 
Check-in is at 4:00 pm. You are welcome to arrive early to begin enjoying the Present Moment facilities and restaurant while your room is being prepared. Checkout is at 12:00 pm.
Smoking Policy 
Smoking is not permitted anywhere on our property, including the beach in front of Present Moment.
Pet Policy 
Yes, you can! There is a $25 charge per pet, per night. No pets are allowed on the beds at any time and any damage caused to furniture or rugs will be added to your room charges.