Sold Out
Eupepsia Wellness Center
Relax Retreat to Re-Nourish Body & Mind

We're sorry, but this package is not currently available. Please see the Eupepsia Wellness Center page for other package offers.
or talk to Vacayou travel concierge
Eupepsia combines advanced health screenings with traditional and progressive therapies, fresh vegetarian farm-to-table food (tailored to each person's body type), and needs with Ayurveda science and philosophy allowing guests the opportunity to rejuvenate and heal. 
Whether you are looking to completely heal from certain conditions, or you feel you need to de-stress, detox, lose weight or get fit, or you just simply want to relax and enjoy nature and the mountains, Eupepsia will help you tailor your program to your needs.
Relax Retreat
Eupepsia's Relax Program aims to ground and re-nourish the body and mind with the right nutrients and soothing wellness activities for active people who find themselves stressed and overloaded or who experience anxiety or difficulty getting enough good sleep. With the Relax package, you will enjoy the tranquillity of the surrounding nature, exquisite meals, an advanced wellness spa, a state-of-the-art gym and many wellness activities.
Program Benefits
Relaxation and revitalization 
Positive energy gain
Improvement of inner balance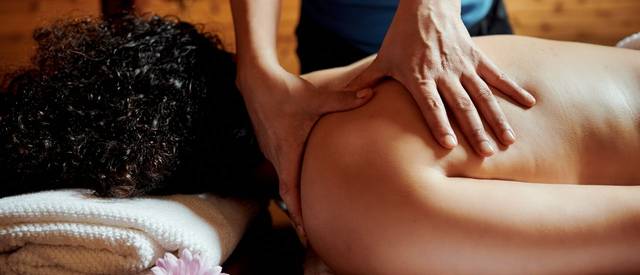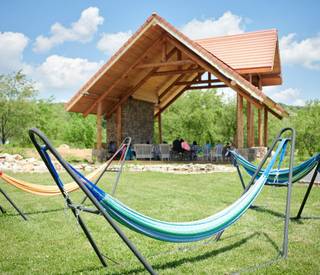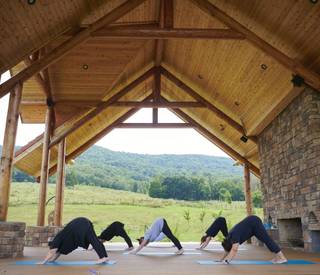 Experience
Eupepsia Resort is nestled in the scenic Appalachian Mountains, between the Appalachian Trail and the Jefferson National Forest, the Center's surrounding area offers guests unique opportunities to explore numerous hiking, biking, and horseback riding trails. The area around the Eupepsia also boasts miles of scenic byways with numerous opportunities for outdoor recreation and sports, from whitewater rafting to kayaking, boating, zip-lining, and more.
Enjoy Eupepsia's wellness spa facilities that include:
Endless Stream Hydrotherapy Pool
Underwater Treadmill
Halo-therapy Himalayan Salt Chalet
Jacuzzi
Hydro Spa Bikes
Heated Stone Lounge Chairs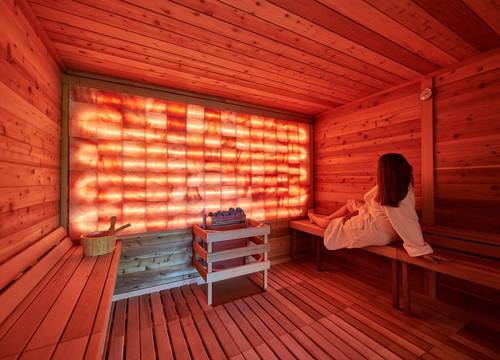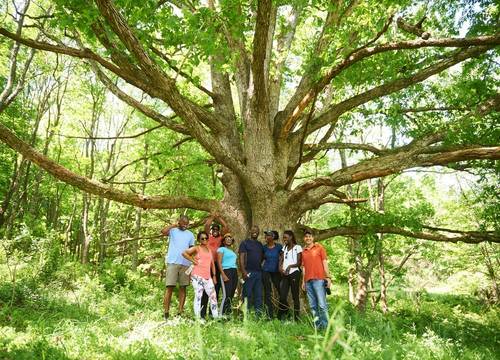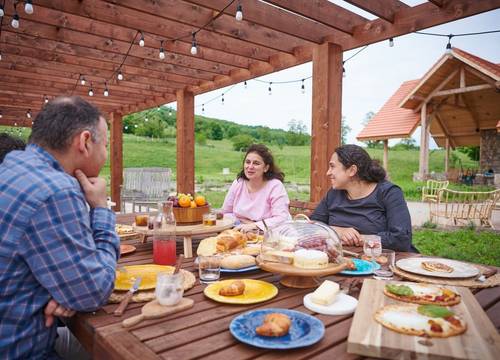 Accommodations
Think of Eupepsia as your home away from home. The 26 spacious and contemporary guest rooms are specially designed to encourage simple living, while providing all the comforts of modern life, including complimentary Wi-Fi. 
Features & Amenities
Eupepsia's multi-purpose sports hall is like a playground for grown-ups with an obstacle course and climbing wall. The surrounding area offers guests unique opportunities to explore the region's flora and fauna with numerous hiking, biking and horseback riding trails. And if eco-gardening is your thing, get your hands dirty with a guided tour. of the organic greenhouses. Join the resort's horticulturist to learn about vegetables, herbs and Ayurvedic plants.