Quinta Camarena
Not-So-Serious Wine & Yoga Retreat

or talk to Vacayou travel concierge
Sometimes you travel to forge a deeper connection with yourself and your world. Other times, you travel to kick back with some locally sourced wine and do yoga surrounded by nature. Quinta Camarena's Not-So-Serious Retreat is where you'll experience the perfect blend of vino and vinyasa.
One day you're tasting wines at a local, sustainable winery and exploring the charming village of Cercal. The next, you're wiggling your toes in the sand and savoring the warm sun and the cool ocean breeze on your face. And every day, you're practicing yoga among the pine trees and discovering just how delicious healthy, homegrown meals can be. Find your balance and embrace the sweet, simple things in life at Quinta Camarena.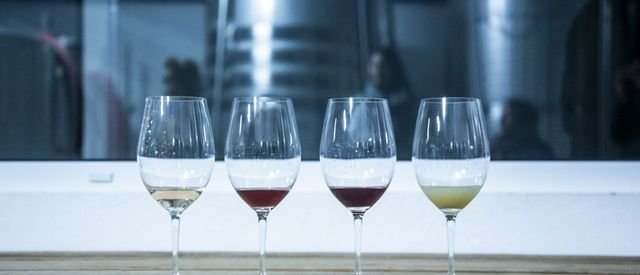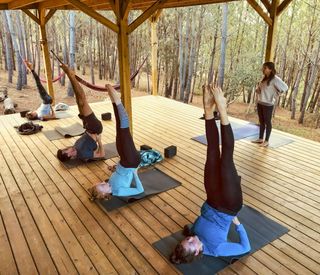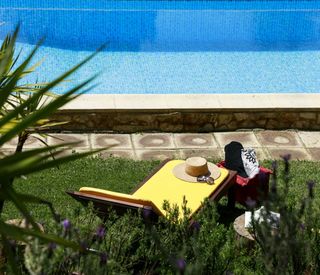 Experience
Beyond the beautiful views and tranquil oasis Quinta Camarena provides are the intangibles that elevate your stay from a vacation to an experience you'll remember forever. Attention to detail and a warm, welcoming community are just a few of the features that paint this colorful escape.
A diverse landscape provides opportunities for hiking, biking, horseback riding, guided nature tours, bird watching, surfing, stand-up paddleboarding, kayaking and more
Practice yoga in the great outdoors
Visit local farms and/or markets and enjoy a cooking lesson
Eat healthy, locally grown foods and sip vineyard-fresh wines
Unwind with a soothing outdoor massage
Offers
4-Night Not-So-Serious Wine & Yoga Retreat
Vacayou Exclusive
As a Vacayou guest, receive a bottle of local wine; local organic, artisanal body soap + body cream; free bikes; organic local breakfast; early check-in or late check-out (subject to availability).
Price displayed is per person based on double occupancy. Single occupancy rate available. Extra nights possible if you want to arrive earlier to get acquainted or extend your stay—because let's face it, three days may not be enough. 
Package Includes:
4 nights accommodation with access to all the outdoor and common areas, pool, gym, gardens and trails
Delicious, healthy brunch and dinner (healthy snacks available, too)*
Daily yoga sessions at The Ground—the open-air shala in the woods; Certified instructors will personalize the class to accommodate all levels
Hiking the beautiful trails of Costa Vincentina
Sustainable winery visit and wine tasting
Visit to local artisan workshop
Visit to local beach (transportation included)
*Meals and snacks are local, organic and artisanal products only; Vegetarian and vegan options on request. One glass of regional wine included at dinner (but you'll end up asking for more).
From
To
Package
Price
Book

From:

October 14 2023

To:

October 18 2023

Package:

4 nights

Price:

$737 Per Person

Book Now
Quinta Camarena
Read more about Quinta Camarena
Quinta Camarena—a not-so-serious take on retreats—with hiking, biking, surfing, horseback riding, yoga, meditation, wine tasting, you name it.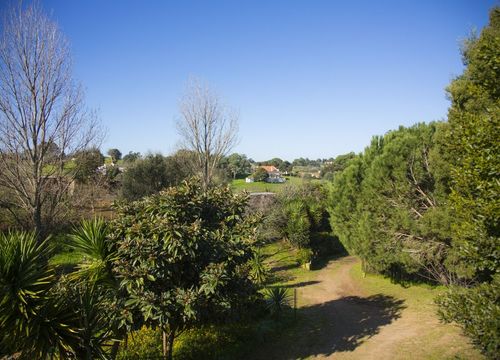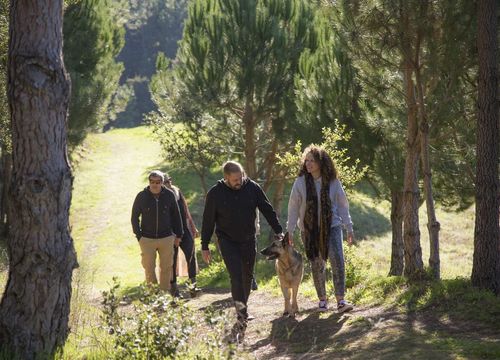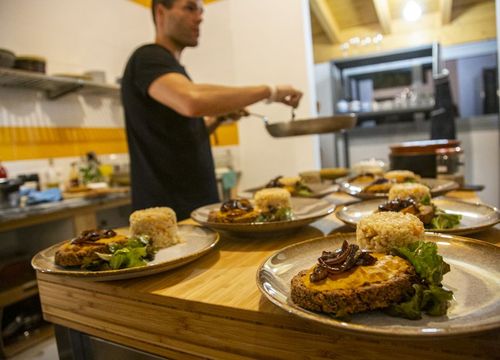 Accommodations
A villa, a casita, a loft or private rooms. Each house has a private entrance, living room and equipped kitchenette. All spaces are decorated differently and curated with love, based on sustainable principles using local materials, antiques and artwork. You will find comfortable mattresses and quality linen bedsheets from one of Portugal's most historical textile brands. 
Features & Amenities
Pool

Indoor/outdoor gym

Outdoor yoga platform

Hiking trails

Meditation spots

Bar

Food & wine 

Guesthouses are also an art gallery and library

Outdoor lounging spots

Kitchens (private or shared)
FAQ
The following is not included but available for a little extra:
Extra wine and cocktails
Outdoor massage with Goddess Masseuse, Jana
Surf lessons with the best badass team in the area—if you want to improve your technique or try it for the first time, we highly suggest this add-on
SUP tours
Horseback riding excursion
Transfer from Lisbon
Terms
Deposit
50% of payment required at reservation to secure spot. The remaining must be paid one (1) week prior to arrival.
Cancellation
Flexible cancelation policy: 30 days before arrival. 30 days prior to arrival cancellations will only be accepted if due to health complications or government restrictions.
Rates
USD prices are an estimation and may fluctuate based on exchange rates.
Fees
There are no resort fees, however, the property does encourage a contribution for a local charity (this is not mandatory).