About Quinta Camarena
There's something truly special about this little pocket of Portugal: dramatic coastline, intense flavors and vibrant culture. Not to mention hiking trails, long sandy coves, the best wild beaches of Alentejo, vineyards, pilgrimage routes and the picturesque village of Cercal. Quinta Camarena has everything you could ever dream of! Surround yourself with nature. Wander around the local towns and take in all the rich history, interesting architecture and artisan craftwork. Celebrate with loved ones or escape the hustle-bustle and enjoy your own solo experience. There's always something to do—hiking, biking, surfing, horseback riding, yoga, meditation, wine tasting, you name it—but you can also just do nothing. This is slow living at its finest.
Cercal do Alentejo, Portugal

Boutique Hotel
What We Love
Pictures don't do this place justice. Yes, you can yoga on an outdoor platform in the middle of the woods. Yes, you can surf some of the best waves in Europe. And yes, you can mingle with the locals and eat deliciously. But it's the vibe that makes Quinta Camarena so special. Owners Vera and Cam have poured their heart and soul into this boutique hotel and you can truly feel the passion. Life is simple yet captivating here. A morning hike or a workout surrounded by nature, followed by a home-style brunch with fresh-squeezed fruit juice from the garden. Chill at one of the outdoor lounge areas or soak up the sun by the pool enveloped by the tranquility of the forest. Enjoy homemade meals with local bread, produce and regional wine while watching sunsets in vibrant oranges and fiery reds. Take in the beauty, the smells, the sounds. People come here for a slow lifestyle—it's up to you to choose your pace and vacation mode. One thing is certain, though. You won't lack options and you won't get bored unless you want to.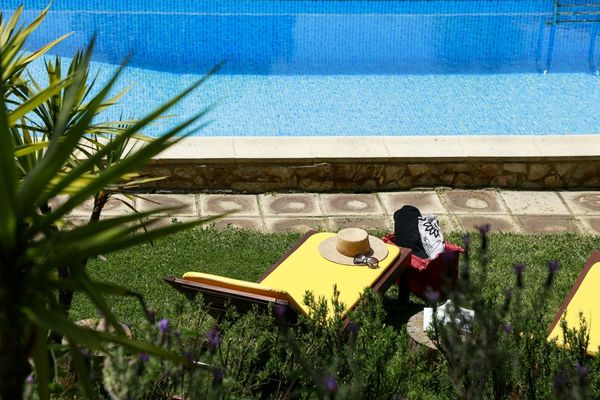 Experience
Surrounded by nature, Quinta Camarena combines beach vibes with rustic countryside charm. Here you ́ll find lots of hiking trails, outdoor yoga spaces, an indoor/outdoor gym and a nearby beach with surfing, SUP and kayaking. You ́ll also have access to massages, natural cosmetics and delicious, local, organic food and wine.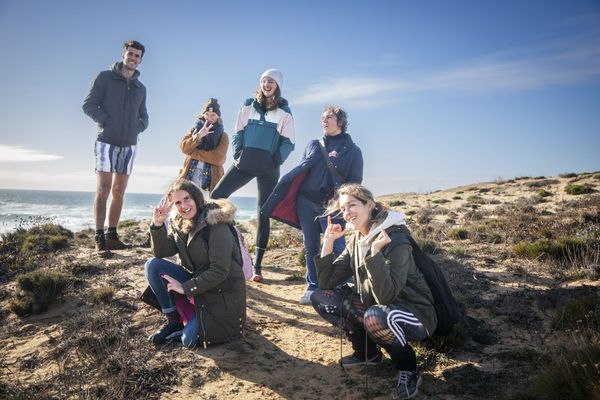 Activities
If you're the restless type, there's a world of activities to fill your days. Get your exercise fix at the gym or practice as much downdog as your heart desires on the outdoor yoga platform. Explore the beautiful hiking paths that lead you down to the endless beaches and fishing villages. The coastline is well-known for its infinite opportunities for waves and the surf spots provide both safe and challenging conditions for all skill levels. If surfing's not your jam, try your hand at stand-up paddleboarding. SUP tours, yoga SUP and rentals are available on request.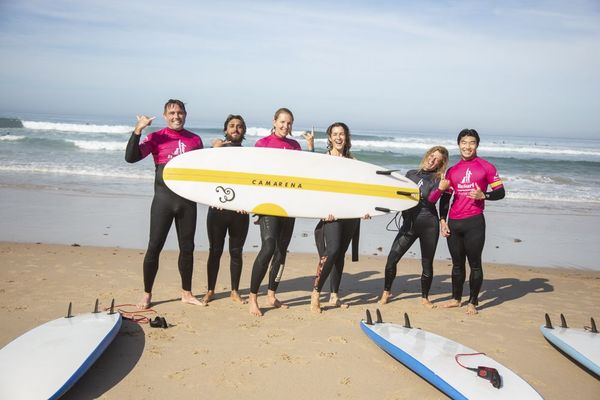 Culinary Highlights
At Quinta Camarena, the food is about health, sustainability, community and, of course, taste. Mealtime should not only be nourishment but also a moment to learn about the culture of the region, to mingle and to enjoy. The menu is primarily vegetarian with local meat, fish, and seafood available on request. Local wine, cocktails and healthy delicious snacks are available all day. Other fun food experiences include barbecues, picnics baskets, cooking classes, and wine and produce tastings.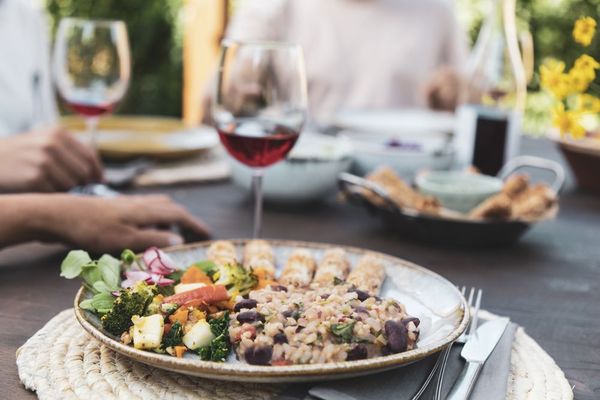 Quinta Camarena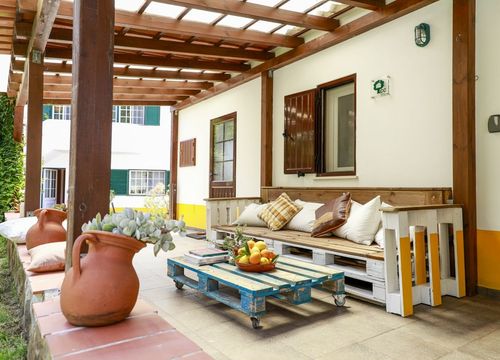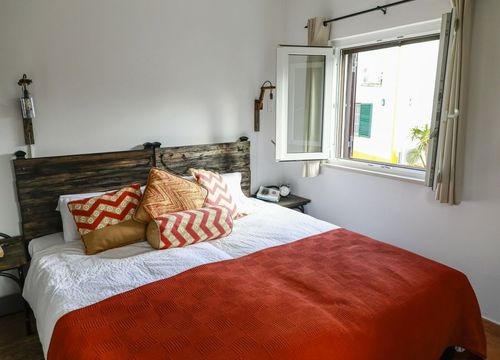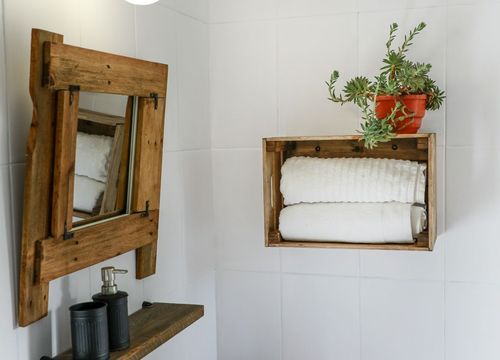 Accommodations
A villa, a casita, a loft or private rooms. Each house has a private entrance, living room and equipped kitchenette. All spaces are decorated differently and curated with love, based on sustainable principles using local materials, antiques and artwork. You will find comfortable mattresses and quality linen bedsheets from one of Portugal's most historical textile brands. 
Features & Amenities
Pool

Indoor/outdoor gym

Outdoor yoga platform

Hiking trails

Meditation spots

Bar

Food & wine 

Guesthouses are also an art gallery and library

Outdoor lounging spots

Kitchens (private or shared)
Location
Quinta Camarena is located in Cercal do Alentejo, Portugal— just two hours away from Lisbon Portela Airport (LIS).