The Lodge at Woodloch
Gourmand Getaway

Hawley, Pennsylvania

2 nights

from $708 Per Night

Based on rate for two guests
---
or talk to Vacayou travel concierge
Picture Sommelier-selected wines paired with tender, farm-raised meats and homegrown greens and herbs. Imagine the aroma of locally sourced, seasonal ingredients fresh from Blackmore Farm. This is daily dining on your Gourmand Getaway at The Lodge at Woodloch. From decadent dinners to best-in-class breakfasts, savor every flavor of artfully crafted gourmet meals prepared just for you by their Executive Chef and his culinary team.
Dining isn't the only pampering that's on the menu. Relax and refresh with luxurious spa experiences curated by your Personal Spa Concierge. Take advantage of the health and fitness amenities like the Hydromassage WaterWalls and state-of-the-art CardioWeight studio. Feel like a brand new you hiking in the great outdoors. Embrace your creativity with a wide range of artistic activities. However active or relaxed you'd like to be, The Lodge is the place to escape the norm and experience the extraordinary.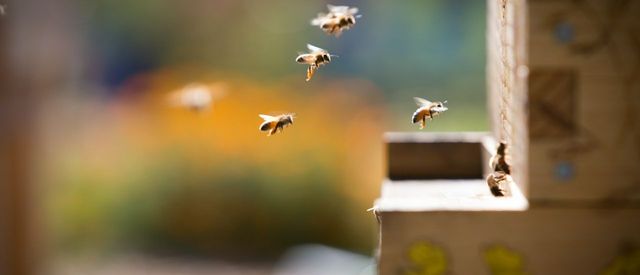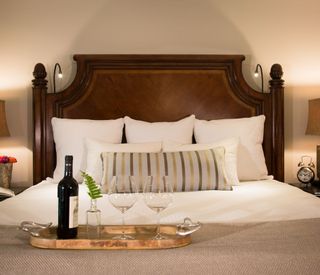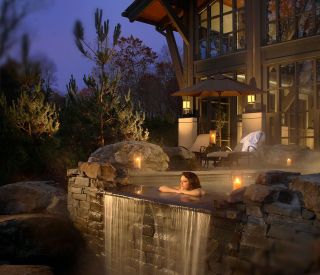 Experience
The Lodge at Woodloch believes in the philosophy of personal awakening. This luxury Poconos resort gives you an opportunity to shift from your everyday routine and re-focus on yourself. Relax and unwind as your body, mind, and spirit are transformed. Feel your worldly burdens melt away as you rejuvenate at this destination spa with treatments and services customized to meet your wellness goals.
The Lodge at Woodloch offers over 35 classes per day for you to explore your passions, discover new hobbies, or re-discover your interests. 
Select from a wide variety of group classes and one-on-one training at this award-winning fitness health spa.
Whether relaxing in the co-ed Whisper Lounge, enjoying the Aqua Garden's Hydromassage WaterWalls or activity pool with floor to ceiling windows surrounded by nature, select from a unique selection of expert body treatments, massages, facials, and salon services designed to create heightened levels of relaxation and well-being.
All 58 rooms offer the simple luxuries and warm comforts expected at an award-winning Pennsylvania resort along with a private veranda where you can relax and watch the sun rise over the lake.
Offers
2-Night Gourmand Getaway
from
$708
Per Night

Based on rate for two guests
Vacayou Exclusive
Vacayou travelers will receive a VIP welcome with chocolate-covered strawberries.
This offer is based upon availability, and based on a two-night minimum and is not combinable with any other offers. Additional recipe notebooks, aprons and/or cutting boards may be added to the package for a small fee.
Package Includes:
Lavish accommodations
3 consecutive artfully crafted gourmet meals per night of stay
Special additional course prepared just for you by the Executive Chef and his culinary team
Signature trail mix as a ride-home snack from the Chef
Stimulating speakers and workshops
Experiences for the mind, body, and soul
Inspiring creative arts
Scheduled group fitness classes and lectures
Guided group outdoor adventure excursions
Personal Spa Concierge to help design your program
Health and fitness amenities such as indoor pool, Hydromassage WaterWalls, indoor and outdoor whirlpools, steam rooms, saunas, and a state-of-the-art 3,000 square foot CardioWeight Studio
In your room upon arrival, you will find: 
A bottle of Sommelier selected red wine and a Lodge at Woodloch wine key 
One copy of The Lodge at Woodloch's own Nurture with Nature cookbook
One recipe notebook
A cheese plate served on our signature Lodge at Woodloch slate serving board
Two Lodge at Woodloch Aprons to take home
 
The Lodge at Woodloch
Read more about The Lodge at Woodloch
From the lavish rooms, to the heavenly spa and rock garden waterfall, to the workshops and classes, you can't help but feel reborn by the experience.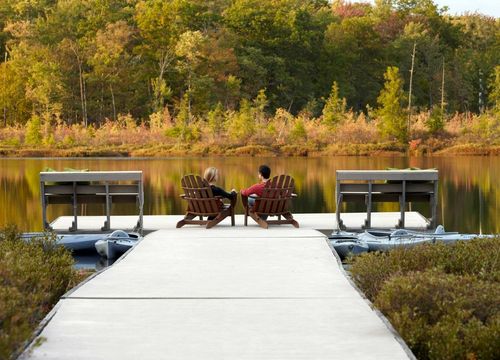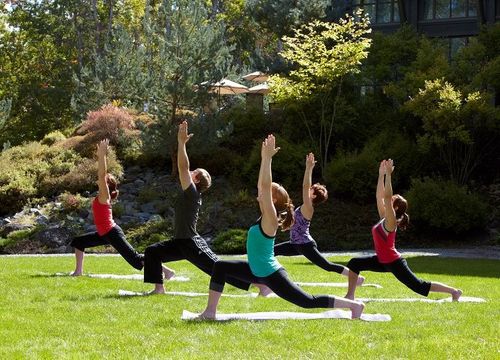 Accommodations
Each room features a private veranda where guests can relax and watch the sunrise over the lake or listen to the restorative sounds from the rock garden waterfall. 
Guest Room & Suite Amenities
Private, spacious verandas with woodland lake or rock-garden waterfall views
Flat-panel televisions
Wi-Fi
Telephones with voice mail message system
Refrigerator
In-room safe
Signature rosemary-mint bath amenities
Plush robes and slippers
Hair dryer
Iron and ironing board
Room service
Housekeeping service twice daily
Complimentary morning paper available
Complimentary self-service laundry facility
Health & Fitness Amenities
Indoor pool
Hydromassage waterwalls
Indoor and outdoor whirlpools
Steam rooms and saunas
State-of-the-art 3,000 square foot cardio-weight studio
Terms
Note: Package rates are per person, per night, are subject to change, and vary based on room type, single or double occupancy, and date of stay. Rates quoted do not include service charge (18%) and applicable state and local taxes. Additional gratuities are not necessary or expected for any services included in your package during your stay at The Lodge. Any add-on spa treatments, private consultations, activities, or bar charges will automatically add the service charge and applicable tax to the quoted price. All guests must be at least 16 years of age. Certain weekends and holidays may be subject to a minimum stay. 
Deposit and Cancellation Policy
Updated March, 2020: Now, more than ever, The Lodge at Woodloch understands that travel planning can be stressful.  In light of recent news, The Lodge at Woodloch would like you to rest assured that your travel plans, health, and well-being is of our highest concern.  Our Cancellation Policy, listed below, will continue to allow you to adjust your plans in as little as 3-13 days prior to your arrival. 

The Lodge at Woodloch knows that calendars and travel planning can be stressful.  A two-night advance deposit is required to secure your room reservation. Deposits are applied to the last two nights of your confirmed room reservation. For your convenience, your deposit is fully refundable, minus a $25 processing fee (per deposit) if cancellation is received more than 14 days prior to arrival. If for any reason, your travel plans need to change after the 14-day window, the following arrangements have been made:  For cancellations 3-13 days prior to your scheduled arrival date, your advanced deposit will be kept on file and may be applied toward a future stay within one year of your canceled reservation.  For cancellations made within 48 hours of your arrival, half of your advanced deposit will be forfeited and the other half will be held for use within one year of your canceled reservation.  In the event of early checkouts, your deposit is applied to any canceled night(s), and in the event of a "no show" your deposit will be forfeited.  Special promotions and offers may have different cancellation policies. Please refer to the offer terms and conditions or call our Reservations department at 1.800.WOODLOCH option 2, option 1 for more information.