Quinta Camarena
Sustainable Food & Wine Retreat

or talk to Vacayou travel concierge
Let's face it. So much of our life revolves around the table. How we celebrate, how we connect, how we nourish our body and soul. This region of Portugal is famous for its slow lifestyle. People come to relax, rest... and eat. Alentejo cuisine is known for its simple cooking, fresh ingredients, traditional recipes and past influences. Come explore with Quinta Camarena, an off-the-beaten-path guesthouse surrounded by nature and good vibes where you will be treated as if you were at a friend's house.
Discover the dichotomy of this amazing region where tradition and innovation cross paths creating exciting projects. Embark on a culinary journey where you go beyond the stereotypes and re-think the way you eat. Here food is about health, sustainability, and community. Engage with the agricultural producers and creative food artisans. And depending on the time of year, learn about natural cheese or jam in one of the many workshops, visit an artisanal bakery or organic farm, explore local markets, take cooking lessons, and of course, taste all of the delights.
Don ́t worry about how much food and drink you're enjoying. There are plenty of options for you to exercise, have fun and challenge yourself.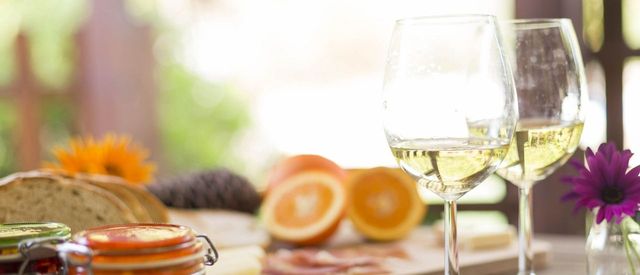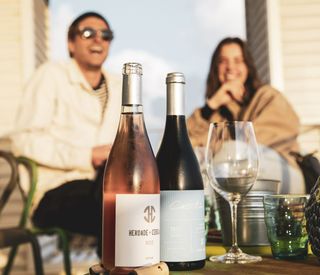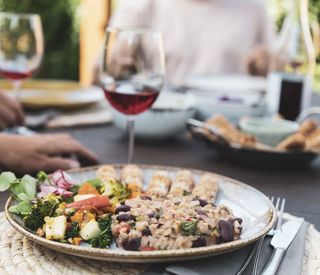 Experience
Eat and drink your way through Alentejo, Portugal, and discover the region's best restaurants, vineyards and hospitality. Over four days, you will rethink the way you eat—learning about health, sustainability and community. 
Tour of sustainable producers and see how they mix tradition with innovation
Enjoy a cooking lesson with Quinta Camarena's super-charming chef
Visit local farms and/or markets 
Wine-tasting at a vineyard and winery lab
Healthy, locally grown foods vineyard-fresh wines
Ample opportunities for hiking, biking, horseback riding, guided nature tours, bird watching, surfing, stand-up paddleboarding, kayaking and more
Offers
3-Night Food & Wine Retreat
Vacayou Exclusive
As a Vacayou guest, receive a bottle of local wine; local organic, artisanal body soap + body cream; free bikes; organic local breakfast; early check-in or late check-out (subject to availability).
The price displayed is per person in a double room. Single occupancy is available. Program available January-March and October-December.
Package Includes:
Accommodations for 3 nights
Access to all the outdoor and common areas, pool, gym, gardens and trails
Guided tour of property + explanation of sustainable initiatives
Organic healthy breakfast 
2 tasting dinners with wine pairing
Tour of sustainable farm or local food producer
Taste the culture on a visit to the local market + cooking lesson
Local vineyard and winery lab visit with wine tasting (transportation not included)
Quinta Camarena
Read more about Quinta Camarena
Quinta Camarena—a not-so-serious take on retreats—with hiking, biking, surfing, horseback riding, yoga, meditation, wine tasting, you name it.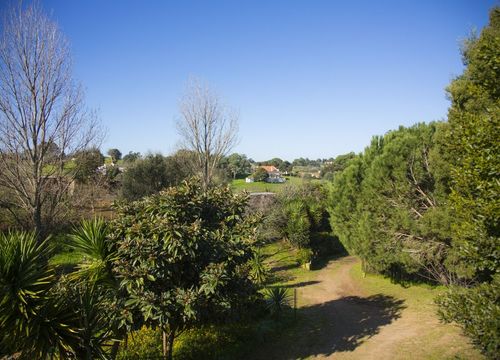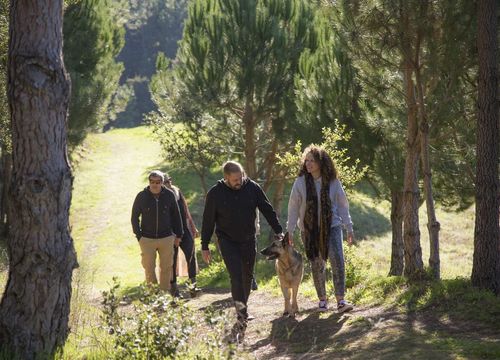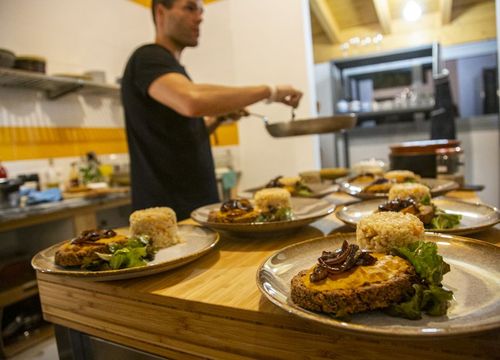 Accommodations
A villa, a casita, a loft or private rooms. Each house has a private entrance, living room and equipped kitchenette. All spaces are decorated differently and curated with love, based on sustainable principles using local materials, antiques and artwork. You will find comfortable mattresses and quality linen bedsheets from one of Portugal's most historical textile brands. 
Features & Amenities
Pool

Indoor/outdoor gym

Outdoor yoga platform

Hiking trails

Meditation spots

Bar

Food & wine 

Guesthouses are also an art gallery and library

Outdoor lounging spots

Kitchens (private or shared)
FAQ
Here is an example of what you can expect each day during your Food & Wine vacation:
Day 1: Tour of Quinta Camarena + Welcome Dinner
Day 2: Tour to local producers + winery
Day 3: Market visit + cooking lesson + dinner<
Day 4: Bye-bye brunch
These are not included in the package, but available should you want to add to your experience:
Transfers
Massage 
Yoga classes
Horse riding for all levels
Surf lessons and SUP tours
Bike rentals
Boat trips and kayaking
Visit artisans and markets
Workshops: photography and pottery
Extra nights if you want to extend your stay
Healthy snacks and extra wine
Terms
Deposit
50% of payment required at reservation to secure spot. The remaining must be paid 1 week prior to arrival.
Cancellation
Cancelations accepted until 30 days before check out. After that, cancellations are only fully refunded if due
to health complications, government restrictions or flight cancellations.
Rates
USD prices are an estimation and may fluctuate based on exchange rates.
Fees
There are no resort fees, however, the property does encourage a contribution for a local charity (this is not mandatory).