Verdad Nicaragua Beach Hotel

About Verdad Nicaragua Beach Hotel
One of the first things you notice when you arrive at Verdad Nicaragua is the area's striking beauty. Verdad is nestled on a hillside overlooking a secluded beach on Nicaragua's Emerald Coast. The surrounding tropical forest boasts a colorful array of flora, fauna and wildlife, and the hillside perch affords you striking, expansive views across the valley and out to the wide-open sea. Share this magical setting with howler monkeys, lizards of all shapes and sizes, four species of sea turtles (that often come to lay eggs on the beach) and a diverse population of birds, creating an animal watchers' paradise. Beautifully landscaped pathways link each of the casitas and guest rooms to a gorgeous open-air yoga and fitness studio, a pool and honor bar, and a comfortable lounge area where you'll find ample space to relax, play a board game or enjoy a sunset cocktail. 
San Juan del Sur

Luxury Boutique Hotel

Award-Winning
What We Love
Sun, Sand, Surf. Nica. Soak up the sun overlooking the ocean poolside, hang out and play board games in the open-air lounge with views stretching across the valley and out to sea, or share a sunset over cocktails at the honor bar. Take in the sound of waves crashing on the shore and enjoy the tropical breeze blowing through the open-air yoga studio as you nourish your mind and body. Mats, belts, blocks and bolsters are provided so you don't have to pack your yoga kit. Treat yourself to a massage offered in the new ocean-view treatment studio where the sweet sounds of the waves breaking on shore will lull you into deep relaxation. And when day turns to night, stargaze poolside while sipping cocktails from the honor bar. 
Verdad Nicaragua is built with an eye toward creating spaces that allow you to take in the stunning beauty of this extraordinary hillside. You can expect all the comfort, quality and excellence of a high-end resort, but without formality. Because they are a small boutique hotel with just five casitas and two rooms, you are able to personally connect with everyone during your stay. Because they care deeply about their environmental impact, Verdad is also eco-conscious and off the grid. The drinking water is carbon filtered and electricity is 100% solar powered.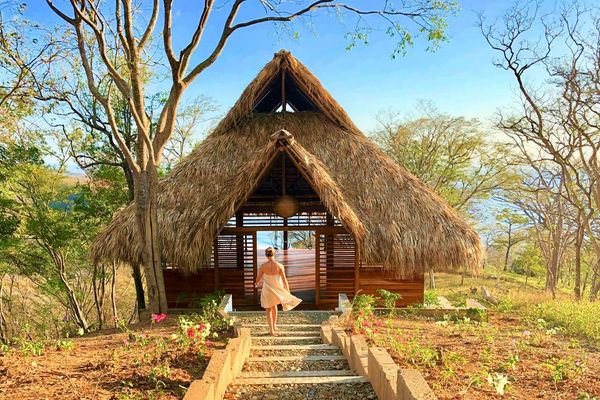 Experience
Seek adventure in catamaran trips, horseback riding and nature trail walks throughout the hillside. Or, simply siesta by the pool which offers a respite with lounge chairs, ample sun and shade, and an honor bar stocked with drinks and snacks. The open-air yoga and functional fitness studio with stunning views of the ocean and surrounding valley is exclusively for the use of guests. Yoga mats, blocks and straps as well as kettlebells, TRX, jump ropes, med balls, Bosu and boxing gloves/pads are available. Professional, individualized fitness or yoga instruction can be arranged during your stay.​ Group yoga classes are offered daily. Boards of all types are available to rent if you are in search of some action on the water. There are also lounge chairs and hammocks to use if wiggling your toes in the sand is more your speed.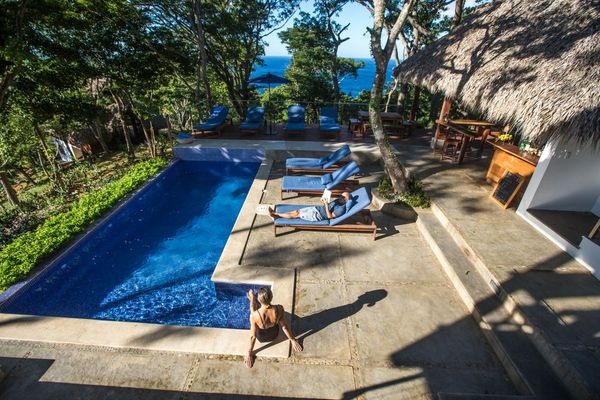 Surf
From small long-boarding waves to fast and barrelling A-frames, surfing at the local breaks is sure to offer surfers of all levels some of the best waves in Central America. Rise early and walk down to the semi-private beach where the break on the north side is a sweet right, semi-point with sandy bottom. You can also paddle or walk one cove over where you'll find a strong left wedge with a sandy bottom. Whether you're an advanced surfer in search of the perfect wave or a beginner looking for a change of scenery the professional surf coaches will always know which local beach has the best break of the day. They all grew up surfing here and have an innate sense of where you'll find the swells that suit you.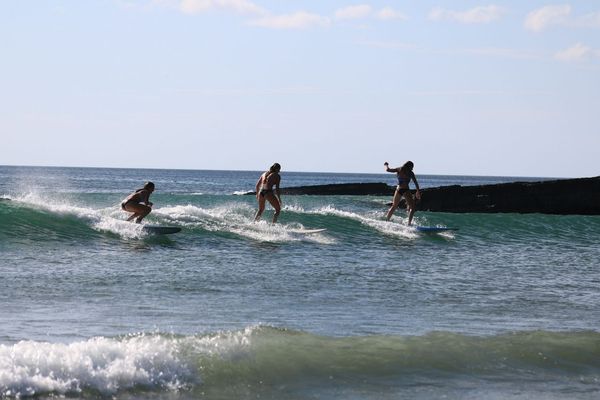 Culinary Highlights
The food philosophy is centered around fueling your body using fresh and local ingredients, much of it grown right here in the garden. The chefs create nutritious delicious ocean- and farm-to-table cuisine that caters to every kind of dietary need. Imagine just caught whole fish and ceviche, freshly picked greens, fruit smoothies, house-made granola and brick-oven pizza made with homemade fresh mozzarella. Meals are served family-style either in the open-air dining area or poolside with fresh local fruit, juices and coffee available throughout the day. And there's nothing more magical than sharing a sunset over tapas and specialty cocktails prepared by our bar staff or from the serve-yourself pool honor bar.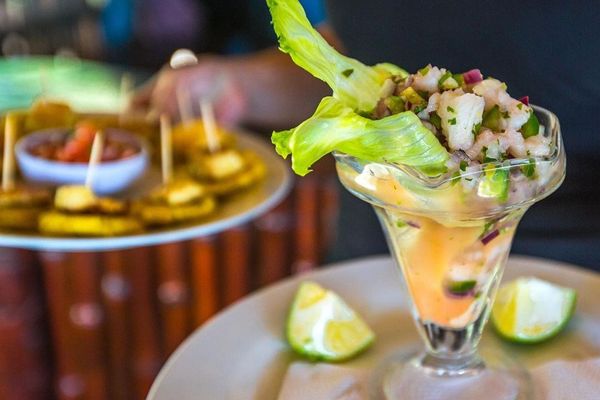 Verdad Nicaragua Beach Hotel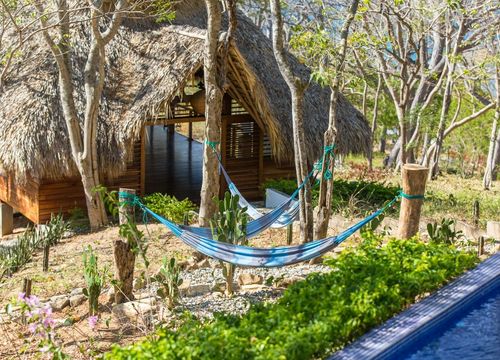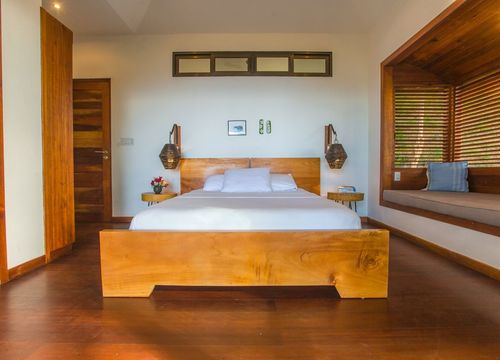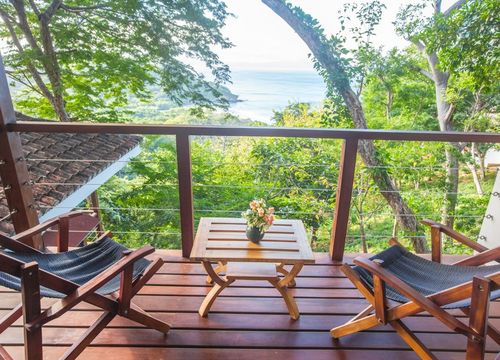 Accommodations
Stay in laid-back luxury in one of the architecturally designed rooms or casitas with gorgeous ocean views. All of the bathrooms have solar-generated hot water showers.
Ocean View Casitas
Each of these four casitas is nestled into the hillside with open views of the Pacific Ocean. They all have a queen-size bed, an indoor daybed large enough for a third guest, a ceiling fan, a private deck and an outdoor shower as well as a full bathroom with an ocean view, gorgeous tiles handmade in Nicaragua and rain showerheads.
Ocean & Valley Casita
This casita is located hillside with both a valley and ocean view. It has a queen-size bed, a ceiling fan, an indoor daybed, full bathroom with and a private deck with daybed, hammock and two chairs. This casita is a little further away from the others so it's perfect for those wanting more privacy.
Ocean View Duplex
Perfect for families, the duplex casita boasts separate entrances. The upper level features a queen bed and a built-in single daybed large enough for a third guest, a ceiling fan and an outdoor shower as well as a full bathroom with an ocean view, gorgeous tiles handmade in Nicaragua and a rain showerhead. The lower level features a double and twin bed, a ceiling fan, outdoor shower and full bathroom with rain showerhead. Both levels of this casita have private decks with expansive views of the Pacific Ocean.
Ocean & Valley Rooms
Both rooms are poolside with a full-size bed and private bathrooms. Each room has a ceiling fan and air conditioning. They overlook the ocean and valley. 
Location
Verdad Nicaragua Beach Hotel is located in San Juan del Sur, Nicaragua.