Skyterra Wellness Retreat

Put Yourself First
Wellness isn't selfish. But sometimes it's easier said than done to hit the reset button and put yourself first. At Skyterra Wellness Retreat, you come first. The all-inclusive fitness resort primarily focuses on weight loss, recreation and adventure, personal enrichment activities, nutrition and long-term wellness results. Spend your days on the trails, on the mat, in the gym, or in stillness. Even better, choose a mix of everything. Follow along with the weekly schedule in the way that feels best for you. The Skyterra experience is intimate. With the small class sizes, you receive individual attention as well as the knowledge to lead a more balanced, mindful and enlightened life well after you leave.
Asheville, NC

Retreat Center

Award-Winning
What We Love
Each of us has different goals and different challenges. That's why we love Skyterra and their tailored program that helps you to jumpstart new habits and develop a healthier lifestyle. Each wellness journey starts off with a health screening to gauge any health concerns and to plan a customized schedule that includes a roster of activities from high- and low-intensity fitness classes, yoga, meditation, water aerobics, stand-up paddleboarding, waterfall hikes and horseback riding to enriching talks, stress management coaching, nutrition and culinary workshops and more. This is the perfect setting to rest, relax and rebuild.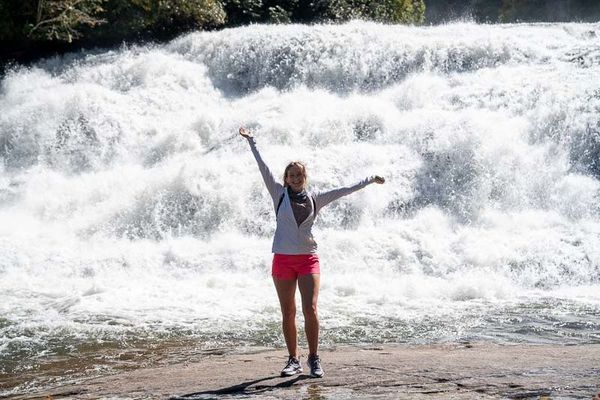 Spa
A connection to nature surrounds your stay at Skyterra. Nestled deep in the Blue Ridge Mountains, you'll be free to unplug and tune out the noise of daily life. Nowhere is that more relevant than in the nature-inspired weight loss spa services where cues are taken from the serenity of nature, whether it's the all-natural ingredients used in the treatments or the song of the birds outside the window. Some of the treatments are offered outdoors so you can feel immersed in the calming environment of the mountain haven.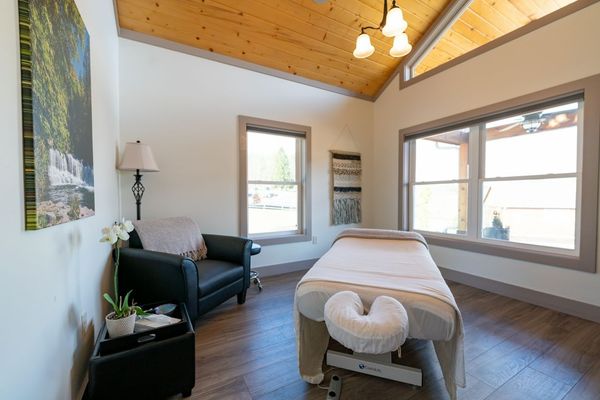 Activities
It's not about how much you exercise, it's about how you move your body. And the expert staff at Skyterra encourages consistent movement. With a strong focus on outdoor fitness and an element of adventure, activities include hiking, biking, yoga, kayaking, paddle boarding, water aerobics, fly fishing, cardio interval, and strength training. In addition to the fitness and movement classes, Skyterra promises to transform your thinking about exercise: You will truly believe that everything counts and that you can exercise less and have a much greater impact on your health and fitness.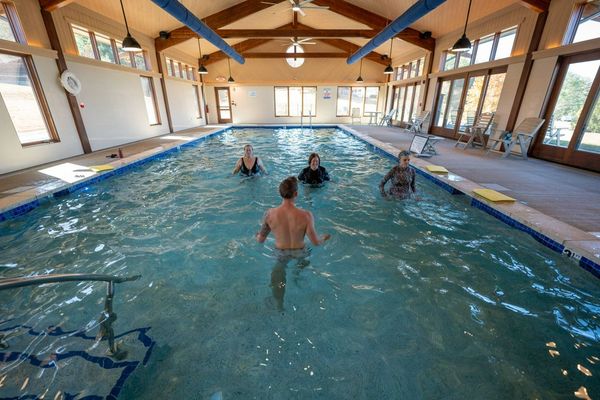 Culinary Highlights
Everyday eating is not a one-size-fits-all. Your culinary experience at Skyterra is designed not only to taste delicious but provide all the energy required to stay active. Three times a day, 365 days a year, the chefs serve wholesome, nutritious meals that are beautiful, delicious and satisfying. The chef-prepared cuisine can be described as New Modern American Fusion with flavor combinations inspired by tastes from around the world. During your stay you'll not only learn how to cook, but you'll also learn how to be a mindful eater. After your stay, you have access to signature recipes and educational videos to continue your nutrition transformation. All dietary needs and requests are accommodated.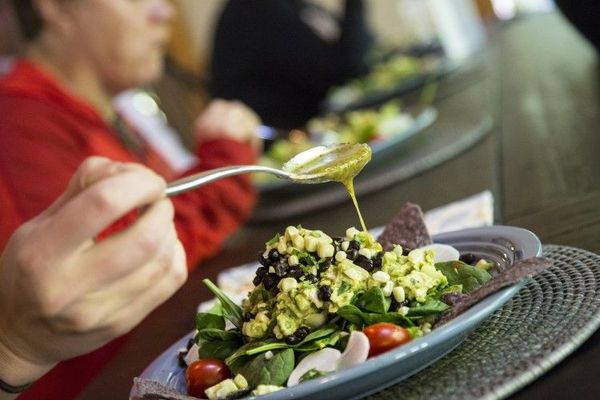 Skyterra Wellness Retreat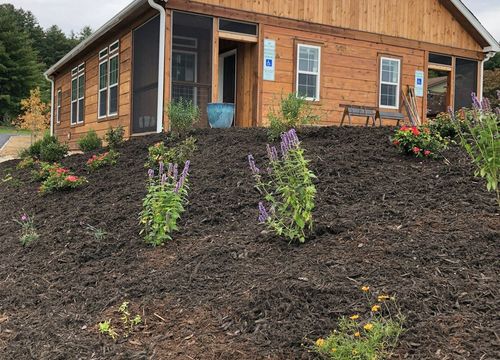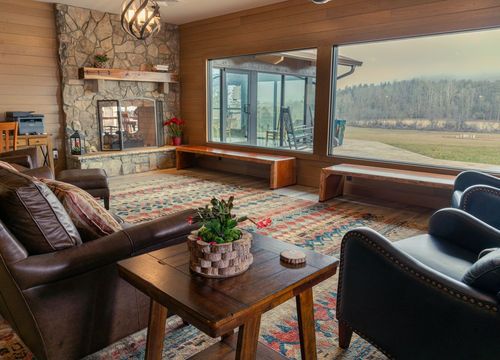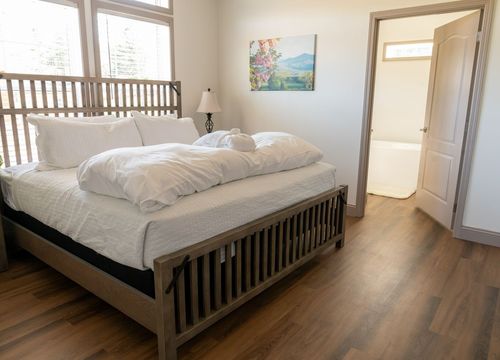 Accommodations
Your private lodge or cottage has a living room, fully equipped kitchen, fireplace, washer/dryer, a beautiful bathroom and a luxuriously comfortable bed for peaceful sleep after a day of adventure. Pet-friendly lodging is available.
Features & Amenities
Your rate includes everything you'll need for your wellness retreat: all meals, private accommodations, airport transportation, Wi-Fi, and access to more than 80 classes, lectures and experiences all designed to give you the reset you deserve. The pillars of the program include:
Self-Care and Stress Management
Fitness and Mobility
Culinary and Nutrition
Yoga and Mindfulness
Recreation and Adventure
Apart from lodging, you will find the gated property extremely alluring. Onsite features include:
Indoor fitness center including a cardio room and gym
Indoor and outdoor yoga spaces
Firepit
On-campus trails
Lecture halls
Kitchen
Teaching kitchen
Dining area
Lounge
Gift shop
Stand-alone spa
Waterfall
Open space and untouched nature
Golf carts for assistance traversing the property
Indoor pool 
Location
Skyterra Wellness Retreat is located near Asheville, North Carolina.