About Palazzo di Varignana
Palazzo di Varignana is where nature, well-being, cuisine and passion come together to give new meaning to the concept of Italian hospitality. The sprawling resort is located in the swanky countryside just outside of Bologna. The property comprises an 18th-century villa, an agricultural estate, seven outdoor swimming pools, a fitness center, a sports field with driving range and breathtaking cypress-filled vistas. The indulgent spa is the real draw here with a variety of innovative treatments and facilities including a traditional Japanese bath.
Bologna, Italy

Luxury Resort
What We Love
At Palazzo di Varignana, a vacation turns into an opportunity to discover new lifestyles for those who want to get (back) in shape, find inner balance, reduce stress and increase energy levels for full harmony between body, mind and soul. And Varsana Spa is the place to find peace and rediscover a profound sense of well-being while experiencing the slow flow of time. The classic program, which is included in your stay, lasts three hours and grants you access to the grotto, the cave, swimming pools with hydro jets, a Finnish sauna, a Mediterranean sauna, a Turkish hammam, sensorial showers, a music therapy pool and a relaxation room with herbal tea corner. For those who want to be immersed in the stunning beauty of the countryside, there are several trails and routes across olive groves and vineyards for both expert and beginner joggers and bikers. 
Palazzo di Varignana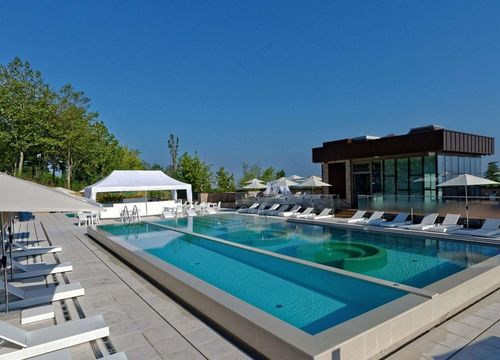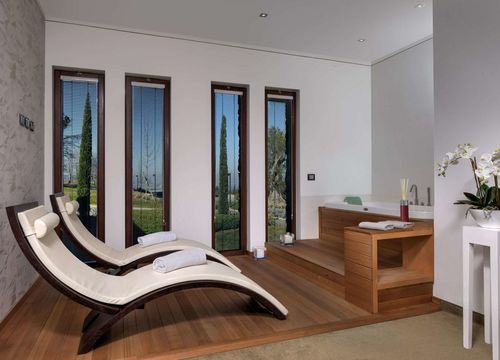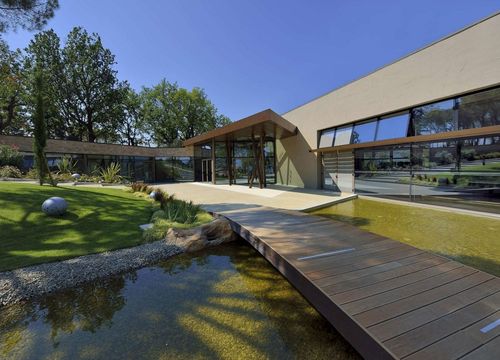 Accommodations
Ideal for a pleasant break from everyday life, the guest rooms and suites offer comfort and privacy in an environment decorated with natural elements and colors that blend in with the surrounding of the countryside. The spacious rooms are graciously styled with floor-to-ceiling windows, opulent bathrooms and crisp white linen.
Features & Amenities
Complimentary Wi-Fi
Air conditioning
Coffee machine
In-room safe
Location
Palazzo di Varignana is located just outside Bologna, Italy.