Sold Out
Women's Only Summer Retreat at Camp Château

Béduer, France

5 nights
---
or talk to Vacayou travel concierge
Who doesn't want to escape to the southwest of France for some much-needed R&R? Now's your chance. You are cordially invited to an all-inclusive summer retreat at Camp Château in the French countryside. This 5-night sleepover is designed for women to rest, relax and rejuvenate. Curate your week anyway you'd like with great food and wine, idyllic strolls through hilltop towns and medieval villages, creative and restorative workshops, and the opportunity to connect with other like-minded women. Do everything or do nothing. It's your choice.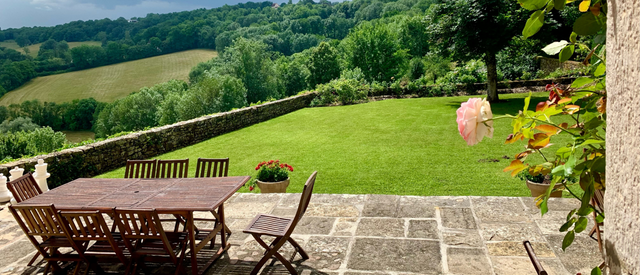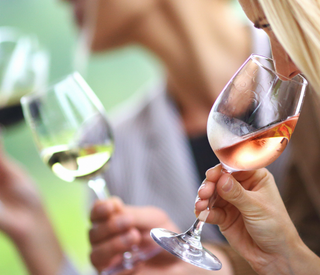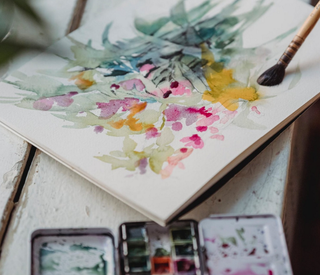 Experience
Picture ancient oak woodlands, peaceful rivers, high medieval settlements and a starry night sky devoid of light pollution. Welcome to Camp Château, an unmatched, relaxing women's only sleep-away camp experience. 
Spend mornings enjoying fun activities, afternoons relaxing by the pool and evenings sipping wine and sharing stories, with women from all walks of life.
Curate your own adventure and select activities that most interest you.
Find new friendships, strengthen existing ones and forge wonderful new memories.
Itinerary
Campers have 4-8 instructed activities to choose from a day. Yoga is offered daily. Self-driven activities (swimming, games, pruning roses, etc.) are available at all times.
DAY 1
REGISTRATION | Check in, get settled, and tour of the grounds
6 pm BUNK MEETING | Meet your counselors and fellow bunkmates — and get into the camp spirit!
7 pm APERITIFS | Head to the Upper Terrace for panoramic views of the region and before dinner cocktails
8 pm DINNER | Enjoy a French country dinner of fresh, regional ingredients by local chefs, served in the Grand Hall
9:30 pm OPENING CEREMONY | Join the Camp Château opening night ceremony under the stars
DAYS 2-5
ELECTIVE DAYS: Pick from options spanning wellness, art, sport, food and drink, self-care, French experience programs, pool or personal time
7 am OPTIONAL SUNRISE YOGA
8-9:30 am BREAKFAST
9:30 am ELECTIVE 1 
11 am ELECTIVE 2 
12:30 pm PICNIC LUNCH | Gather your bunk's lunch picnic basket and blanket (wine included) and lunch wherever you please anywhere on the 20 acres of grounds
2 pm ELECTIVE 3 
3:30 pm GROUP ACTIVITY | Optional camp activities to break the ice, welcome your inner child and get to know your castle mates
7 pm APERITIF | Enjoy before-dinner drinks with live music on the Upper Terrace
8 pm DINNER
9:30 pm EVENING COMMUNITY | Optional nightly activities that build rejuvenation and joy such as meditation, music, movie nights, campfire talks, etc.
DAYS 2-5
EXCURSION DAYS: Excursions are available during the morning and/or afternoon
7 am OPTIONAL SUNRISE YOGA
8 am BREAKFAST
9:30 am MORNING EXCURSION | Try one of the half-day excursions, such as Kayaking down the Célé Lot or horseback riding
OFF-CAMPUS LUNCH | Take your bunk's lunch picnic basket off the grounds or patron a local restaurant (off-campus eateries not included)
2 pm AFTERNOON EXCURSION | Try exploring the local town of Figeac for history tours or shopping at the market
7 pm APERITIF
8 pm DINNER
9:30 pm EVENING COMMUNITY
DAY 6
7 am OPTIONAL SUNRISE YOGA
8 am BREAKFAST
9:30 am ALL-CAMP FAREWELL CEREMONY | Celebrate your fellow campers and show off all the activity badges you've earned
10 am CHECK OUT | It's not goodbye, it's a see-you-next-year
FAQ
Yes! You are in close quarters in the evenings and have 20 acres to roam freely throughout the day. You have two options for your accommodations, which are the same price:
Bunk in the Château
Stay in a twin-sized bed in a spacious six to eight person bunk room with an ensuite bathroom(adorned with Portuguese tile). Guests from multiple parties may stay in the same room based on party size and room availability. Parties of six or eight will be assigned to a private room on a first come first served basis. Campers are not guaranteed the specific room option in the image above, but they are all gorgeous.
Bunk in the Glamping Tent
Craving the sound of nature? Stay in a twin-sized bed in a glamping tent on the meadow, with clean bathroom facilities nearby. All Glamping Tents have access to the pool house bathrooms and showers nearby on the grounds. There are only five glamping tents, so parties hoping to stay together in glamping tents should not exceed more than 10.
For specific diets, please inform ahead of time of your dietary restrictions so that the chefs may find fresh and plentiful options for you throughout your stay or make any necessary adjustments.
All areas on the first floor of the castle are accessible by wheelchair, as well as nearly all parts of the grounds. The second and third floor of the castle are accessible only by stairs. Restrooms and sleeping accommodations are available on the first floor.
The nearest airports to Camp Château are Rodez-Marcillac Airport (1 hour, 64 km) and Toulouse-Blagnac Airport (2 hours, 180 km). From closest to furthest, the nearest train stations to Camp Château are Gare de Figeac (12 minutes, 9.4 km), Gare d'Assier (17 minutes, 17 km), Gare de Capdenac (20 minutes, 18 km) and Gare de Cahors (1 hour, 64 km). Paris is a six-hour drive. Scenic routes are available. Shuttle services are provided for a fee of 20 EUR per person from Rodez Airport, Figeac train station and potentially other locations upon request.
Camp Château is founded by women who support the LGBTQIA+ community and all women (including trans women) ages 21 and older are welcome. Camp instructors and staff may include all genders.
Terms
Book before March 15 to reserve your spot with only a 10% refundable deposit, afterwards the refundable deposit goes up to 30%. Deposit and final payment are fully refundable up to 30 days before arrival. The deposit is paid to reserve your spot. You will then receive an invoice and link for the full payment. This payment is due 90 days before arrival.