Holistic Healing and Well-Being Retreat in Greece

Sometimes our bodies give us signs that it's time for a head-to-toe reset. Energy levels may be low, perhaps digestion is a bit out of whack or maybe you've been carrying the weight of the world on your shoulders and it's starting to manifest in physical ways. Euphoria Retreat is where you come to feel like yourself again. Embark on a journey to harmonize mind, body and spirit in one of the most magnificent landscapes Greece has to offer. Feel nourished by the calm of the forest. Give your undivided attention to your overall well-being cleansing and pampering. With patented assessments and expertly guided nutritional plans, your body's individual needs are catered to with specific healing therapies and spa treatments. Realign with your healthiest, happiest self on this weeklong wellness retreat.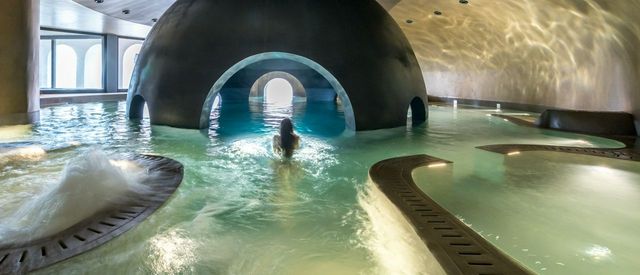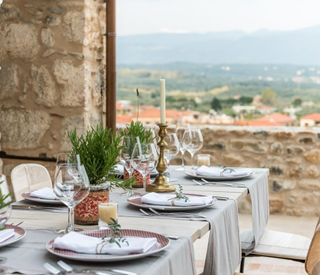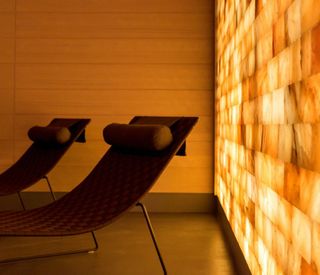 Experience
Take a holistic approach to your overall well-being by emphasizing improved nutrition, natural detoxification and rejuvenating spa healing. Refresh and re-energize in this 5-star sanctuary in southern Greece.
 Regain an overall sense of balance 
Feel completely refreshed from the inside out 
Find inner peace that invites ease and happiness into your world
Become more focused and heighten your sense of inner and outer awareness
Face life's challenges with resilience and renewed perspective
Emit a radiant glow with a clearer complexion and brighter skin
Establish a base for positive long-term change and healthier living
Offers
7-Night Well-Being Program
Vacayou Exclusive
Only available on Vacayou!
The rates displayed are per person in a single room. Double shared rooms available for a lower per guest price.
Package Includes:
Luxurious accommodations for 7 nights in a superior deluxe single room
Daily meals including breakfast, lunch and dinner + smoothies and snacks
1 3GL plus-Lab Test+Assessment (45 min)
1 Respiratory Equilibrium 15' x 11 Urine test/Aminoacids
1 Euphoria Feedback (25 min)
1 Wellness Consultation (30 min)
1 Nutritional Guidance Session (30 min)
1 Euphoria Byzantine Hammam Ritual (60 min)
1 5-Element Balancing (50 min)
1 Chakra Balancing Treatment or Reiki or Reconnective Healing (50 min)
1 Personal Training Session (Yoga) (60 min)
1 Salt Room (20 min)
1 Sanctuary for Busy Minds (50 min)
1 Forest Fit & Energy Walk (50 min)
1 Watsu (50 min)
1 Group Mind Detox or Meditation (45 min)
Scheduled daily Euphoria Wellness Activities & Workshops
Use of Tepidarium and outdoor & indoor Spa relaxation areas
Use of Kneipp Therapy (Water well)
Access to gym, Finnish Sauna, steam bath, California Hot Tub, experience showers and cold ice mist
Transfer round trip between Athens international airport and Euphoria Retreat
Terms
Deposit
25% of the total cost of reservation upon booking. The remaining balance to be paid upon check-in.
Cancellation
For any change or cancellation 7 days prior to the arrival date no fees will be charged. From 6 days until 48 hours prior to your arrival you may reschedule your stay with no penalty fee. The prepaid amount can be used until one year after the original booking. The booking can only be amended once.
For any further change or cancellation outside the 48 hours period prior to your arrival, early departure or in case of no-show, 25% of the total reservation cost will be charged as cancellation fees. Cancellation charges apply to both well-being programs and accommodation bookings. Guests who booked via online travel agents or other third-party travel professionals are advised to contact their booking provider for information on their policies.