Sold Out
Walking Excursion in Cornwall

Cornwall, England

6 nights
---
or talk to Vacayou travel concierge
Enjoy charming stays on the medieval harbor of Padstow and Charlestown's Georgian harbor where you will set out to discover the ancient Celtic kingdom of Cornwall. Allowing ample opportunities to explore the north and south coast, this route begins by crossing the Camel Estuary by ferry and walking toward the spectacular beaches of Polzeath and Daymer Bay, with the opportunity to dine on Rick Stein's famous fresh-caught fish and chips. Next, head toward the cliffs at Stepper Point for panoramic ocean views where Peregrine Falcons are known to nest. After visiting Lanhydrock, Fowey Estuary and Restormel Castle, join the South West Coastal Path and wander around the charming Lost Gardens of Heligan. Enjoy lunch in the harborside village of Mevagissey with a host of wonderful dining options and fish straight from the day's catch.
Basics
Start & Finish: Cornwall
Activity: Walking & Trekking
Group Size: 6–16
Ages: 16+
Tour Length: 6 days
Tour Provider: Exodus Travels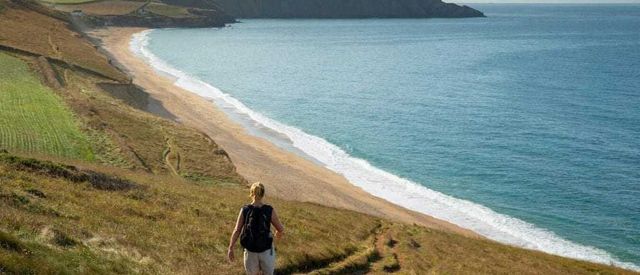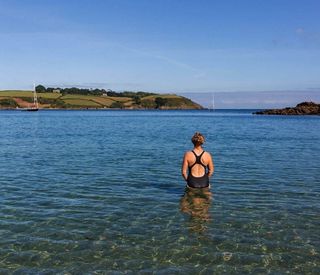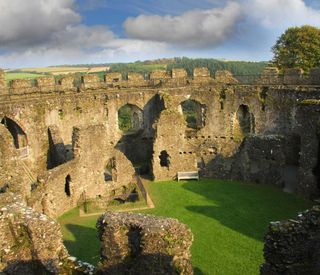 Experience
The best way to appreciate the culture, charm and distinct local flavor of the Cornwall Coast is on a walking tour vacation. The sections of the north and south coast that you will be visiting on this trip are best described as rolling. Paths are typically well maintained though in some places rough underfoot, ideal for walkers wanting to go at their own pace. 
Visit England's largest national park and World Heritage Site
Explore beaches, estuaries, picturesque seaside towns and villages, castles and gardens
Trek to the summit of Scafell Pike, England's highest peak
Itinerary
Become an early tourist in Padstow! Still, a working harbor town, Padstow in the North Cornwall port has seen its popularity surge among walkers and foodies in recent years.
We set out from Padstow by catching the foot ferry across the Camel Estuary to the small seaside village of Rock. Our route takes us slightly inland to the idyllic beaches of Polzeath and Daymer Bay and then up to Pentire Head. After lunch we walk past St Enodoc Church and along the dunes, returning to Padstow by foot ferry in the late afternoon. Dinner offers a chance to try Rick Stein's famous fresh caught Fish and Chips or one of the many restaurant choices in town before returning to our townhouse hotel for the evening.
Meals included: Breakfast
Distance covered: 16 km / 10 miles
Total ascent (m): 330
Activity (hours): 4-5
Walking from your hotel out of town and along the coastal path, our route leads along the cliffs at Stepper Point, past the observatory with panoramic views of ocean, town and estuary. Keep an eye out for Peregrine Falcons, the fastest birds in the world, known to fly and nest in this area, as you traverse the coast and beaches toward lunch in Trevone or Harlyn Bay or even Constantine Bay depending on our progress. Catching the bus back across the headland in the afternoon provides a leisurely end to a day to remember on the North Cornish coast.
Meals included: Breakfast
Distance covered: 16 km / 10 miles
Total ascent (m): 330
Activity (hours): 4-5
We transfer to Lanhydrock Gardens to start walking down the Fowey Estuary. From the gardens, which are well worth an exploration, we walk toward the coast passing the picture-perfect Restormel Castle and onto the lovely town of Lostwithiel for lunch. In the afternoon we join the Saint's Way through the lovely village of Golant and onto Fowey and the South Cornish coast. At the end of the walk, we transfer to our new hotel in Charlestown.
Meals included: Breakfast
Distance covered: 15 km / 9 miles
Total ascent (m): 500
Activity (hours): 5
In the morning we walk directly from our hotel southward along the South West Coastal Path toward the wonderful town of Mevagissey. On the way we veer from the path to visit the wonderful Lost Gardens of Heligan (found in 1991 after 70 years of neglect and restored to former glory. We then head into Mevagissey for lunch and enjoy fresh seafood caught that morning. Please note there is an entrance fee.
Meals included: Breakfast
Distance covered: 7 km / 11 miles
Total ascent (m): 530
Activity (hours): 6
We again walk out from the hotel, eastwards along the coastal path past Carlyon Bay and onto lunch in the seaside town of Par. The Wonderful Polkerris beach is our next destination in the afternoon before we head into Fowey for afternoon tea in advance of our last night together.
Meals included: Breakfast
Distance covered: 16 km / 10 miles
Activity (hours): 4
Our exploration of Cornwall ends here, in Charlestown. Enjoy a farewell breakfast before departing.  
Meals included: Breakfast
FAQ
The group size is normally 5 to 16, plus a leader. The minimum age is 16 years.

These will be moderate walks at a leisurely pace on rolling terrain so a good level of fitness is recommended, however, regular walkers will not find this itinerary challenging. Each day features up to 5 hours of walking with visits to places of interest. Unsurprisingly for this portion of Cornwall there will be some ascent each day. You will not need to carry all your luggage with you. Our support vehicle will transfer it on day 4 from Padstow to Charlestown.
As we are in a coastal area there will always be a degree of wind. Rain can come at any time of year however typically the temperatures rise from around 54 degrees in April to the high 60s or above in early September. Like much of the UK there have been hotter spells in recent years. Equally the odd bout of unpredictable weather can still occur.
Small daypack (for water bottle, camera, etc.)
Refillable water bottle
Lightweight waterproof jacket and wind stopper
Walking boots or trekking shoes with good grip
Airfare
Travel insurance (mandatory)
Single supplement
Visas and vaccinations
Any entrance fees
Terms
This tour is organized and operated by Exodus Travels.
Deposit Policy
When you make your booking you must pay a deposit of at least 25% per person of your selected travel arrangements (minimum US$500 per person or equivalent).
Cancellation Policy
More than 42 days: No cancellation fee and deposit can be transferred to a new booking departing within 2 years of date of travel of original booking. Any remaining balance will be refunded.
Between 41 and 21 days (inclusive): No cancellation fee and balance and deposit can be transferred to a new booking departing within 2 years of date of travel of original booking.
Between 20 and 15 days (inclusive)-fee is 80% of the holiday cost. 14 days or less (or failure to join the holiday)  (inclusive)-fee is 100% of the holiday cost.
Single Supplement Policy
Where a single supplement is available, paying for a single will only guarantee a room for single use. It does not necessarily mean a twin or double room will be provided for sole occupancy.
Please note that a member of the group may be allocated a single room by default if the make-up of the group means there isn't anyone for them to share with. Paying the supplement in advance is the only way to guarantee a single room.
Single supplements cannot be refunded retrospectively.
Single supplement from $856.00 USD
Miscellaneous 
You must be fully insured against medical and personal accident risks (to include repatriation costs and air ambulance or helicopter rescue services where appropriate). On arrival at the destination for your trip, you will be asked to present details to your leader or local representative of your policy.
Throughout the week we have little need of transfers, however when required we use a private minibus or make use of local buses, a practical and cost-effective way of reaching start points or returning from the end of our walk walks.
No vaccinations are currently obligatory but this is subject to change.
COVID-19 Refund Commitment
You will get a refund if you have to cancel your trip due to COVID-19.You must contact your travel insurance provider in the first instance to ascertain if they offer cover for COVID-19 related reasons, and if your circumstances qualify for a claim to be made with them.
For the purposes of these terms a "COVID-19 reason" is either a confirmed diagnosis of COVID-19 within 21 days prior to departure or an order, via your government's track & trace team, to self-isolate due to contact with a person who has, or may have, COVID-19, or your government has changed its advice against travel within 21 days prior to departure.
You must notify us of your need to cancel for a COVID-19 reason as early as possible (and at the latest 24 hours before your scheduled departure), and must provide us with appropriate written official evidence of the COVID-19 reason. Please note that evidence must be provided so if you have what you believe to be COVID-19 symptoms, you must arrange and take a test as soon as possible. In the event that there is insufficient time to take a test before your departure on holiday, please call us by telephone or contact us by e-mail as soon as you can so that we can discuss your options with you. Failure to notify us at the time of the covid-19 reason may result in a refusal to the refund.
We have the right to refuse to allow you to cancel and receive a cash refund where we are not reasonably satisfied that you are canceling for a COVID-19 reason. In such circumstances, normal cancellation terms will apply.
Your COVID-19 reason must prevent you from safely joining your scheduled departure and will take into account the current applicable local government and/or destination government coronavirus guidance.
 Acknowledgment of Risk
You understand and acknowledge that your travel in connection with and participation in your trip may involve risk and potential exposure to injury, including emotional injury, injury to person or property and death. You also realize and acknowledge that risk and dangers may be caused by the negligence, fault or wrongdoing of the owners, directors, employees, contractors, subcontractors, officers or agents of Vacayou and Exodus or of other trip participants, contractors and/or subcontractors to Vacayou and Exodus. You also recognize and acknowledge that risk and dangers may arise from foreseeable and unforeseeable causes. You fully understand and acknowledge that the aforementioned risks, dangers and hazards are a potential in connection with your travel and recreational activities which may take place during your trip. In consideration of the services and arrangements provided by Vacayou and Exodus, you, for yourself and for your heirs, personal representatives or assigns, do hereby release, waive, discharge, hold harmless and agree to indemnify Vacayou and Exodus, and their owners, officers, directors, agents, employees, contractors, subcontractors and affiliates from any and all claims, actions, or losses for bodily injury, emotional injury or distress, property damage, wrongful death, loss of services, lost profits, consequential, exemplary, indirect or punitive damages or otherwise which may arise out of or occur during your travel in connection with the scheduled travel package and any activities conducted in conjunction therewith. YOU SPECIFICALLY UNDERSTAND AND AGREE THAT YOU ARE RELEASING, DISCHARGING AND WAIVING ANY CLAIMS OR ACTIONS THAT YOU MAY HAVE PRESENTLY OR IN THE FUTURE FOR THE NEGLIGENT ACTS, OMISSIONS OR CONDUCT OF THE OWNERS, DIRECTORS, OFFICERS, EMPLOYEES, CONTRACTORS, SUBCONTRACTORS, AGENTS OR AFFILIATES OF Vacayou AND Exodus.
Additional terms must be agreed upon payment.