Sold Out
Walk the Cinque Terre & Tuscany

Italy

8 nights
---
or talk to Vacayou travel concierge
Imagine hiking along the coastline of the fab five villages that comprise Cinque Terre and walking past vineyards through classic Tuscan countryside and charming towns. Designated a UNESCO World Heritage site, Italy's Cinque Terre is best known for its cascading colorful hamlets by the sea as well as its hiking trails and terraced vineyards that connect the cliffs and the communities. The Tuscany region is overflowing with iconic villages, castles and pastoral rural landscape. This epic 9-day hike-walk hosted by Italyscape places you in the Italy of your dreams.
The Basics
Start and Finish: Florence, Italy
Minimum Age: 15 years
Tour Length: 8 nights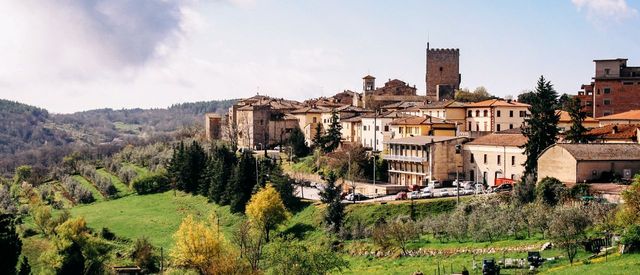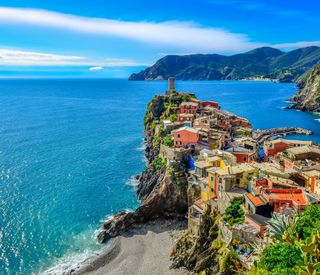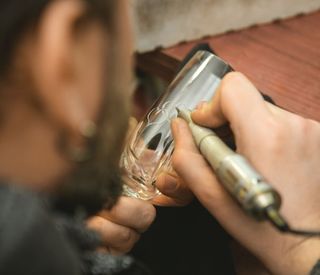 Experience
This 9-day hiking and walking tour winds you through the Italian Riveria and past terraced vineyards and charming towns and villages in Cinque Terre and Tuscany. 
Enjoy a guided itinerary complete with delicious Italian food and hospitality
Indulge in Italian culture and history with visits to architectural treasures and landmarks 
Sample the best of Italian food including local wines and cheeses
Visit a glass and crystal workshop and meet with an artisan 
Explore vineyards, pastoral landscapes and maze-like streets by foot or by bike
*A member of the Italyscape ground team will be available to help you with 24/7 support as well as assist you with anything else that arises including restaurant reservations and additional experiences and excursions.
Itinerary
Upon arrival at Florence Airport (FLR), you will be greeted by a driver and head to the vineyard-laced hills of Chianti to your charming hotel in Radda in Chianti's historic center. After check-in, meet your hiking guide for your first hike through the gentle hills and vineyards to Castellina in Chianti. On your way, stop at a panoramic spot for a welcome drink with Chianti wine and local cheese. Drive back to Radda.
Overnight: Palazzo Leopoldo Dimora Storica & Spa - Radda in Chianti
Radda in Chianti-Castellina in Chianti hike: 4 miles / 3 hours
Walk from your palazzo through vineyards and olive groves to the renowned Badia a Coltibuono winery and fortified former abbey for a wine tasting and lunch. Continue to Gaiole in Chianti, enjoying the pristine nature and the beautiful flora with its species ranging from oak woods to spruce.
Overnight: Palazzo Leopoldo Dimora Storica & Spa - Radda in Chianti
Radda in Chianti-Badi a Coltibuono-Gaiole in Chianti hike: 8 miles / 6 hours
Spend the morning exploring the enchanting town of Siena, once a historic rival to Florence and now graced with winding red-brick lanes, Gothic churches and elegant palaces. Learn about the city's competitive contrade, or districts, and have lunch on your own at the great central square, Il Campo. Continue on to Colle di Val d'Elsa, where crystal and glassware have been produced since the 17th century. Meet a local artisan and proceed to your accommodation.
Overnight: Palazzo Pacini - Colle di Val d'Elsa
Surroundings of Siena-Siena city center hike: 5 miles / 3 hours
Begin the day in San Gimignano, one of Tuscany's most beautiful hill towns and a UNESCO World Heritage site. Of the 72 medieval towers that once soared above the rooftops, 14 towers remain. Explore the city's maze-like streets and fresco-adorned Duomo or climb one of the towers. A short drive takes us to Campiglia dei Foci, from where a scenic walk brings us alongside the Via Francigena through the striking Abbeys of Strove and Isola before reaching Monteriggioni, with its unmistakable crown of towers. Enjoy a picnic lunch during the excursion.
Overnight: Palazzo Pacini - Colle di Val d'Elsa
Campiglia dei Foci-Monteriggioni hike: 12 miles / 8 hours
At the Tuscan town of Lucca, enjoy a bicycle ride along unique medieval walls to explore its historical and artistic treasures. Explore with a local guide the striking Cathedral as well as the hidden gem of Palazzo Pfanner, before proceeding to the seaside town of Sestri Levante, your launching point for exploring the Riviera di Levante. Unwind with a seafood dinner by the waterfront.
Overnight: Hotel Miramare & Spa - Sestri Levante
Bike ride in Lucca: 4 miles / 2 hours
Hike the Ligurian coast toward Moneglia. The itinerary winds through Liguria with unforgettable scents and colors and remarkable testimonies of peasant culture. The flora is characterized by forests of holm oak, centenary specimens of cork, Mediterranean scrub, carefully cultivated bands and stunning maritime pines. The views are striking and span from the coasts of Tuscany to the French Riviera. Enjoy a picnic lunch during the excursion.
Overnight: Hotel Miramare & Spa - Sestri Levante
Hike: 10 miles / 7 hours
Take a short train ride to Monterosso al Mare, one of the five villages that make up the Cinque Terre, or "five lands." Clinging to cliffs above the Mediterranean, these hamlets dazzle with clusters of pastel-hued homes overlooking harbors dotted with fishing skiffs. Depending on trail conditions, hike along the trail that links the neighboring villages of Vernazza, Corniglia, Manarola and Riomaggiore. Take in the amazing scenery of steep hillsides past terraced vineyards and olive groves, with stunning views of the coast.
Overnight: Hotel Miramare & Spa - Sestri Levante
Hike: 6 miles / 5 hours
After breakfast, return to Tuscany and drive to the hilltop town of San Casciano, near Florence. Set out on your hike past olive orchards and vineyards to the 15th-century home of a local Tuscan family. Here, enjoy olive oil tasting and a hearty country lunch. In the afternoon, explore the city center of Florence on an urban hike with an art historian. Get an in-depth look at Florence's Palazzo Vecchio.
Overnight: Gallery Hotel Art - Florence
San Casciano-home of a local Tuscan family hike: 1 mile / 30 minutes
Florence urban hike: 2 miles / 2+ hours
FAQ
The package does not include:
Meals, drinks and everything else not mentioned under inclusions
Tips for local guides, hotel staff, waiters, servers and local drivers for all included excursions, activities and meals
Concierge
One Italyscape team member will be available prior, during and before each specific trip.
Restaurant reservation center
Your designated Italyscape concierge can suggest restaurants, make all restaurant reservations and book the best tables.
Emergency 24/7 hotline
There is a traveler dedicated phone line available 24/7 that can be used at any time for any kind of support during the trip. 
Flexible plan
On request, you may be able to add extra experiences and excursions even during the trip. Your concierge is also able to change excursions in real-time in case there is a need.
Extras
Water is provided at all times during the transfers and all hotels include porterage service. 
Terms
Payments
No deposit
Balance 100% 30 days prior to arrival
Cancellations
50% fee from 29 to 15 days prior to arrival
75% fee from 14 to 8 days prior to arrival
100% fee from 7 days prior to arrival