All-Inclusive Transformational Wellness Retreat in Puerto Rico

Let the spiritual growth begin at Casa Alternavida where the healing rainforest, the beach and nature's most wondrous elements set the stage for a wellness transformation like no other. This customized wellness retreat in Rio Grande, Puerto Rico, helps you re-discover your connection to your whole self and to nature. Enjoy holistic healing methods, adventure in the jungle and relax with a unique group of like-minded people. Your retreat guides will help you connect to your subconscious and your higher self, all in a safe environment. This is the ideal experience for the curious and eco-conscious traveler looking to experience wellness beyond the surface.  
About Casa Alternavida
Casa Alternavida is a boutique wellness retreat center for individuals, couples and corporate groups. The coaches specialize in rapid transformation by teaching mindset shift tools that help unravel unconscious commitments holding people back from the ease and flow in their life. It is also the home of the founder, Yancy Wright, who specializes in corporate team-building as a credentialed transformation and leadership coach. 
Casa Alternavida focuses on operating in harmony with nature and takes care of the natural surroundings and contributes to the well-being and health of local communities. From composting food waste, minimizing water use, and planting lots of edible plants and fruit bearing trees, the Casa Alternavida team enjoys communing with the land.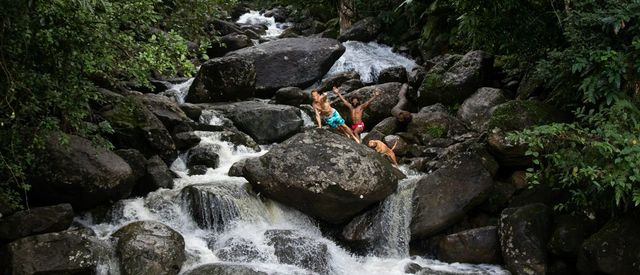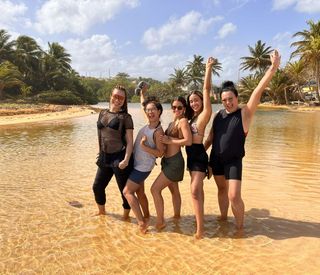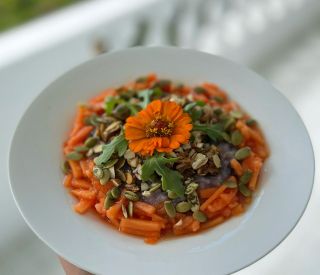 Experience
Learn essential life skills to access higher levels of creative flow and joy instead of being burdened by stress, overwhelm and anxiety. Re-connect with abundant wisdom found in nature, yourself and others. 
Enjoy an all-inclusive stay with chef-prepared organic meals 
Discover an eco-conscious and sustainable retreat that brings nature, community and wellness together
Experience an intimate and serene retreat right next to the rainforest in Rio Grande, Puerto Rico
Spend time at the beach and venture into the rainforest to nurture your connection to nature
Access additional experiences such as a rooftop cacao ceremony, breathwork sessions, fire ceremony and massage
Tap into the wisdom of a wide variety of practitioners and coaches  
Offers
3-Night All-Inclusive Transformational Wellness Retreat
The price displayed is per person for a 3-night stay. Taxes and fees are included. You can add more nights during your booking for a longer retreat experience.
Package Includes:
Pre-arrival assessment (online)
3 nights accommodation*
3 organic, farm-to-table meals per day
Juices, tea, coffee, filtered water and snacks
Guided daily nature adventure in the rainforest or at the beach (3h)
Morning movement classes daily overlooking rainforest (1h)
OPTIONAL ADD-ON: private coaching, massage, cacao ceremony, fire ceremony, breathwork session, meditation, coaching, etc.
*Guest room options: Humble Bee (full) | Sleepy Serpent (full) | Hermit Crab (queen) | Creative Coqui (2 twin)
NOTE: airfare and transportation to Casa Alternavida is not included. Transport from the airport can be purchased for $90 each way.
Terms
Booking Policy
Credit card processing fees are non-refundable and are typically between 3-4% of the total booking cost. 
Cancellation Policy
If you need to cancel your reservation within 45 days of the scheduled retreat date, you will forfeit $500, unless we can fill your spot with another client or move it to another date. Cancellations made within 10 days of the retreat date are subject to a cancellation fee in the amount of 50% of the retreat cost. A cancellation made with less than 48 hours' notice will forfeit 80% of the retreat cost. Those fees are entirely non-refundable but may be transferable to another date or person. We do not offer credit for arriving late or leaving early.
Casa Alternavida is NOT responsible for your expenses incurred in preparation for any canceled retreat, such as airline tickets, loss of work, and/or other costs associated with preparing for your trip. There is no exception to the cancelation policy including flight cancellations or delays. If for any reason Casa Alternavida must cancel a retreat (COVID, Natural disaster, etc.), there will be a 100% refund on all funds received to date. Thank you for understanding and respecting the cancellation policy. 
Nature Experience
Casa Alternavida is a retreat house next to the national rainforest, as a result, you may encounter one of many creatures that also live on the land. We have taken several measures to limit them from coming into the house and they do periodically show up. We can assist you in quickly removing them and will share the meaning of their presence should you be interested. We do not spray harmful chemicals, we use essential oils. Agreeing to a stay with us acknowledges that you may be graced with some nature spirits while here.
No ​Children Policy
We love kids of all ages and unfortunately due to the nature of the personal growth experiences of our guests we want to ensure peace and quiet for the guests. An exception to this is if you rent the whole facility, noting it is not designed for the safety of young kids.
​No Smoking or Alcohol Policy
Anywhere on the property at any time. We are a wellness retreat facility and we want to respect the guest experience by creating safe unaltered interactions between participants.
​No Pets Policy
We love animals but please do not bring your animals, we already have (1) well-trained cat and dog that live on the property and we want to minimize disturbances. Thank you for your understanding.
Accessibility Statement
​Casa Alternavida strives to ensure that its services are accessible to people with disabilities. Casa Alternavida has invested a significant amount of resources to help ensure that its facilities are accessible for people with disabilities, with the strong belief that every person has the right to live with dignity, equality, comfort and independence.