Sold Out
Egypt Calling: The Atlantis Call & Recall Retreats

Egypt

6, 11 nights
---
or talk to Vacayou travel concierge
Take a deep dive and embark on a life-changing journey that criss-crosses Egypt. Start your transformation on the 7-day "The Atlantis Call" retreat in Dahab, followed by the optional 5-day "The Atlantis Recall" retreat exploring some of the natural and mystical wonders that Egypt has to offer. Both all-inclusive retreats are a unique opportunity to discover your inner wisdom through the power of water.  
About the Retreats
With its beautiful diving sites and secret reefs, epic wind conditions and easily-accessible deep water, Dahab is one of Egypt's best-kept secrets. The energy and awe-inspiring scenery hold a magical space for healers, artists, digital nomads and truth seekers of all ages and nationalities to connect with themselves, to find soul-soothing relaxation and clarity of life's purpose. 
The main venue of The Atlantis Call retreat is Wind Farm, an eco-friendly beachfront villa located in the Dahab lagoon area with seven rooms, six glamping tents, a yoga deck, garden and private beach. Shared lounges and massage rooms are available.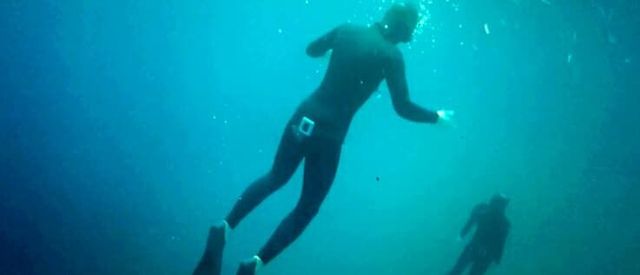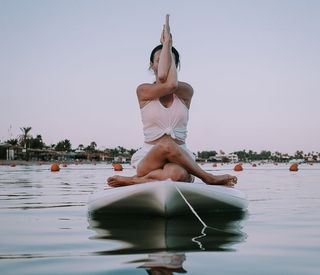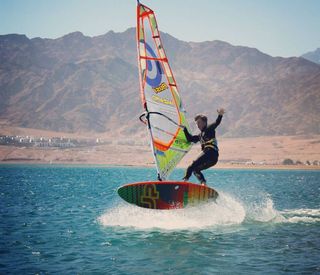 Experience
Seek adventure where others only dream on this exclusive 7-day or 12-day all-inclusive retreat. Book The Atlantis Call for 6 nights or book both The Atlantis Call and The Atlantis Recall retreat for a total of 11 nights. 
Discover transformation like no other through a unique concept of water sports intertwined with body, mind and soul activities
Get in touch with your deepest fears and strongest growth opportunities by the waves and winds of the Red Sea
Create a new authentic self through underwater dance/photography, ecstatic dance and applied arts 
Formulate your deepest inner journey through yoga, breathwork, meditation, somatic therapy and more
20% of all profits are donated to local non-profit organizations cleaning the Nile and the Red Sea
FAQ
This is not a luxury retreat, however, it is high quality in terms of program and services offered. Our intention is to hold space for you and enable you to flow into the joy of life whilst respecting your holistic health.
You are free to do whatever you like as we believe in and encourage freedom of choice. Although the activities are not mandatory we encourage you to attend the daily sharing sessions in the evening to integrate what you learnt during the day. This retreat is about exploring yourself by diving deep into the water.
The retreat is limited to 25 guests. The goal is to get to know each other and spend a beautiful time together.
We encourage everyone to respect the local Islamic traditions and not to wear super revealing clothes. This is particularly the case for Cairo and the trip to the pyramids. Dahab is a beach town that welcomes tourists year-round. We will be wearing mostly beach clothes during our stay there.
Wake up to the sounds of the crashing waves in a beautiful eco-lodge on the beach of Dahab overlooking the gulf of Aqaba.
Sample itinerary:
7:00 am Morning yoga, meditation, breathwork 
8:00 am Healthy breakfast 
9:00 am - noon Water activity* (choice of eight categories)  
1:00 pm Healthy lunch & free time  
3:30 pm Group activities and private sessions of body, mind & soul activities 
6:00 pm Healthy dinner 
7:00 pm Sharing circle with somatic therapist 
8:00 pm Evening activity* (ocean sound healing, ice bath, desert night, ecstatic dance)
* All activities are optional
Most European tourists will receive a free visa on arrival at the airport of entry. The Sinai visa is valid for 14 days. For additional information please get in touch with your local embassy or the Oceanic Ventures team.
The nearest big city is Sharm El Sheikh, a resort city with an international airport for arrival. It's a one hour drive to Dahab. We will organize your airport transfer.
Dahab has modern and private healthcare facilities. A doctor specialized in diving will be available 24/7 for consultations in Dahab. Healthcare services and medications are relatively low cost compared to Europe and the U.S., however we encourage you to book an international health insurance.
Terms
Deposit Policy
To confirm your place, a deposit of $550 must be made upon booking. If a booking is made less than 30 days in advance of the start of the retreat, the whole amount is required to confirm a place.
In order to take advantage of the early bird discount, the balance of the retreat package price must be paid no later than 30 days prior to the retreat start date If the full amount of the retreat package price is not paid at least 30 days prior to the retreat start date, the place will be released and resold and the deposit will be forfeited.
Any bank fees incurred through transferring funds are the responsibility of the guest.
Cancellation Policy
To join the retreat, all guests must obtain travel insurance that covers the individual for all medical treatment while travelling abroad; along with a trip cancellation insurance which covers the individual or company, in this case Oceanic Ventures UG, if a retreat is cancelled by either party. Proof of insurance will be required prior to participation, as will a signed copy of the liability waiver form.
If Oceanic Ventures UG cancels a retreat, the net total of money paid for the retreat package will be refunded. Oceanic Ventures UG is not responsible for expenses incurred in preparation for any cancelled trips, such as airline tickets, or for costs incurred due to travel delays, flight cancellation or illness.
Oceanic Ventures UG offers no cash, cheque or credit card refunds for cancellation or any change to booking by a guest for any reason, including injury, personal emergencies and political actions: our cancellation policy will apply and no exceptions will be entertained.
For any postponement of a retreat or change of booking to an alternative date, the cancellation policy is as follows:
If a guest cancels 90-30 days prior to the first day of the retreat, the deposit 500€ is forfeited.
If a guest cancels between 15-29 days of the first day of their retreat 50% is transferred and 50% is forfeited.
If a guest cancels within 14 days from the first day of the retreat, the full payment of their retreat is forfeited.
All cancellations must be received in writing via email. Oceanic Ventures UG does not offer discounts, refunds or credits for arriving late, leaving early or missing any of the activities/ meals while on the retreat.
Miscellaneous Terms & Conditions
Guests must be at least 18 years of age to attend our retreats. Guests under this age may be allowed to attend the retreat provided they are accompanied by a guardian aged 18 years or older and this has been granted by management.
An Oceanic Ventures UG retreat reservation is fully transferable to another person over the age of 18, for the same date and package. The balance of the retreat package is due 30 days prior to the retreat starting. To completely secure a spot on this retreat, this must be paid. Reminder emails will be sent to fully inform you of this prior to this happening.
Terms & Conditions of booking a retreat can change at any time without notice. The current terms & conditions are always applicable.
The schedule and included activities/meals can change at any time without notice. The current program, as listed on the website, at the time of each retreat is always applicable.