Sold Out
Honor's Haven Retreat
Self-Renewal Detox of Mind, Body and Spirit

We're sorry, but this package is not currently available. Please see the Honor's Haven Retreat page for other package offers.
Discover holistic ways to improve your health with Self-Renewal Detox Retreat at Honor's Haven Retreat. Participants of this retreat will be empowered, inspired to consciously create the lifestyle they've always wanted, and experience a deep physical and emotional transformation.
Through mindfulness training from physical and spiritual practices such as yoga, qigong, nature meditation, to healthy eating practices and a liver cleanse, you will gain a brilliant lightness, vitality and passion for your future holistic lifestyle. In this program, you will receive a naturopathic doctor's guidance on balanced nutrition, healthful resources and holistic ways to improve your health.
Additionally, you'll get daily herbal supplements, probiotics and smoothies, fresh and local organic produce, physical and energetic evaluations during the sessions, healthy lifestyle guidelines and life coaching as well as group sessions designed to share your experience and receive support. Cleanse your body of toxins, awaken your natural healing power and gain enhanced self-awareness.
Program Benefits
Elimination of excess toxins and weight loss
Enhanced mental clarity
Relief from pain
Restful sleep and improved energy
Decreased physical aging signs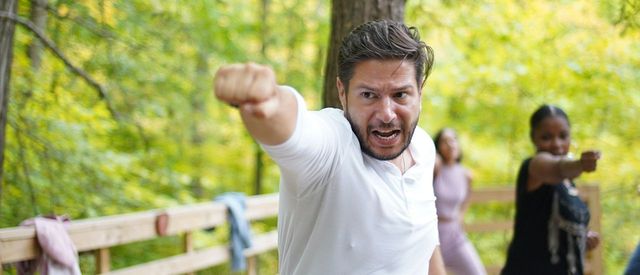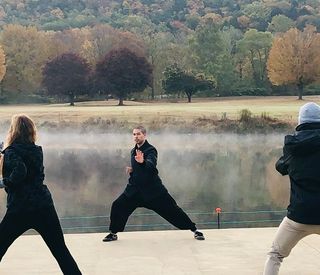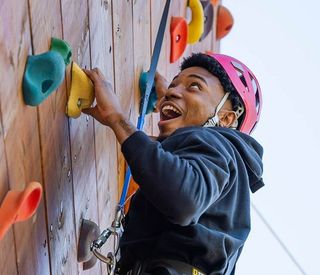 Experience
From simple fun to a transformational breakthrough, Honor's Haven offers a wide range of retreat and getaway experiences for all seasons, indoors and outdoors.
Personal wellness, family fun and team bonding to become your best self
Programs and services for holistic wellness, mindful reflection, outdoor challenges and high-power team building
Retreat and getaway experiences for all seasons, indoors and outdoors
Newly developed outdoor challenge activity facilities, food forest, and eco healing park
Recreational activities, educational workshops and entertainment
Itinerary
4:30 - 6:00 pm: Program Overview
7:30 - 9:00 pm: Introduction to Detox
8:00 - 9:00 am: Having Smoothies
9:20 - 10:20 pm: Wellness Class
10:30 - 12:00 pm: Physical Detox
12:00 - 1:00 pm: Lunch - Mindful Eating
1:30 - 3:00 pm: Nature Walk & Meditation
4:00 - 6:00 pm: Liver Cleansing Why & How Workshop
6:00 - 7:00 pm: No Meal, Break
7:00 - 8:00 pm: Preparation Exercise
8:00 - 10:00 pm: Liver Cleanse
6:30 - 11:00 am: Liver Cleanse
12:00 - 1:00 pm: Having Smoothies & Fruit
2:00 - 3:30 pm: Nature Walk
4:00 - 6:00 pm: Breathing Workshop
6:00 - 7:00 pm: Having Soup
7:30 - 9:00 pm: Energy Detox
8:00 - 9:00 am: Having Smoothies
9:20 - 10:20 am: Wellness Class
10:30 - 12:00 pm: How to Manage My Daily Life & Wrap Up
Honor's Haven Retreat
Read more about Honor's Haven Retreat
Relax. Refresh. Reconnect. Reimagine. All this and more at Honor's Haven Retreat in the rolling hills of the Catskills, New York.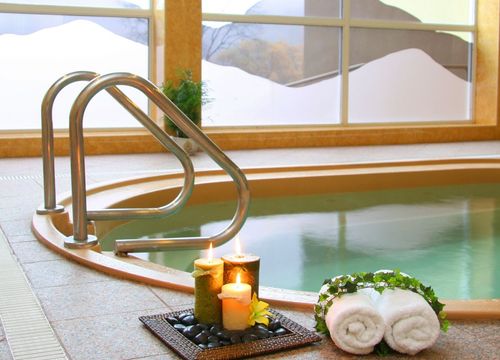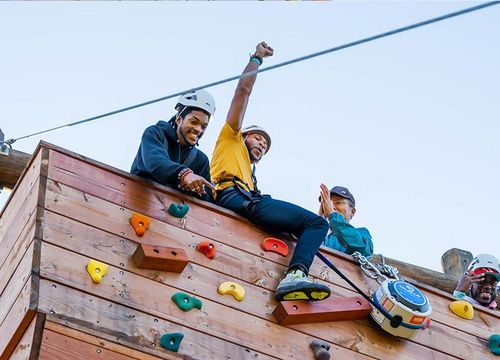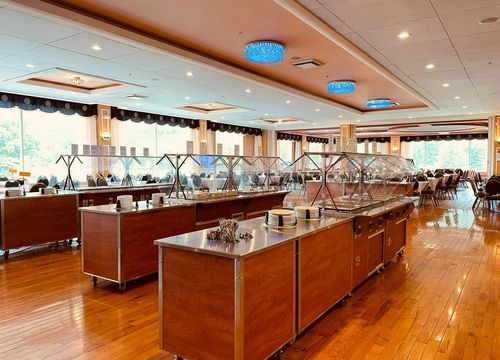 Accommodations
At Honor's Haven, relax and unwind in a room with exceptional views of the mountainside, lake or formal gardens, making your visit to the Catskills one to remember. Plan your relaxing getaway with your choice between the Standard, Executive or Suite accommodations. All rooms are designed to enhance your stay and place a focus on your well-being at Honor's Haven.
From check-in to departure, Honor's Haven offers a variety of amenities to make your stay comfortable and enjoyable. Complimentary Wi-Fi available across the facility and flat-screen LCD televisions are standard in all lodging rooms. Designed to enhance your stay in Catskills, Executive Rooms and Suites come equipped with a modest work area and a refrigerator.
Each room has:
One King or 2 double beds
Cozily furnished and equipped with a hairdryer
Iron and ironing board
Electronic safe
Coffeemaker and coffee 
Cable TV
Settings vary according to room type and location
Features & Amenities
There are activities and adventures for everyone on a getaway to Honor's Haven. Whether you wish to spend your time poolside, relaxing on a bench overlooking the lake, or working up a sweat on the court, Honor's Haven offers a variety of amenities to satisfy your recreational preference.
Spa and sauna
Indoor pool
Outdoor pool
Tennis courts
Fitness center
Café
Gift Shop
Zephyr Lounge 
Or, if you are looking for opportunities to explore, there are countless opportunities and activities close to Honor's Haven:
Minnewaska State Park Preserve
Sam's Point Preserve
Mountain Wings Hang Gliding
Horseback Riding
Bethel Wood Center for the Arts
Shawangunk Wine Trail
Shadowland Theatre
Kelder's Farm Market
Sugar Loaf Art & Craft Village
Angry Orchard
Headless Horseman
FAQ
If you are pregnant or nursing, you're not allowed to take this program. If you're taking any prescribed medication, or have health problems, please consult with your doctor prior to starting this program.
A liver cleanse is a rejuvenation of the whole body. The liver plays a vital role in detoxing, filtering and cleansing toxins that pass through our bodies. Liver diseases, high blood pressure and diabetes are related to the unhealthy condition of the liver caused by toxic waste stored there. With liver cleansing, you can improve the long-term condition of the liver and witness immediate benefits. Doing a liver cleanse will bring your body in balance, helping you to lose weight, increase your immunity, have more energy and decrease the chance of liver stones. Benefits include:
Improved vision
Better bowel movements
Softer, cleaner and brighter skin
Less stiffness on the neck and shoulders
Less itchiness in the skin and inflammation
Removal of old waste from the bowels
More energy and less fatigue
Increased libido and stamina
Terms
Terms & Conditions
Prices include taxes and fees.
Cancellation Policy
Full refund if canceled at least 2 weeks prior to arrival. 
Deposit Policy
Credit card deposit of 100% balance due upon booking.
Dietary Restrictions
Any dietary restrictions must be given to Honor's Haven 2 weeks prior to arrival in order to guarantee meal accommodations.