4-Night Restore & Heal Retreat in Nature

Escazu, San Jose, Costa Rica

4 nights

from $388 Per Night

Based on rate for one guest
---
or talk to Vacayou travel concierge
Imagine meditating under a canopy of trees and hearing the soothing sounds of nature like never before. You're awake to it all on this immersive wellness escape to Central America. Discover all the hidden wonders of Costa Rica with Il Viaggio Travel, a 100% family-owned small business whose goal is to offer you the greatest and greenest vacation. From silent meditation and yoga practices to tree bathing and hot springs, reconnect with yourself amidst the healing power of nature. You'll also enjoy guided excursions to a wildlife sanctuary and an organic farm as well as farm-to-table cuisine.
Il Viaggio Travel believes tourism is for everyone, which is why they specialize in creating packages for people with disabilities. Begin each day with a leisurely pace, a refreshed outlook and an appetite for inward and outward exploration.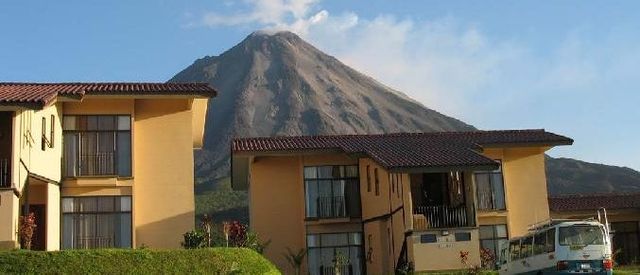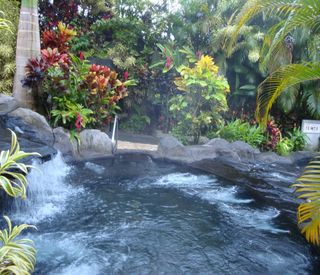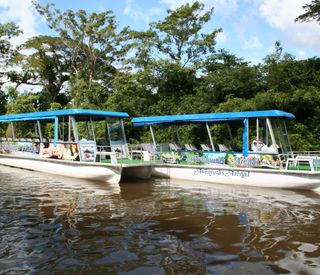 Experience
The best way to do a wellness trip is to disconnect from your day-to-day and connect with the real you, your inner soul and the world that surrounds you. With Il Viaggio's expert knowledge, discover authentic Costa Rica where nature, well-being and adventure are a priority. 
Spend the night at a spiritual center where you embark on a detox cleanse 
Experience tree bathing by a certified guide followed by a rejuvenating dip in hot springs
Find your zen with a silent meditation surrounded by nature
Indulge in a full-body chocolate wrap spa treatment
Itinerary
Arrive at Juan Santamaria International Airport in San José where your guide will pick you up and assist you with everything you need. Spend the first night at Casa de Piedra, a 150-year-old house that is now a spiritual center. You start the retreat with a detox cleanse and a yoga practice before enjoying a homemade dinner hosted by the owners of Il Viaggio Travel. 
Your day starts with a hearty breakfast and private transfer to Los Chiles where you'll take a boat excursion to see Costa Rican wildlife. The boat will drop you off at La Hacienda in Cano Negro, your hotel for the night. You will enjoy a casual lunch and a short siesta in the amazing wildlife sanctuary. The area is very secluded and the perfect space to meditate in silence to the sounds of nature. Dinner is at La Hacienda.
Wake up early for a stretching session and walk. Enjoy a hearty breakfast before heading to Arenal for a tree bathing experience with a certified guide. Your afternoon activity is a visit to natural hot springs. Accommodations for two nights are at a 4-star hotel in Arenal.
Start your day with a hearty breakfast followed by a yoga practice. Today's excursion is to an organic farm to learn about sustainable agriculture. As a special treat, you will learn to make authentic tortillas to accompany lunch. Enjoy a bit of downtime at the hotel before an indulgent 45-minute chocolate wrap spa treatment (you can also choose from guava, seaweed, moringa or volcanic mud).
Start the day with a hearty breakfast before a private transfer to the airport or to your next destination.
Offers
4-Night Retreat
from
$388
Per Night

Based on rate for one guest
Vacayou Exclusive
Vacayou guests receive a homemade welcome dinner with the owners of Il Viaggio Travel.
Package rates are based on four guests traveling together in two double rooms and subject to change due to varying fuel prices. Not valid for peak season (Christmas, New Years, Easter). Tips for drivers and guides are not included. 
Package includes:
Four nights accommodations: one night in a spiritual center, one night in a wildlife sanctuary, two nights in a 4-star hotel
Daily breakfast, two lunches and two dinners
Discover local wildlife on a boat tour
Learn about sustainable agriculture on an organic farm tour
Experience tree bathing and a dip in natural hot springs
Find your zen with yoga and silent meditation
Indulge in a full-body chocolate wrap spa treatment
Private van and driver
FAQ
To enter Costa Rica all travelers must fill out the electronic epidemiological health pass form
Traveler's medical insurance is required either international or purchased in Costa Rica through the National Insurance Institute. This must be uploaded in digital format as a PDF file.
Your medical insurance needs a guaranteed coverage of medical expenses in the event of becoming ill with the COVID-19 virus while in Costa Rica for at least $50,000 USD and include a minimum coverage of $2,000 USD for lodging expenses issued as a result of the pandemic.
You'll need two (2) documents to visit Costa Rica, a valid passport that doesn't expire for at least six (6) months after your entry date to Costa Rica and a prepaid airline ticket to leave Costa Rica within 90 days of your arrival.
If you are a current USA or Canada citizen no visa is required. If you are traveling from other countries, please check the requirements.
You can fly into Costa Rica to any of the two international airports: Juan Santamaria International Airport (SJO) or Daniel Oduber Quiros International Aiport (LIR).
You are not required to get any immunizations, shots or vaccinations to enter Costa Rica from North America or Europe. It's always a good idea to consult your physician before any international travel.
To move around in Costa Rica you can select from private transfers, share transfers, domestic flights or car rental.
When departing Costa Rica everyone must pay a mandatory departure tax of $29 USD per person. This has to be paid at the airport prior to check-in at the airline.
All ground transfers are based on private services with a guide/driver
Vegetarian or special meals can be included upon request
Il Viaggio Travel is the only local ground operator that specializes in accessible travel in Costa Rica, which means they create unique travel accessible experiences all around the country. Please let them know in advance if a guest has a specific disability.
Please be informed that travelers have to be at the international airports three hours in advance in order to board an international flight
Terms
Insurance
Il Viaggio Travel has civil responsibility insurance but declines any responsibility for personal accidents. Il Viaggio Travel strongly recommends buying international travel insurance. And do remember the mandatory insurance to enter Costa Rica. In case of a national or worldwide emergency or disaster, Il Viaggio Travel will apply the policies stated by each supplier involved in the program. Each case will be reviewed accordingly. Options include leaving all travel plans as they are, rescheduling your travel dates to a later date in the year or canceling your trip altogether, which is subject to the normal cancellation policy. If you change dates there might be additional or lower cost as the dates are different than what we originally booked and thus a price balance will be made. A written confirmation with details of travelers, flight information and signed agreement is required.
Deposit/Confirm Booking
A written confirmation with details of travelers, flight information and signed agreement is required to make reservations, guarantee the availability of the Trip. No payment has to be done.
Payment
We are asking our travelers to guarantee their booking with a 100% payment 15 days prior to arrival.
Cancellation
Cancellations made between the day of signature of the agreement and all the way to 16 days prior to arrival no penalties apply.
Cancellations made due to borders closed or Government restrictions with the nationality of the traveler coming to Costa Rica or their home country will have no penalty. The Trip will be postponed and can be re-scheduled for the upcoming 6 months.
Any other reason of Cancellation should be analyzed per each specific case.
The normal policy dictates that any cancellation made between 14 and 0 days prior to arrival no refund is possible.
By any reason we will refund the trip, any approved cancellation without penalties will be to re-schedule the trip.