Tailored Mindfulness and Yoga Retreat in Costa Rica

Sometimes you just need to get away from it all—unplug, slow down and get back in touch with nature. And sometimes you just need to retreat to Costa Rica to do so! Spend six days at Rancho de Linda, a cozy beachfront villa at Playa Azul on the Guanacaste coast. The property is a private oasis of gardens and salt water pools, with a luxurious view of the Pacific Ocean. The open yoga area looks over beaches, waves and sunsets. The space is roofed and well shaded, with a constant ocean breeze. Breakfast and dinner are included and catered by a private chef who can design a menu that suits your dietary requirements and goals.  
What Makes This Retreat Special
This 6-day tailored yoga & mindfulness retreat is customized to fit your needs. After an initial consultation, your host will create a yoga and mindfulness program suited to your experience and goals. Whether to support your ongoing practice or to start from the beginning and strategically build a foundation for the future, you are given the space and time to cultivate a practice that is authentic and sustaining.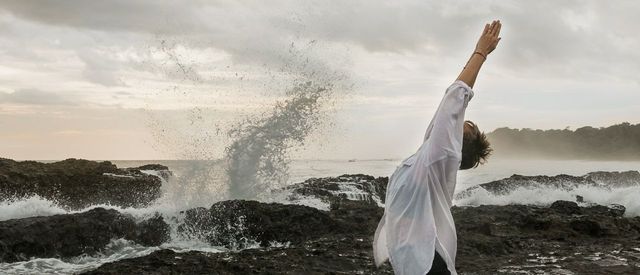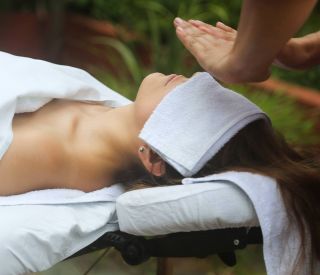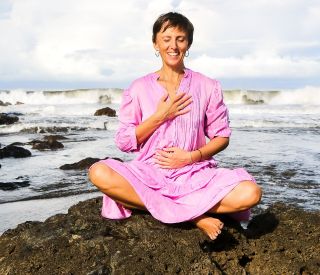 Experience
This intimate yoga retreat takes place in a private villa in Playa Azul, Costa Rica, with exclusive beach access, two pools and a large deck overlooking the Pacific Ocean. If you ever considered going on a yoga retreat in a secluded tropical paradise, this is it! At Rancho de Linda, you'll have the best of both worlds—modern facilities and ancient holistic wellness. It's the perfect retreat to become stronger mentally and find inner peace.
Receive individual attention and healing with the help of your private yoga teacher 
Enjoy a yoga and mindfulness program that is tailored specifically to you following a personal consultation 
Relax in a private oasis of gardens and salt water pools, lounge areas and a private path to the beach
Access to world-class surfing, biking and running trails and fun on your outdoor climbing wall
Healthy meals from a personal chef to balance and nourish (dietary preferences are taken into consideration)
Offers
5-Night Tailored Mindfulness & Yoga Retreat
Price displayed is per person based on single occupancy for five nights. Additional nights can be arranged upon request (subject to availability). Please note that prices are higher during high season (January 5 - August 15).
Package Includes:
5 nights luxury accommodation in a room with an ocean or garden view (single occupancy)
Breakfast and dinner catered by a private chef (customized according to your dietary needs)
Daily morning personalized yoga and mindfulness sessions
2 Afternoon restorative yoga sessions
Daily sunset meditations on the beach (weather permitting)
Airport pick-up
Initial consultations
FAQ
Yes, the villa that you will be staying at has high-speed Wi-Fi access. 
Terms
Deposit & Pricing
A deposit of 15% of the total amount is to be paid at time of reservation to reserve your spot. All prices displayed are without tax (13%). All deposits are fully refundable or transferable in case of cancelation due to case of Covid-19 or travel restrictions.