Sold Out
Love Yourself Again Retreat in Costa Rica

Costa Rica

6 nights
---
or talk to Vacayou travel concierge
Imagine waking up nestled in the lush backdrop of the Costa Rican jungle to the sounds of nature where you are surrounded by monkeys, toucans, sloths and magical sights. Start each morning with invigorating practices that will make you feel supercharged in your body and participate in workshops that will give you a greater understanding of the how and the why of what you're doing. Your toughest decision in the afternoon will be to walk the 300 yards to the private Caribbean beach, lounge by the pool, have a massage or take a walk around the breathtaking property. Your nights will be filled with sound healing, bonfires on the beach, yoga nidra, laughter and, of course, amazing food. This is more than a vacation with some yoga classes. You'll be invited into deeper levels of self study—learning techniques to tap into your bodies innate desire to feel good. Feel at home with yourself and in your body. Learn how breath work, meditation and mindful movement can help you feel well from the inside out. If you could use a break, a jungle adventure, some healing, some sun and a whole lot of FUN, join SoCal Wellness Retreats in Costa Rica!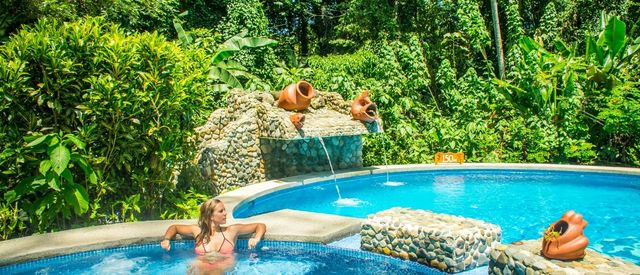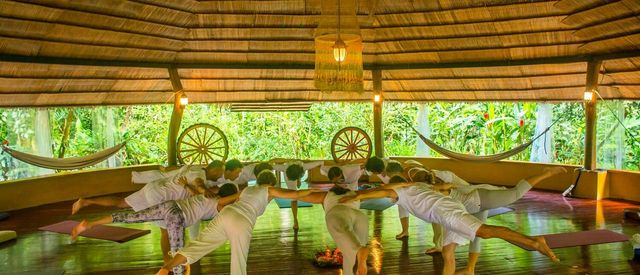 Experience
Laughter, healing, bonfires and nature. Meaningful workshops and open conversations about how to integrate your wellness practices into your daily life. This retreat in Costa Rica is led by the founder of SoCal Wellness Retreats and wellness teacher John Quirk. You will be getting high quality instruction from a leader who really "walks the walk" and makes the practices highly accessible and FUN! 
Hike to Cahuita National Park and meet monkeys, toucans, sloths and swim in the Caribbean Sea
Experience an indigenous people's immersion and learning workshop about sacred plants
Dive into self-love and the art of returning to yourself over and over again 
Discover how meditation can work for anyone
Step into the world of breath work and how you can use your breath for any mood or situation
Embark on a reef snorkeling adventure with lunch on the beach
Come together with other wellness-seekers and adventurers in group bonfires
Daily wellness practices of yoga, breath work, meditation and hiking
Access to private Caribbean beach
Available excursions to visit local indigenous tribes and see local wildlife
Luxury spa services and treatments
FAQ
Yes, you must be 18 years or older to attend the wellness retreats.
Anyone willing to show up positively and authentically. We pride ourselves on the fact that these retreats are highly inclusive and diverse in age, background, ethnicity and orientation. Fun is mandatory!
We call that a clean slate :) No experience is necessary. We teach you tools that anybody can use at any stage on their wellness journey.
Flights are not included. 
Terms
Deposit Policy
Full payment is taken at time of booking.
Cancellation Policy
Payment is completely refundable up to 60 days before retreat OR if for any reason international travel is suspended.