Lion Strength Weekend Retreat in Miami

Miami Beach, Florida, USA

2 nights

from $1,500 Per Person
---
or talk to Vacayou travel concierge
A lion knows when it's time to hunt and when it's time to rest and recover. Although you won't be hunting on this retreat, physically demanding activities do await. But don't worry, it's not without great rewards and the activities are tailored to be fun! And just like the lion, there will be time to relax with massage and free time so that your body can truly benefit from your exercise. With activities such as Belly Dance Fitness, Fit Fusion and a Beach Boot Camp, your mental and physical strength will begin improving right away. To make the experience even sweeter, Ocean Life Studio adds 1:1 wellness sessions to this Miami Beach retreat for a more personal experience. 
About Crystal Beach Suites Oceanfront Hotel
Crystal Beach Suites is only minutes away from the excitement and play of Miami's North Beach. Each spacious suite features a private bedroom with en-suite bathroom, a fully-equipped kitchen, a living room with a queen-size sleeper sofa bed and two large 43-inch flat-panel TVs.
Crystal Beach Suites treats every guest like a VIP and is known for its professional and personalized service. Located right by the ocean in the best location, you'll have access to many shops, restaurants and convenience stores only a few steps away from the entrance. There is a boardwalk directly behind the hotel that runs along the beach, providing you with miles of space for walking, jogging, rollerblading and biking.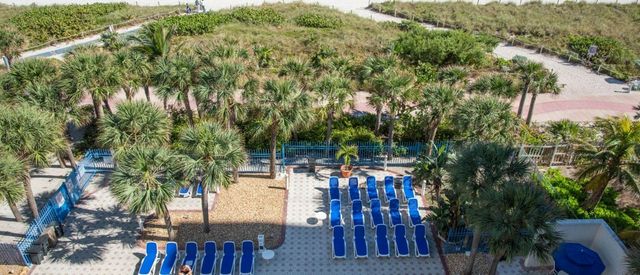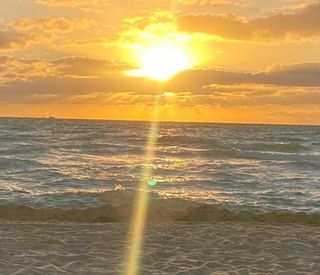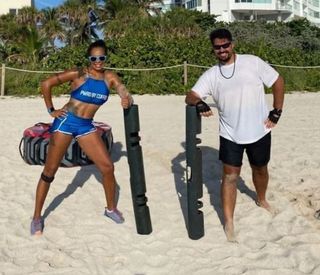 Experience
Welcome to a 3-day retreat with a personal touch. The owners of Ocean Life Studio, Darwin and Canela Bodero have more than 20 years of experience in fitness and healthcare. Through their experience and expertise, they have created this studio to help you meet your individual goals through multiple forms of lively fitness classes and individualized wellness plans.
Stay in guest suite accommodations right next to Miami's North Beach
Improve your metabolism which is essential to your overall health and vitality 
Start your journey to better mental clarity and physical strength
Enjoy 1:1 sessions with personal fitness assessments and wellness goals 
Experience exercise in a more fun way to easier stay on track after the retreat 
Enjoy entertainment with watersports, shopping, fun and play
Itinerary
2 pm — Meet and Greet at the Ocean Life Studio. You will receive your weekend itinerary, confirm 1:1 sessions, complete waivers and health intake, receive juice vouchers and a detox kit. 
3 - 6 pm — Check-in to your hotel, rest and relax, beach time and your first 1:1 session. 
6 - 7:15 pm — Steel Mace Yoga
7:30 - 8:30 pm — Miami Salsa Class
6:45 - 7:45 am — Sunrise Meditation at the beach (in case of rain, the meditation will be held indoors at the Ocean Life Studio)
8 am - 9 am — Beach Boot Camp (in case of rain, the meditation will be held indoors at the Ocean Life Studio)
9 am - 2:30 pm — 1:1 Session, Beach Time and Lunch
2:45 - 3:45 pm — Belly Dance Fitness
4 pm - 6 pm — 1:1 Session or Break 
5:15 - 6:15 pm — Aerial Yoga
8 - 10 am — 1:1 Session
10 - 11 am — Fit Fusion Class
11 am - 1 pm — 1:1 Session
1 - 2:15 pm — Vinyasa Yoga
2:30 - 3 pm — Closing and saying goodbye
Offers
3-Day Lion Strength Weekend Retreat
Vacayou Exclusive
As a Vacayou guest, receive an additional 1:1 session or complimentary transportation to and from the Miami or Ft. Lauderdale Airport.
Unique to this Package
One complimentary wellness session or airport transport valued at $90-$130 per person (see details below).
The price displayed is per person per 2-night stay at the Crystal Beach Suites. The retreat takes place every 2nd and 4th weekend of each month (November and December have different schedules). An exclusive VIP package is available with a stay at the Carillon Resort Hotel (detailed information available upon request).
Package Includes:
2 nights at the Crystal Beach Suites Oceanfront Hotel
3 fresh-pressed juices
A metabolism-boosting supplement kit
4 Miami Flavor Fitness classes
1 sunrise guided meditation
2 additional sessions to choose from*
The option to book extra activities such as stand-up paddle board, kitesurf, boat charters and more
*Additional sessions: Fitness Assessment | Massage | Acupuncture | Nutrition Consultation | Personal Training
Terms
Refund and Cancellation Policy
We will give 50% refund up to two weeks prior to event weekend. Any cancellations within a 14-day window can rebook for another weekend, but no refunds at that time.