Monticello, NY

3, 5, 7, 10 nights

from $870 Per Night

Based on rate for one guest
---
or talk to Vacayou travel concierge
No matter where you are on your wellness journey, you will find YO1 Health Resort to be a place of renewal and exploration. The wellness center offers a true sense of place that allows you to take a deep and thoughtful examination of your health and inner well-being for comprehensive wellness. Rather than provide temporary fixes or short-term solutions, you will leave with the necessary tools, atmosphere and motivation to seriously commit to your health and transform your life. Situated in the tranquil Catskills Mountains, come and experience what it means to restore health and balance in your body through natural therapies and conscious cuisine. The vitality and self-healing you accomplish at YO1 will be nothing like you've experienced before.
Immunity Booster Retreat
YO1's Immune Booster package brings together a mix of massages, hydrotherapies and a personalized diet that will detoxify the body, flush out toxins and help you feel lighter and stronger internally. Under the gentle guidance and mentorship of YO1's world-class wellness counselors, explore how Ayurveda, naturopathy, yoga and acupuncture can be incorporated into your wellness journey to help improve immunity and wellness beyond your stay.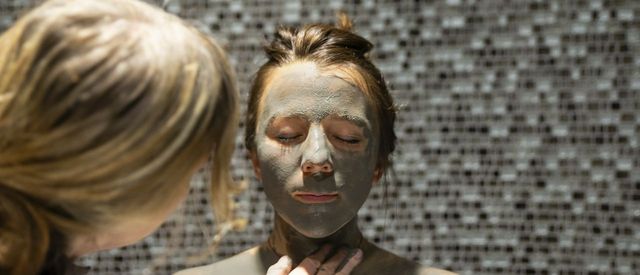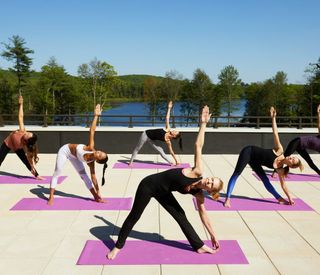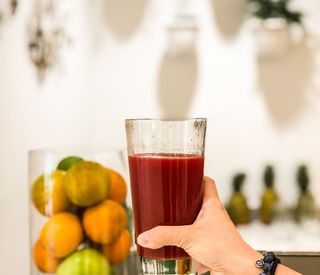 Experience
Find the relief you've been searching for and explore how Ayurveda, naturopathy, yoga and acupuncture can be incorporated into your wellness journey for longevity and wellness beyond your stay.
Benefits
Removes toxins and free radicals from the body
Rejuvenates the body
Improves quality of sleep
Boosts immunity and T-cells in the body
Increases energy levels
Therapies
Swedish massage
Aroma massage
Colonics
Podikizhi
Nasya
Gandusha
Acupuncture
Hatha yoga
FAQ
Ayurveda
Ayurveda states that emotional and physical attributes have an effect and influence on the doshas (body energy). When one dosha becomes aggravated with worry, anxiety and depression, it weakens the nervous system and triggers mental imbalance. At YO1, we will teach you how Ayurveda helps curb the aggravated dosha, which envisages a stable and peaceful mind through self-realization and self-control, and appropriate changes in diet and lifestyle.
Naturopathy 
Naturopathy focuses on the body's natural response to anxiety by tackling it with natural healing methods. At YO1, we use various massages (Frankincense oil relaxing massage), hydrotherapies, mud therapy, foot reflexology, healthy juices and diet in such a way that the mind calms down and anxiety reduces. Here we follow a disciplined daily routine that helps tune the body's biological clock to nature, resulting in establishing a normal hormonal chain.
Yoga
At YO1, guests follow various yogic practices that improve the breathing pattern, and this enhances an individual's awareness aiding in managing the thoughts arising in one's mind better. One becomes well equipped emotionally to handle any given situation, preventing anxiety. The Yogic practices help in inducing a tranquil, receptive state of mind. A guest learns a yogic way of life which further assists in keeping anxiety at bay.
Acupuncture
Acupuncture is an ancient practice that involves inserting needles into acupoints on the body and helps improve symptoms of anxiety. These needles when inserted at specific meridians cause the nervous system to improve chemicals like Serotonin that induce the body's natural ability to heal itself and stimulate the part of the brain which controls emotions such as anxiety.
YO1's new "You're Assured" program makes health and safety a top priority while you embark on a new journey of a healthier way of living and the YO1 team has worked hard to improve the guest experience. Kindly take a moment to review the new procedures that will be expected during your upcoming stay. Please contact YO1 directly at This email address is being protected from spambots. You need JavaScript enabled to view it., if you have any additional questions.
YO1 has fine-tuned its operating procedures to minimize contact risk and improved hygiene protocols to exceed best-practice guidelines of the U.S. Centers for Disease Control and Prevention (CDC). During their closure, YO1 facilities had undergone rigorous, ongoing deep-cleaning and disinfection with cleaning products to reduce the spread of viruses, bacteria and germs.
This new set of health standards and protocols includes the following:
Reducing capacity and hours of operation for designated areas.
Cleaning and sanitizing guest rooms before arrival.
Wearing masks or other face covers by everyone is required here in YO1.
Ensuring YO1 operating standards adhere to current social distancing guidelines as required by regulations.
Increasing the frequency of cleaning and sanitization, especially high-touch surfaces.
Installing soap dispensers and hand-sanitizing stations located throughout the property.
All YO1 staff will undergo a rigorous Covid-19 Training program, a health check before starting work, sanitize their hands frequently and wear masks while at work.
Terms
Deposit Policy
One (1) night deposit for each room is due at time of booking to confirm your guaranteed reservation.
Cancellation Policy
A 50% deposit of the entire stay or one-night stay (whichever is higher) at the time of reservation and a 7-day cancellation policy for all stays. A new deposit may be required for any modifications to your reservation, including the length of stay, check-in and check-out dates, and the number of guests or rooms, and may also incur a rate change and/or service fees; such modifications are subject to YO1 Health Resort's availability at the time the modification is requested.
Taxes and Service Charges 
Applicable taxes and service charges, if applicable, will be added to your YO1 Health Resort bill, and refer to those taxes and service charges currently in effect. Taxes and service charges are subject to change without notice, according to local law.
Miscellaneous
Must be 16 years or older to stay. No pets allowed. Check-in 3 pm and check out 11 am.