Immune Reset Retreat in Bali

Bali, Indonesia

3 nights

from $448 Per Night

Based on rate for one guest
---
or talk to Vacayou travel concierge
Surrounded by lush tropical teak forest, work your way through a rejuvenating menu of natural beauty and body spa treatments as you complement your wellness journey with invigorating fitness classes, nutritional advice and restoring emotional therapies. By focusing on holistic therapies for the mind, body and spirit, REVĪVŌ Wellness Resort aspires to achieve any notions of healing, mind training and self-awareness instead of treating guests for specific illnesses or injuries. Each retreat program is tailor-made to suit your wellness needs in terms of length of stay, nutrition, holistic treatments and workouts. The REVĪVŌ staff will guide you every step of the way.
Immune Reset Retreat 
The Immune Reset retreat focuses on creating and maintaining eco-diversity and balance within the gut through intermittent fasting, other cleansing techniques and nutritional support, while at the same time integrating mindfulness practices and breathwork, both shown to have a positive effect on the delicate balance of the microbiome.  
This retreat offers various levels of intermittent fasting and juice cleansing. Intermittent fasting involves restricting food intake to a widow of 6, 8 or 10 hours and refraining from any caloric intake outside of this window (water and herbal tea are acceptable). Fasting is a great technique that gives the body a rest from any digestive process for an extended period that, in turn, allows the cells to be deeply cleansed regularly while still enjoying delicious meals. You may be encouraged to skip some meals throughout the retreat and enjoy water, cold-pressed juices or teas for more of a fasting experience.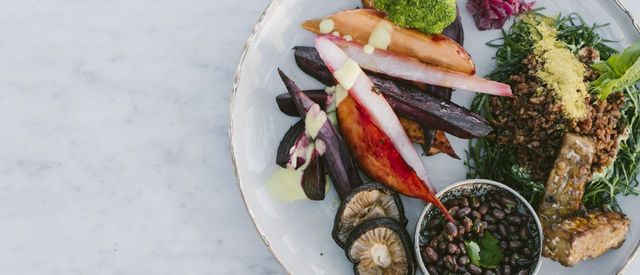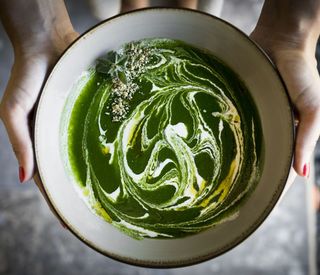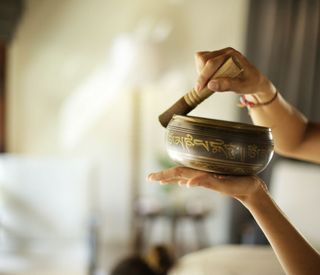 Experience
Perhaps more than ever before, people are beginning to understand the importance of a strong and healthy immune system. Although a complex system, the foundation of a healthy immune system springs from the gut's microbiome, which is made up of an extraordinary mix of bacteria, fungi, viruses and parasites. These microbes are affected by the food we eat, chemicals we knowingly and unknowingly take into our bodies, the emotions we feel, and even by the thoughts we consistently think.
Boost your immune system
Increase energy levels
Re-establish eco-diversity in the gut
Gain greater clarity of thought (less worry and anxiety)
Rest the organs through fasting
Improve blood circulation
Re-fuel the body with healthy nutrients
Itinerary
7:00 am Morning mindfulness practice (eg: morning blessings with a local Balinese priest)
7:30 am  NŪTRIŌ morning shots
8:00 am MOVEŌ morning class (eg: Pranayama yoga) 
9:00 am NŪTRIŌ breakfast
10:00 am Wellness workshop / lecture (topic related to your personalized retreat)
11:00 am MOVEŌ class (eg: AESD /Aerobic Energy System Development)
1:00 pm NŪTRIŌ lunch
3:00 pm MOVEŌ collective class (eg: meditation, restorative yoga)
5:30 pm REMISSIŌ spa treatment (eg: healing chakra massage)
7:30 pm NŪTRIŌ dinner    
9:00 pm Evening mindfulness practice and ritual (eg: bedtime reading and bath time ritual)
Offers
3-Night Immune Reset Retreat
from
$448
Per Night

Based on rate for one guest
Package price is per person based on double occupancy in Garden Suite accommodations and inclusive of 21% government tax and service charge. Please inquire about single occupancy rates. The Immune Reset Retreat requires a minimum of a 3-night stay.
Package Includes:
3-nights accommodation in Balinese-style Garden Suite
Pre-arrival questionnaire
VIP Airport Fast Track service
Round-trip airport transfer ( 3 pax / car)
Welcome drink on arrival
Personalized retreat journal
Daily rituals
Daily in-room fruit basket
Daily Breakfast – Lunch – Dinner
Arrival consultation
REVĪVŌ souvenir (price on request)
Fitness evaluation (additional cost)
Nutrition guidance consultation (additional cost)
Daily holistic fitness activity x 2
Daily specific spa treatment 
Exit consultation (additional cost)
*Each Garden Suite is a semi-detached villa with private garden where guests can enjoy peaceful meals away from the main restaurant. Each Suite features a voile-draped four-poster bed, desk and day-bed lounging area, while the bathroom features a sunken bathtub. 
SPECIFIC MOVEŌ MOVEMENT SESSION EXAMPLES
• Modified Ashtanga yoga | AESD (Aerobic Energy System Development) | Tibetan meditation | Cyclic meditation | Pranayama yoga
SPECIFIC REMISSIŌ SPA TREATMENT EXAMPLES 
• Sense aromatherapy massage | Papaya enzyme wrap | Lymphatic drainage massage with Vichy shower | Healing chakra hot stone massage |
Infra-red sauna | IV injection (ultimate)
SPECIFIC NOCTURNŌ RITUALS EXAMPLES
• Detox tea | Rhythmic breathing meditation lamp | Foot ritual | Tibetan singing bowl | Head massage
FAQ
What is the pre-arrival procedure?
Once a booking is confirmed, the Reservations team will send you a detailed questionnaire where you'll be asked to share information about your lifestyle, health concerns and current wellness practices. The wellness team will then look over your data and create a customized program tailored specifically to your needs. Upon your arrival, you will review your plan with a member of the wellness team who will compassionately guide you in taking action to make the changes you desire. You will be educated on techniques and tools that support your well-being and that can create fundamental changes in your life as you practice them over time.
Terms
Deposit Policy
All reservations are to be prepaid prior to guest's arrival based on cancellation policy below except where credit arrangement had been made and approved by
REVĪVŌ management. Where prepayment is not received by the due date, REVĪVŌ reserves the right to release all space held without notification.
Cancellation Policy Low & Shoulder Seasons
The full payment of the reservation will be required to confirm the booking.
Cancellation policy: Up to 7 days prior to arrival free of charge. Late cancellations or no-shows will be fully charged. Modifications to stay dates can be made up to 7 days prior to arrival subject to availability and within reason.
Cancellation Policy High Season
The full payment of the reservation will be required to confirm the booking.
Cancellation policy: Up to 14 days prior to arrival free of charge. Late cancellations or no-shows will be fully charged. Modifications to stay dates can be made up to 7 days prior to arrival subject to availability and within reason.
Check-in / Check-out Policy
Check-in time is 2 pm; early arrival is subject to the availability and readiness of your Garden Suite. Check-out time is noon; late check-out or day use until 6 pm will be subject to 50% of nightly rate and after 6 pm will be subject to 100% of nightly rate; late check-out or day use is subject to prior arrangement and suite availability.