Sold Out
Body & Soul Hiking Tour in Southern Italy

Puglia, Italy

6 nights
---
or talk to Vacayou travel concierge
Fall in love with Puglia, with its iconic whitewashed houses and conical rooftops, and immerse yourself in the charm of Southern Italy on this 7-day hike and/or running & yoga tour. If you want to experience something a little magical and different for your mind, body and soul while enjoying nature reserves, traditional food & wine, fitness, yoga and culture, this active vacation is for you. The itinerary is amazing!
About Yuniqly
Yuniqly is committed to bringing travel, adventure and physical exercise together. Focusing on sustainable travel, they bring together fitness enthusiasts who like to travel and discover hidden places in the most beautiful parts of the world. Even if you're just starting out on your fitness journey, this is a fun way to get into a healthier lifestyle. With professional sports leaders and guides that will customize your trip, you can be sure to get the most out of an active vacation.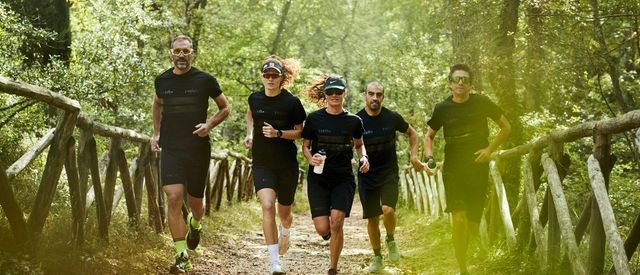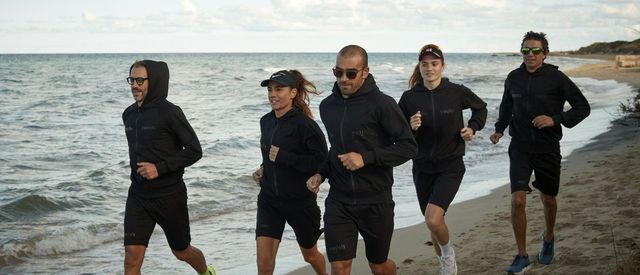 Experience
Prepare for an active vacation that strengthens your muscles and explores your mind. Enjoy six nights at the charming Trulli Resort in the hills of Alberobello, where you stay in an authentic "trulli"—those whitewashed houses with conical rooftops. 
Enjoy five days of yoga, each session focusing on a different aspect of your inner self
Choose between running and hiking with four days to explore the Italian area and reconnect to your body
Visit the Torre Guaceto Natural Reserve by the sea 
Learn how to prepare a traditional Apulian dish 
Combine sports and relaxation for a restful and energizing experience
Customize your fitness activities with the help of an experienced sports leader 
Itinerary
Today, as you arrive, your Yuniqly sports leader will greet you at the reception of the Trulli Resort and go over the training program. It will be an occasion to get to know other travelers and to customize your activity sessions.
Learn new skills to unlock your endless supplies of energy and optimism, identify your goals and maximize your potential to reach your desired results. After breakfast, you will enjoy a yoga lesson focusing your attention on the present, self-observation and self-listening. In the afternoon, at sunset, you will walk from Figazzano to Contrada Galante through the dirt road of the Apulian Aqueduct. This is where you'll discover the beauty of the Itria Valley, Trulli and the Apulian woods.
Today you'll have a yoga session with the goal to build strength in your legs, arms and core. After the yoga lesson, you'll hike along a dirt trail that crosses the woods of Cisternino. The Mediterranean Maquis is lush and the views are breathtaking. From the top of Hill Monti comunali of Cisternino, you get to admire the beauty of the monumental olive trees valley.
You'll start today with a yoga session with the purpose to activate your spiritual energy, awaken your mind and body and boost your immune system. In the afternoon, you'll harvest fresh fruits and vegetables from the resort garden, which you will then cook with the help of the chef. The chef will show how to cook delicious traditional Apulian recipes.
To take the cooking lesson a step further, you'll also discover some great pieces and advice on how to create a balanced, tasty and healthy meal combining the raw materials that nature has gifted us with. In the evening, a dinner in the resort's restaurant will be yours to enjoy. 
After your morning yoga session, the marine Torre Guaceto Natural Reserve awaits. Surrounded by the tranquility of the reserve and its nature, you'll walk through the pristine area in the presence of the sea breeze and the scent of Mediterranean scrub, filling your lungs. This is a unique and exclusive sensory journey, made to increase the feeling of being alive and bring the sigh of pleasure. To make this day even more unforgettable, you will enjoy a picnic in the shadow of ancient olive trees, tasting local food and savoring delicious Italian wine.
You'll continue with your yoga routine this morning, before heading to the Coastal Dunes Natural Park. Here, you'll discover the Regional Park of the Coastal Dunes by walking along the beautiful Adriatic coast. The area is characterized by wetlands and coastal dunes, cultivated fields and centuries-old olive groves.
This is an opportunity to embark on a sustainable and active journey that will end with a food and wine tasting in a Masseria, which is an evocative mansion surrounded by millenary olive groves a few steps from the sea. It is the perfect place to enjoy an aperitif based on zero-kilometer products.
Today it's time to say goodbye to your tour companions and the Yuniqly family. After breakfast, the resort's staff will be at your disposal for the checkout procedure. Having gone on this journey means that you put your entire being first. After hiking, enjoying local Italian culture and discovering some of Italy's treasures while challenging your mind, body and soul, you have taken your health to another level. Until next time!
FAQ
This is a year-round tour that you can book anytime you like. 
Terms
Deposit Policy
A deposit of 30% is required upon booking confirmation and then the full amount is to be paid 30 days prior to arrival.
Cancellation Policy
For cancellations between 29 to 15 days prior to arrival, there is a fee of 50% of the total amount. 
For cancellations between 14 to 8 days prior to arrival, there is a fee of 75% of the total amount. 
For cancellations made 7 days or less prior to arrival, you have to pay 100% of the total amount.