Gastronomy & Adventure Tour in Peru

Designed to showcase Peru's cultural diversity and culinary panorama, this Gastronomy & Adventure Tour gives you taste of the country through its food, traditions and people. With professional guides from Peru Well Served, you'll hike across mountains, visit villages, share meals with locals and listen to tales from the olden days. More than just sightseeing and learning about Peruvian culture, you'll get to relax with massages, hydrotherapy and practice yoga hilltop. So tune into your body fully and watch how this incredible land reveals its powers. 
About Peru Well Served
Food is an incredible way to get to know new cultures in an authentic way. For years, the people behind Peru Well Served have traveled throughout the country and discovered the best experiences and accommodations, as well as the people who today are part of every journey. This allows them to design unique journeys for those who want to discover, share and celebrate life.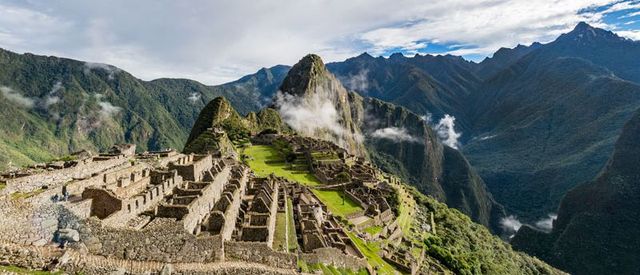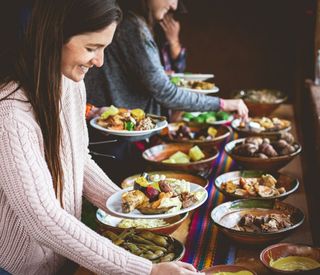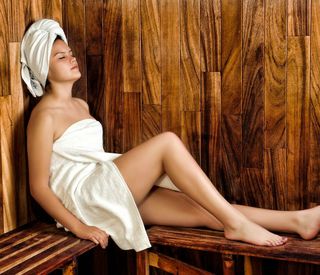 Experience
Taste your way through Peru on a gastronomy and cultural getaway where you experience something traditional and new each day. Discover Peru through the eyes of locals and embark on tours that will not only fill your heart as well. 
Visit some of the most ancient sights in the worlds
Discover what it's like to connect deeper to nature through ceremony and excursions
Combine wellness with adventure through yoga, sauna and hiking
Experience the present moment through the discovery of spiritual and sacred places
Itinerary
Today you'll arrive in Lima and will be greeted by your host. Your private transfer will then take you to the selected hotel. At your hotel, a healing sauna session awaits you to prepare you for the adventures that are to come. 
In the evening, you'll receive a welcome dinner at a traditional Peruvian taberna. Set in a converted house in the old seaside resort of Barranco, this tavern recreates simple and seasonal criollo dishes as they would traditionally have been prepared at home. 
*The hotel sauna is open until 9:00 pm.
It's time to head to Cusco and the incredible Sacred Valley! Your transfer will take you to the airport where you'll board the flight to Cusco and upon arrival, you'll be taken directly to the Sacred Valley of the Incas to avoid altitude sickness. You will begin today's tour with a visit to the town of Pisac, and the nearby Inca site. While walking through the city, you'll get to experience its history and stroll through the beautiful square and the picturesque Andean handicraft market.
Later, you'll check into Hacienda Sarapampa where Maria del Pilar and Joseph, the third generation of Giant White corn producers, will welcome you to this beautiful colonial place. With them as guides, you'll have a unique experience where you get to learn first-hand about the unique Giant White Corn of the Sacred Valley (the only one in the world with a protected designation of origin!), its production and life at the hacienda. Get ready to be spoiled by the hosts with a corn-based lunch including an array of fresh, locally sourced produce and stories from the lands. 
There will also be time for pampering at the hotel. You'll have a 30-minute massage session that will help you settle in and get attuned to the energy of the Andes mountains. 
Today, you'll go on an amazing lake tour surrounded by snow-capped mountains, where you'll experience the true taste of the roots of the Andean culture: Pachamanca. Pachamanca is an ancient culinary practice that uses an underground stone oven that ends in a traditional meal. While the land does its work and the food is cooking, you'll have time to enjoy outdoor activities such as paddle boarding or kayaking on the beautiful Piuray Lake.
You'll complete the experience by witnessing the unearthing of the food and enjoying a lunch surrounded by nature and stunning views. This Pachamanca is led by cooks from the community who over time have merged their culinary tradition with the knowledge of professional chefs. After lunch, a special native pago ceremony awaits which is a thanksgiving ritual to Mother Earth. During this guided ceremony, the participants ask for her blessings and protection and thank her for her gifts. Mother Earth and nature are deeply stored in the Peruvian culture and many people who live here still honor and have a close connection to her. 
You will end today's adventures by visiting the stunning terraces of Moray and the Maras salt mines. Here, you'll enjoy an afternoon rest and the incredible views that these wonders offer. Back at the hotel, a wellness hydrotherapy session awaits at the hotel's top-notch water circuit.
Today you'll leave Cusco early and board a train that will take you along the Urubamba River in the Sacred Valley of the Incas toward Chachabamba. Once you get off the train in Chachabamba, you'll begin your tour with your guide by crossing the suspension bridge at 54.6 miles (104 km) altitude and start a three-hour ascent to the ruins of Wiñay Wayna. This is one of the most important ceremonial Inca sites!
You'll follow the Inca Trail that climbs to the ridge above Machu Picchu before finally reaching Intipunku — the Sun Gate, and then descend. Prepare yourself for another unforgettable experience as you take in the view of the once-lost citadel perched above the Urubamba River. This is, without a doubt, how the Inca meant Machu Picchu to reveal itself to its visitors. You can then choose to descend by foot to your hotel, located in the town at the foot of the hill, or take a 40-minute bus. After leaving Machu Picchu, you will head to your hotel and enjoy a well-deserved 60-minute regenerative massage, ready to tackle a new adventure tomorrow!
After a hearty breakfast, you'll head back to the citadel of Machu Picchu and the surrounding sites and a 30-minute bus ride. On this three-hour tour, you'll have the chance to get intimate knowledge of the Incas way of life, their belief system, societal organization and ultimate demise. It's time to get close, listen carefully and take in this thrilling tale every bit as impressive as the landscape it is set in.
There will also be a guided hike up to Machu Picchu's sister peak — Huayna Picchu. A fascinating archeological site in its own right, this mountain rises from the Valley and stands like a watchful guardian. It takes about an hour and a half to climb, but the reward is well worth it with a 360-degree view of the lost Valley of the Inca.
In the afternoon, it's time to return to the town and after a nice lunch, the train will be waiting to take you back to Ollantaytambo. From here, your private transport will take you to your hotel in Cusco where a fine dining experience awaits. The dinner will take place at Cicciolina, which is a renowned cosmopolitan restaurant that offers innovative dishes based on Andean tradition. Then it's time to say goodbye to Cusco. 
After the physically demanding last couple of days, you will start your final day in Cusco in a more relaxing manner with a yoga session. With a setting that simply could not be better, you'll experience yoga at a studio at the top of the hotel, making you feel as though you were floating over the old city below.
The fun is definitely not over after your session, so look forward to another tour that begins with a visit to the Cusco gastronomic heart — the San Pedro Market — where you'll learn about and taste incredible Andean ingredients. Afterward, you'll put this knowledge to practice in an interactive healthy cooking class, gaining knowledge of the properties of renowned Andean superfoods, such as native potatoes or quinoa.
Following the market visit and a delicious lunch which you make yourself (or almost—wink wink), a private guide will share secrets about this magical city. This will be the perfect ending to your journey in Peru. So take in the last of Cusco as you explore the city on foot, navigating it as if you were a local. Because what memories are better than the ones that are rare?
In the late afternoon, you'll head back to the airport for your flight to Lima, where you'll catch your international connection. Whether you are going home or on adventures somewhere else, make sure to let this journey sink in. Peru is a place that no one forgets and now, you will have seen one of the most magical places in the world. 
Until next time!
*If your flight requires an extended layover, we can include a stay in the very convenient Costa del Sol Lima airport hotel (as an optional add-on)
Offers
5-Night Gastronomy & Adventure Tour
Vacayou Exclusive
This experience is only available for Vacayou guest!
The package price displayed is per person based on double occupancy for the entire stay. Booking must be made minimum two weeks in advance. Blackout dates do apply.
Package Includes: 
5 nights accommodation in boutique hotels
5 breakfasts, 4 lunches, 3 dinners and snacks
Visit to Machu Picchu and Sacred Valley
A traditional and ancient Mother Earth Ceremony
Cooking class and visit to a local market
Hydrotherapy session
Massage and sauna session 
Sightseeing in Cusco
Paddle/kayak excursion on Piuray Lake
Visit to Moray and the Maras salt mines
Hike to Huayna Picchu
Pachamanca culinary experience
Morning yoga on a hill 
Cusco walking tour 
Private transfers
Entrance tickets
Local host throughout the journey
Professional guides
Not included in the package:
Gratuities
Souvenirs
Meals & beverages (with or without alcohol) not mentioned in the program
FAQ
Although there is no need to be an athlete, we do recommend that you have a good fitness level. Many of the hikes and tours are long and require walking up mountains. The hikes are considered moderate difficulty level. It is wise to prepare a few weeks before your trip with extra long walks and even exercise, as well as walking with a backpack. This way you can enjoy your adventure a lot more. 
Terms
Payment and Deposit
If you book your trip more than 8 weeks prior to the travel date, there is a 50% deposit required which will confirm the reservation and secure corresponding spaces. The remaining amount is to be paid no less than 45 calendar days before arrival in Peru. If you book your trip less than 8 weeks prior to the travel date, 100% payment of the total amount is required which will confirm your reservation. 
All confirmations must be made at least 30 days prior to the date of the trip. To confirm the reservation, a 30% deposit of the total amount is required. The remaining 70% of the total amount can be paid up to 30 days prior to the travel date. 
Cancellation and Refund
If you cancel your trip 7 days or less prior to the travel date, it will be considered a no-show and Peru Well Served will not refund any part of the deposited amount for the payment of the price.
For cancellations within 15 calendar days to arrival, Peru Well Served will not be obliged to refund any part of the amount deposited of the payment price to the traveler. However, every effort will be made to cover payments already made to suppliers to offer some type of refund to the traveler, but amounts cannot be guaranteed. 
For cancellations made 16 calendar days or more prior to arrival, Peru Well Served will refund 30% of the amount deposited of the payment price to the traveler. Likewise, every effort will be made to cover payments already made to suppliers to offer some type of refund to the traveler, but amounts cannot be guaranteed. 
Additional terms that apply:
If you cancel your trip 45 calendar days or less prior to arrival, no refund of the deposit will be made.
If you cancel your trip between 46 and 75 calendar days prior to arrival, you will receive a 50% refund of the deposit paid.
If you cancel your trip between 76 and 120 calendar days prior to arrival, you will receive a 60% refund of the deposit paid.
If you cancel your trip 121 calendar days or more prior to arrival, you will receive a 70% refund of the deposit paid. 
Under no circumstances will Peru Well Served be obliged to reimburse the traveler for any amount related to the activities or services that were not used voluntarily or for reasons attributable to it, such as a delay. Regarding the trips involved in the provision of the Services, the traveler accepts and declares to know that national and international air tickets are not refundable, so in case they request a modification or change of date in the respective air ticket, this will be the only responsible for paying the penalties applied for such purposes by the airline in charge of the aforementioned service.
Peru Well Served reserves the right to cancel reservations involved in the Services in circumstances in which they are forced to do so due to reasons that are outside their sphere of control. In such circumstances, Peru Well Served will use its best efforts to find and offer the traveler other reservations at the same Price. However, if that is not possible or if the traveler does not wish to accept the alternatives proposed by Peru Well Served, the latter will refund the total amount deposited for the payment of the Price.
The previous paragraph refers to all those situations that could significantly alter the itinerary involved in the provision of the Services, which includes but is not limited to an unforeseen change in the tickets made by the contracted airlines, the impossibility of visiting a tourist destination. due to weather issues and the cancelation of the gastronomic experiences by the contracted restaurants. 
Incidentals Charge Policy
All personal expenses, tips or incidental charges to be covered by the traveler
Group Reservation Policy
Parties requiring more than 4 rooms will be treated as a group. Availability will need to be confirmed before a reservation is made.