Sold Out
Mind, Body & Soul Reset Retreat in San Diego

San Diego, California, USA

6 nights
---
or talk to Vacayou travel concierge
Are you spiritually curious and ready to immerse yourself in a truly transformational experience? This Mind, Body & Soul Reset hosted by SoCal Wellness Retreats in San Diego teaches you how to strengthen your physical, emotional and spiritual foundation. Led by founder and wellness teacher John Quirk, you will be getting high quality instruction from a leader who really "walks the walk" and makes the practices highly accessible and FUN! With soul-nourishing experiences like hikes in the mountains, sound healing, cold therapy, energy healing, yoga and workshops, you learn techniques that really work and that you can practice anywhere in the world. This experience is all about fun, learning and healing. Step out of your day-to-day and step back into your life rested, calm and empowered with new skills and a retreat family that will support you long after the retreat has ended.
Note: Fun is mandatory!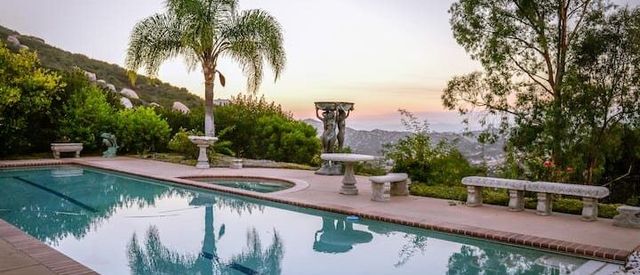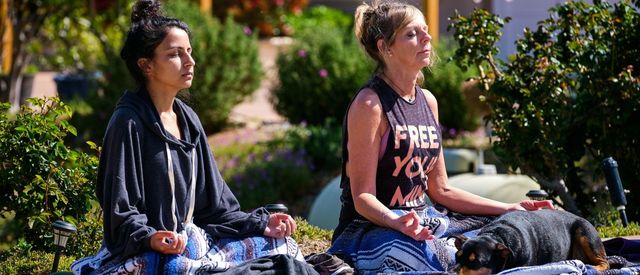 Experience
This weeklong retreat is the intersection of where science meets mysticism. Learn ancient practices through the lens of modern day science in a way that can be applied to your present life and challenges. Meet people who are on the same path and share your desire for transformation, support and happiness. If you're seeking personal growth in a beautiful and serene Southern California environment, this is the retreat for you.
Learn how to live in the present moment with tools to help you long after the retreat is over
Enjoy daily yoga classes we will help you build a safe and fun foundation that you can start at any level and advance as far as you'd like
Learn how to harness the power of your breath and use it in your everyday life
Learn highly effective meditation techniques that are backed by science and get more of the "how and why" to feel confident about"getting it"
Try cold therapy, championed by Wim Hof, and learn the scientific benefits of the cold and let it push you past your comfort zone
Enjoy amazing hikes both in the mountains and the beaches of San Diego
Join a community of people also committed to growth and true transformation AND build a retreat family that will support you long after the retreat has ended
FAQ
Yes, you must be 18 years or older to attend the wellness retreats.
Anyone willing to show up positively and authentically. We pride ourselves on the fact that these retreats are highly inclusive and diverse in age, background, ethnicity and orientation. Fun is mandatory!
We call that a clean slate :) No experience is necessary. We teach you tools that anybody can use at any stage on their wellness journey.
Transportation to and from the retreat and flight is not included. Yoga mats and props are also not included—guests must bring their own. 
 
Terms
Deposit Policy
Full payment is taken at time of booking.
Cancellation Policy
Free cancellation up to 60 days before retreat, within 60 days a retreat credit will be charged and reservation can be moved to a later date. Ask for more information regarding cancellation upon booking.