Exclusive Gastronomy Experience in France

Gascony, France

7 nights

from $4,471 Per Night

Based on rate for two guests
---
or talk to Vacayou travel concierge
Dreaming of La Belle France and its rich culinary history? France is known worldwide for its culinary finesse and lifestyle. In fact, the French gastronomic meal and its rituals have been recognized as an intangible UNESCO cultural heritage since 2010. Embark on an exclusive experience with Christophe Ponçon of Earth-Secrets as he introduces you to the culinary traditions and delights of southwest France. Stay with him at a secret location—a "Domaine"—where everything that you need for your meals is foraged and raised on the property. This is farm-to-table at its most authentic.
Spend four days la cuisine du marché which means cooking according to what you find at the market. Sleep in a refurbished country house with all the modern amenities. Discover culinary treasures straight from Mother Nature to your plate. Enjoy attention to detail from early morning until bedtime. Bedrooms are magnificent, bathwater is drawn from a Roman water source, but most of all there's nothing like breathing the fresh Provencial air.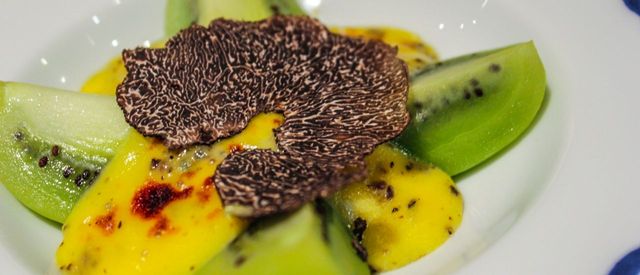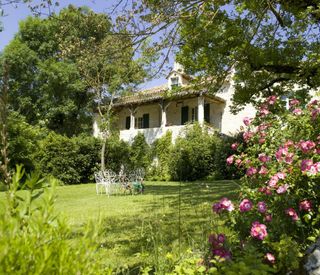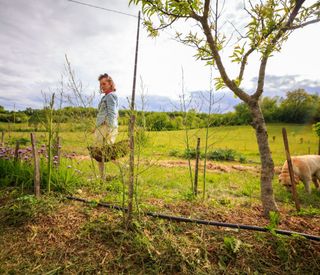 Experience
Indulge in the ultimate gastronomy experience. An exclusive farm-to-table journey that engages all five senses: see, smell, touch, taste and hear the food that defines French culture. Truffles, fresh bread prepared with truffle wheat flour, aged jambon cru. Your home-away-from-home is a secret location. Rest assured you won't miss any luxuries. You may even find that Provencial life suits. 
5 nights accommodations in a private guesthouse with a swimming pool and Jacuzzi with three gourmet meals per day
2 nights accommodations in an award-winning Inn in Gascony with three gourmet meals per day

Surprise menu daily according to your mood and the products available in season

Forage for your day's fare; includes one truffle excursion (seasonal activity)
Sharpen your cooking skills with a kitchen experience watching the chef prepare a gastronomic lunch
Over 100 species of fruits, vegetables, aromatic plants and, of course, truffles grown on the property
Discover the secrets of Armagnac, the oldest French brandy, on a private tour
Spend the day at the Ferme Thermale Spa, an aquatic medicinal retreat
Itinerary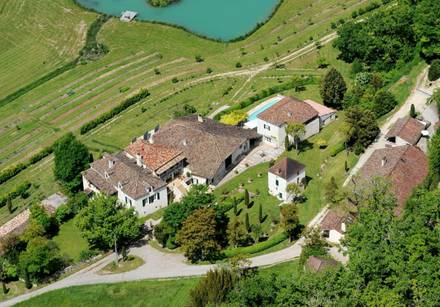 You are greeted at either Toulouse–Blagnac Airport or Bordeaux–Mérignac Airport in the morning. From there, you ride in style in a Tesla Model X to one of the best food markets in France: Victor Hugo market in Toulouse or Capucins market in Bordeaux. Relax for a bit and get into the French gastronomy mindset with a cup of coffee, tea or a glass of wine.
After strolling through the market and purchasing ingredients for lunch, we watch a Cordon Bleu chef prepare our bounty in a nearby apartment. Alternatively, we enjoy a light lunch at a typical troquet (a bistro). After lunch, we drive to our secret Domaine accommodations (2 hours, 20 minutes from Bordeaux; 1 hour and 25 minutes from Toulouse).
The evening starts with a welcome drink and time to get to know each other. Dinner is hosted by the Domaine owner who will surprise you with his welcome meal.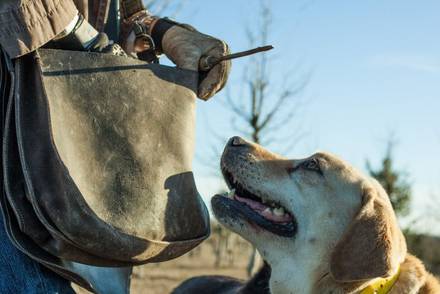 Get your morning started with a gastronomic breakfast before discovering what nature offers us for the day. If it's truffle season, the Domaine owner's wife takes us on a truffle hunt with her well-trained sniffer dogs. She will explain everything about the precious mushroom, having planted the trees herself 15 years ago. With our harvest in hand, we spend the rest of the morning preparing the gastronomic lunch with her husband.
Spend the afternoon walking and relaxing on the 173-acre property, followed by a very special 7-course truffle-based dinner paired with wine. Savor the incredible dishes with the intimate group around the table (just 7 or 8 total including the owners and Chef).
Sample menu:
Asparagus sorbet, black truffle and candied lemons
Fresh duck foie gras with truffles, bran flower rusks
Cream of the priest pumpkin, truffle and foie gras
Gascon pork filet mignon, reduced truffle juice
Small spelled like a truffle risotto
Young leeks à la plancha, truffle and bacon from Gascon Pork
Cabécou de Rocamadour with truffle, pistachio oil, Essène bread pancake
Apple mousse with almond milk truffle grémolata
Chocolate marquise, cocoa nibs and truffle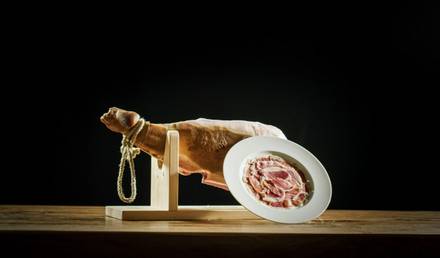 Another incredible gastronomic breakfast to start the morning. Today, we head back out on the Domaine to pick leeks. We learn how all the fruits and vegetables are grown organically without fertilizer but also without tilling the land—that's the job of the earthworms. Lunch is prepared using leeks with a drop of truffle oil. In the afternoon, we see how the owner of the Domaine makes his world-famous jambon cru, which won a blind taste-test in Spain. Our second gastronomic dinner is exceptional as usual and paired with wine.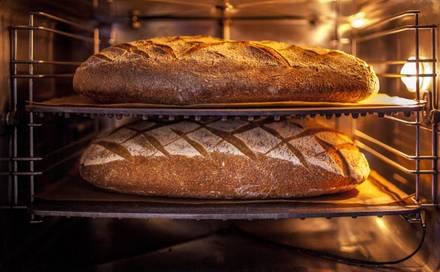 Every day is a surprise, as we discover how to make bread with the flour produced from the wheat grown on the farm. We take a tour of the old flour mill to watch the old-fashioned way of producing this special flour. We start making the bread to be baked on the following day, using natural sourdough produced on the Domaine, of course. After a light lunch, we spend the afternoon exploring the Domaine and discover how the owners are producing over 100 different fruits and vegetables used in their gastronomic meals. Dinner is again a gastronomic pleasure.
Today we visit the vegetable garden (5 acres) which is set up following permaculture practice, a holistic, living-in-harmony-with-nature way of farming. Our vegetable of the day is eggplant. Explore the many ways to prepare it again and again.
In the afternoon, we learn about foie gras. Removing the central nerve is an art. After seeing how they select and prepare it, it is understood why the Egyptians invented (over 2,000 years ago) this piece of gastronomic jewelry. Of course, the night's dinner is centered around this delicacy.
Sample menu:
Duck breast sausage with foie gras, truffle emulsion, field leeks and old vinegar syrup. 
Leave the secret place after our last gastronomic breakfast on the Domaine and do some sightseeing in the region before arriving at the Inn for the next two nights. Chef Michel Guérard, one of the founders of nouvelle cuisine, is waiting with a surprise. Dinner is served at the gourmet restaurant La Ferme aux Grives.
Enjoy Chef Guérard's gastronomic breakfast before an excursion to taste Armagnac followed by lunch at the château. We tour Eugénie les Bains before our last dinner together—an exceptional gastronomic feast prepared by Chef Guérard.
Instead of the excursion, we could spend the day at the Michel Guérard Spa, one of the best in France. Treatments are not included in the price but they are very affordable.
Enjoy a late breakfast after which you will be driven to the Pau Pyrénées Airport, 50 kilometers South of Eugénie les Bains.
Offers
7-Night Gastronomy Experience
from
$4,471
Per Night

Based on rate for two guests
The all-inclusive rate displayed is per night for two people. Personal expenses, alcohol and gratuities from Toulouse–Blagnac Airport or Bordeaux–Mérignac Airport are extra. Packages run from Saturday to Saturday. 
Package Includes:
Accommodations for 5 nights in a private luxury guesthouse in a secret location
2 nights accommodations in an award-winning Inn in Gascony
3 gourmet meals per day, prepared according to season by the Chef and guests
1 specially prepared 7-course dinner with truffles
4 days la cuisine du marché (which means cooking according to what you find at the market)
Unique excursions exploring the French countryside
Personalized tour of one of the best French markets
Private tour of an Armagnac (French brandy) distillery 
Option for a spa day at an aquatic medicinal retreat
Intimate setting limited to two couples
FAQ
Questions can be easily answered with a short telephone conversation prior to the trip.
The only thing Earth-Secrets needs to know upfront is your birth year and your shoe size.
If you have any special culinary requests or dietary needs please let Earth-Secrets know in advance as they aim to please in the unique gastronomy department.
We love our four seasons. Throughout the year we harvest and prepare foie gras, truffles, matured jambon cru, Gascon pigs, Muscovy ducks, leeks, spinach, turnips and carrots. Cavage (harvesting fresh truffles) is from December until March.
But remember, there are over 100 differents fruits and vegetables including aromatic plants, so don't worry, you'll be thrilled to harvest fresh ingredients and prepare lunch every day, all year long, and you'll be surprised each time!
Vegetables
Cardoon: October until March
Pumpkin: September until October
Onion: June until October
Potatoes: May until October
Asparagus: April until June
Broccoli: May until November
Cauliflower: April until November
Green beans: May until November
Radish: March until December
Fennel: June until October
 Fruits
Apricot: June until August
Fig: June until September
Raspberry: June until October
Melon: June until September
Peach: July until September
Pear: August until October
Plum: July until September
Grapes: August until October
Kiwi: November until December
Apple: September until October
Strawberry: June until September
Terms
Arrival is requested before noon on Saturday at Toulouse or Bordeaux International airports. You will be picked up upon your arrival and taken back to Pau airport to return home the following Saturday.
Deposit
50% deposit to secure the booking; remaining 50% due two months prior to arrival.
Cancellation
If cancellations are made 4 months prior, no penalties incurred. Within 4 months of arrival, the deposit will be withheld. If your spot can be rebooked by another party, your deposit will be refunded.