Emotional Balance Retreat

Vilnius, Lithuania

7 nights

from $2,286 Per Person
---
or talk to Vacayou travel concierge
Forget about emails and schedules. Leave your day-to-day behind on an emotional balance retreat. Vilnius Grand Resort is the place to pause, regroup and shift your lifestyle habits. The program is designed for those wishing to better manage their stress levels—combining yoga, meditation and breath work, a variety of calming and balancing treatments with an approved diet plan for a happier, less-stressed you. Leave with more energy and a better prepared mindset to deal with any stressful situation that comes your way.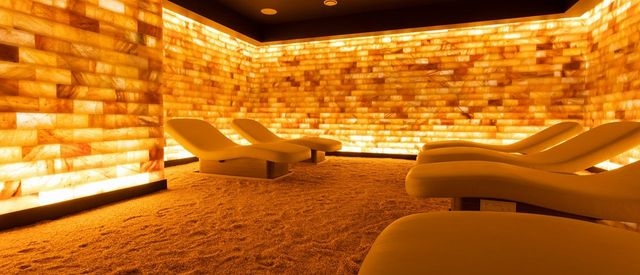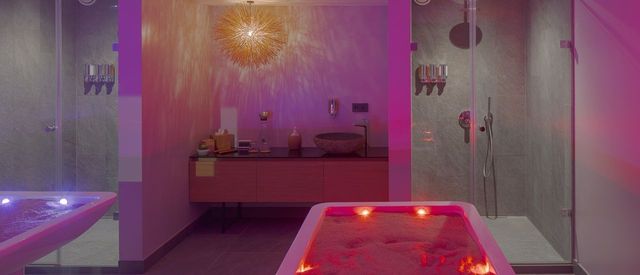 Experience
With a team of expert therapists utilizing the most advanced technologies and results-driven techniques, your time at the V Spa & Wellness Center will be as revitalizing as it is pampering. Expect treatments designed for resilience and building immunity against mental and physical ailments. 
Soak up all the restorative benefits of the Aqua and Vitality pools, Himalayan Salt room, Aromatherapy room
Receive a wide range of stress-releasing spa treatments rooted in a blend of ancient traditions and modern techniques
Take care of your body and regain your strength with yoga, meditation and breath work
Through consultations and testing, the team will assess your current health and fitness and a plan for moving forward
Daily breakfast, lunch and dinner served in accordance with the recommendations from your consultation and test results
Offers
7-Night Emotional Balance Retreat
Rates displayed are per person for the entire stay and do not include tax. 
Package Includes:
7- nights accommodation in Deluxe room
Daily signature nutrition plan
Daily access to the V Spa & Wellness Center
Daily access to the gym
1 x Personal anti-stress support kit
1 x 35 min Stress and Lifestyle assessment
1 x 35 min Body composition test
2 x 35 min Personal program induction and follow-up consultation
1 x 60 min Eating Well for Mental Health personal consultation (online)
2 x 35 min Breath work exercise session
1 x 30 min Anti-stress scrub
1 x 30 min Anti-stress wrap
3 x 35 min Yoga session
2 x 30 min Flotation therapy
1 x 30 min Himalayan salt therapy
1 x 35 min Stretching session
1 x 75 min Balancing Aroma and Steam therapy ritual
1 x 30 min Aromatherapy
1 x 35 min Relaxation massage
3 x 35 min Mind-Body session
1 x 60 min Shirodhara therapy
1 x 60 min Stress alleviating body ritual
1 x 60 min Indian head massage
1 x 30 min LED light therapy
1 x60 min Stress relieving facial therapy
Terms
Full payment due at time of booking. Prices have been converted from Euro to USD.
Cancellation
Nonrefundable if canceled within 72 hours before arrival day for wellness packages (Detox, Anti-stress, etc.).
Resort Fees
There are no resort fees or city taxes. Parking free of charge. Infants are free of charge. For children up to 12 years old, dinner/lunch in the package is 50 % off; an extra bed is $20 USD per night.
Pet Policy
Pets allowed for an extra charge. Pets up to 10 pounds is $12 USD per day; over 1o pounds $20 USD per day.