Sold Out
Discover Your Fullest Potential Retreat With the Wim Hof Method

Playacar, Mexico

3 nights
---
or talk to Vacayou travel concierge
Imagine a mystical place where ancient roots and sacred rituals interact. A paradise of eco-nuances and intangible delights cocooned between a lush jungle and the glistening Caribbean sea. This is Palmaïa, The House of AïA—an all-inclusive holistic and sustainable wellness resort on the gorgeous beaches of Playa del Carmen, Mexico.
And this is where you are invited to discover your fullest potential with Wim Hof Method training, a revolutionary health practice named after its inventor, Wim Hof. This science backed practice has taken the world by storm by using a combination of breathwork, cold exposure and mindset that unlocks the inner power of your physiology, improves your immune system, reduces inflammation, and helps you break through stress and anxiety.
During this retreat, you will learn and observe the deepest elements of the Wim Hof Method. You can also enhance your experience with added practices such as yoga, meditation, Chi Kung and other optional classes at no additional cost. 
Get unique perspectives on life, and be inspired to see your own in a new light. Are you ready for a life-changing experience? Come learn from Jesse Coomer, who learned directly from Wim Hof himself.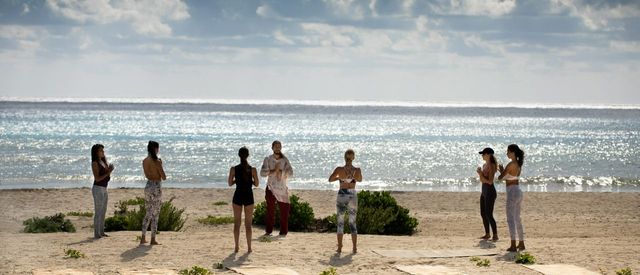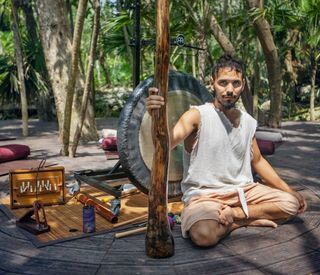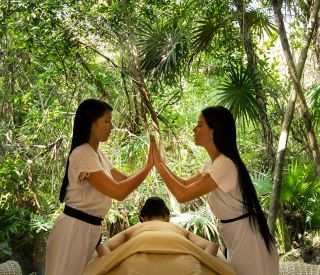 Experience
This retreat is designed for anyone seeking an escape from the grind and an opportunity to reconnect with your inner strength! While adventure seekers will gravitate to this event, those who are seeking a deeper connection to oneself will find what they are looking for. Bring a friend or come alone. Either way, you will find your tribe!
Stay in oceanfront suites—some with swim-out access to the infinity pools, others with sweeping views of the sea and a few nestled among the ocean-side mangroves.
Enjoy high-end amenities without sacrificing environmentally friendly practices.
Dine on some of the best cuisine in the region including options for plant-based and non-vegan eaters.
Step outside of your comfort zone with Architects of Life programming—curated and led by the in-house Shaman—that encompasses an array of rituals and practices.
Push through perceived physical or psychological limits and gain valuable tools for living a longer, happier, and healthier life.
FAQ
This event is not suitable for those who suffer from epilepsy, those who are pregnant or those who have uncontrolled high blood pressure. Ask your doctor if ice bathing is right for you before signing up if you have any concerns.
Terms
Booking Window
Book until April 28, 2022
Deposit Policy
One night deposit at time of booking. Full Payment will be required 7 days before departure. As a general rule and unless expressly agreed otherwise, rooms may be used from 3 pm on the day of arrival and must be vacated before 12 pm on the day of departure.
Cancellation Policy
Full refund if cancelled 24 hours prior to arrival. No shows will be charged 100% of the stay.