Move, Breathe, Learn & Play: Digital Detox Wellness Retreat in San Diego

San Diego, California, USA

3 nights

from $997 Per Person
---
or talk to Vacayou travel concierge
This SoCal Wellness Retreats digital detox retreat in San Diego is an intimate and healing experience where you are surrounded by mountains and lush nature. This retreat is all about leaving all digital devices behind and going back to basics—letting go and living in the present moment. We often don't realize how much stress we accumulate when we're constantly online. Here, you get to re-connect with your body, your emotions and your spiritual self. Led by founder and wellness teacher John Quirk, you will be getting high quality instruction from a leader who really "walks the walk" and makes the practices highly accessible and FUN! You will be guided into new experiences such as breath work, cold therapy and energy healing and you will learn wellness practices to use in everyday life. Group size is small which means you benefit from personalized attention, leaving you feeling empowered and rested. 
Note: Fun is mandatory!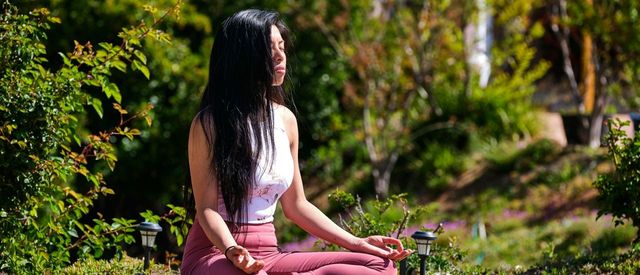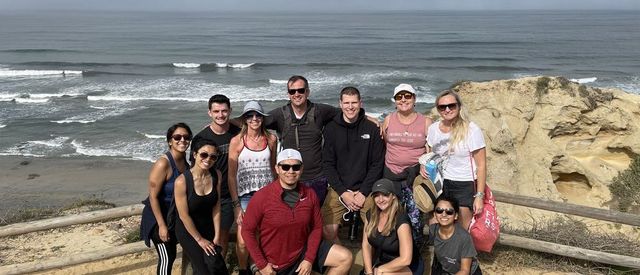 Experience
Disconnect to reconnect. This wellness retreat in San Diego is where you step out of your day-to-day and live in the present moment. Surrounded by master teachers and a loving community, you'll be welcomed with open arms where you can be your true self. Enjoy wellness experiences such as breath work, cold therapy, yoga and energy healing. 
Learn and deepen your yoga and meditation practice with a focus on foundation, flow and progress. With a genuine approach to bring more depth into two powerful wellness tools, you'll learn how to use breath, internal awareness and fun as foundations of your practice. 
Detoxify, energize and balance your body and mind with only your breath—one of the most valuable, healing and free tools we are all born with. Discover how your breath has the power to uncover your deepest self, heal trauma and change how you see yourself and life.
Enjoy private chef-prepared Ayurvedic-inspired meals and learn about how food affects your whole life. From vitality to mood and motivation—food has the ability to heal your body and mind and connect you to your spiritual self.
Itinerary
Today is the first day of your wellness retreat in San Diego. After you arrive, you get to settle in and then enjoy a welcome dinner at 7 pm. Afterward, there is a meet and greet with an icebreaker exercise. This way, you get to familiarize yourself with the place and people. At 9 pm, you will enjoy a gentle yoga practice—a light offering to help shake off the travel. 


Today, you will enjoy healing practices, connecting to yourself and learning new techniques for your well-being. You will be guided by experienced teachers in a group of like-minded people.
The schedule for today is:
- 08:00 - 11:00 Breathwork / All-levels Vinyasa yoga / Meditation / Cold Therapy—create your new morning routine with some or all of these practices that will leave you feeling blissful and invigorated to face the day
- 12:00 Group brunch—plant-based and delicious, the food is meant to nourish you and keep you feeling your best without slowing you down
- 13:30 - 14:30 Group workshops—these workshops are a fun way to learn more about the practices and also to get to know your fellow retreat guests! Learn more about the how and why of breathwork, meditation and mindfulness in action.
- 18:00 - 19:00 Group dinner—more hearty offering to replenish what you put out during the day!
- 21:00 Group meditation—yoga Nidra style breath work and meditation for deep and lucid sleep
Have you ever tried cold therapy? Or how about hypnotherapy? This day is filled with incredible experiences that will benefit you both in the present and beyond your retreat days. 
The schedule for today is:
- 08:00 - 11:00 Breathwork / All-levels Vinyasa yoga / Meditation / Cold Therapy
- 12:00 - 13:00 Group brunch—plant-based and delicious! Snacks are offered throughout the day.
- 13:00 - 16:30 Digital Detox walking meditation—a powerful walking meditation exercise
- 17:30 - 18:30 Plant-based eating workshop—learn the benefits of switching to a plant-based diet. How to make plant-based eating fun and affordable and easy.
- 19:30 - 20:30 Group dinner—more hearty offering to replenish what you put out during the day!
- 21:00 Hypnotherapy workshop—learn the skills of self-hypnosis, a powerful way to tap into the subconscious and help with a variety of challenges including overeating, relationships, sleep, self-limiting beliefs and more
Today is a beach day with a beautiful hike in San Diego, leading to one of the most beautiful beaches in the world: Torrey Pines. Afterward, there is a final ceremony as a group and then we'll say our goodbyes. 
Offers
3-Night Digital Detox with Healing, Yoga & Nature
Vacayou Exclusive
As a Vacayou guest, receive 50% off all massage treatments.
The package price displayed is per person in a shared room (taxes and fees not included). You can upgrade to your own private room for an additional cost.
Package Includes:
3-night accommodation in a shared (or private room) at Serenity Mountain Estate
Daily Ayurvedic-inspired brunch, dinner & snacks with private chef-prepared food
Daily yoga, breath work, meditation and group workshops
Wisdom sessions with founder John Quirk and guest experts
A beach day and ceremony in beautiful Torrey Pines 
A digital detox walking meditation
Access to continuing education post-retreat
And most of all: FUN!
*Massage services extra
From
To
Package
Price
Book

From:

April 17 2023

To:

April 20 2023

Package:

3 nights

Price:

$997 Per Person

Book Now

From:

May 15 2023

To:

May 18 2023

Package:

3 nights

Price:

$997 Per Person

Book Now
FAQ
Anyone willing to show up positively and authentically. We pride ourselves on the fact that these retreats are highly inclusive and diverse in age, background, ethnicity and orientation. Fun is mandatory!
We call that a clean slate :) No experience is necessary. We teach you tools that anybody can use at any stage on their wellness journey.
Transportation to and from the retreat and flight is not included. Yoga mats and props are also not included—guests must bring their own. 
 
Yes, you must be 18 years or older to attend the wellness retreats.
Terms
Deposit Policy
Full payment is taken at time of booking.
Cancellation Policy
Free cancellation up to 60 days before retreat, within 60 days a retreat credit will be charged and reservation can be moved to a later date. Ask for more information regarding cancellation upon booking.