Sold Out
Maine's Acadia National Park: Cycle Through Coastal Scenery & Rugged Beauty

Portland, ME

5 nights
---
or talk to Vacayou travel concierge
While the rugged beauty of Acadia National Park naturally gets the headlines, there is so much more to cycling in Maine than just one of the nation's most beloved parks. From the rugged coastal scenery to quintessential New England fishing villages and inspiring lighthouses to watching the sun rise above the Atlantic Ocean, Maine offers something for every level of cyclist. During this cycling tour powered by Intrepid Travel, spend your days riding quiet and beautiful tree-lined roads and your evenings enjoying some of America's finest seafood cuisine—the perfect antidote to busy city life.
The Basics
Start and Finish: Portland, Maine
Minimum Age: 15
Group Size: Minimum 1, Maximum 16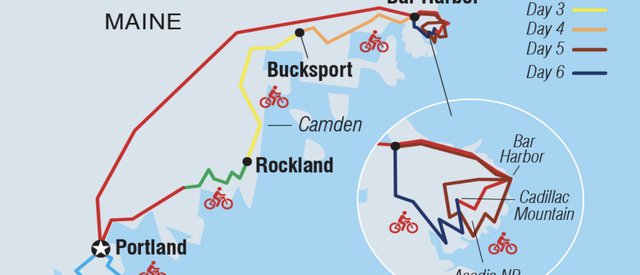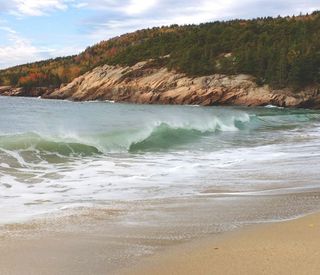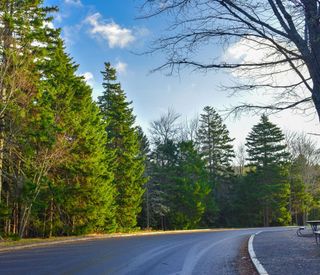 Experience
Known for its rocky coastline, picture-perfect lighthouses, amazing seafood (lobster anyone?) and pristine natural areas like the granite and spruce islands of Acadia National Park, Maine is just a 5-hour drive from New York and under 2 hours from Boston yet a million miles away from city life – a true cycling paradise.
Cycle the same rugged coastal scenery that inspired the tempestuous seascapes of the acclaimed 19th-century American painter Winslow Homer
Ride through the beautifully rugged Acadia National Park, one of the nation's most beloved parks
Pedal through quintessential New England fishing villages and visit some of the most inspiring lighthouses you ever see
Enjoy some of America's finest seafood cuisine – with a local leader's expert insight to guide you to the best spots
Experience sunrise and epic views from the top of Cadillac Mountain, known for being the first place to see the sunrise in the United States
Itinerary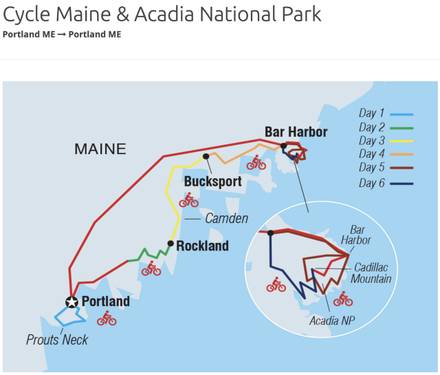 Welcome to your Maine cycling adventure. Meet your fellow cyclists and guide at 1:00 pm. for a brief orientation and group meeting before being fitted to your bikes for your first ride in America's northeastern-most state. Not to be confused with its northern namesake in Oregon, the charming coastal city of Portland is small in size, yet big on the adventure as you'll discover on a loop ride south past the historic Portland Head Lighthouse – the oldest lighthouse in Maine – and whitewashed Cape Elizabeth Lighthouse.
Visit Fort Williams, part of Portland's sea defenses since 1871, then continue to the rugged coastal scenery of Prouts Neck. Inspiration for the tempestuous seascapes of the acclaimed 19th-century American painter, Winslow Homer, you will pass the Homer Studio, where Homer resided from 1884 until his passing. From here you'll head back to your accommodation in Portland where you can opt to enjoy dinner together in town, visit one of the 20 microbreweries in town, or just wander the historic streets – your local leader will have plenty of suggestions for what to do.
Please note there are no meals included on this day.
Special Information
Riding Distance - approximately 33 miles / 53kms, undulating with 1150ft / 350m of elevation gain
Optional Activities:
Local Brewery Tour - USD65
Portland Museum of Art - USD15
Portland Observatory - USD10
This morning you'll head north by private vehicle (approx. one hour), stopping in Freeport, home of the 110-year-old outdoor retail giant, L.L. Bean, then continuing on to the delightful harbor town of Damariscotta. Known as 'the oyster capital of New England' this quiet yet charming town is the perfect place to start riding. Your route today snakes a winding route east, travelling along quiet wooded country roads. You'll pass the many 'ponds' that this area is famed for, then hit the coast of the West Penobscot Bay before reaching Rockland. The rest of the day is free for you to discover this charming port town –perhaps stroll along the Rockland Breakwater out to its unique lighthouse, visit the Maine Lighthouse Museum, or head to the Project Puffin Visitor Center. You may also like to visit the Farnsworth Art Museum or Center for Maine Contemporary Art. Tonight you are free to explore dinner options in nearby Rockland at your leisure.
Special Information
Riding Distance - approximately 38 miles / 62kms, undulating with 2560ft / 780m of elevation gain. Our route features a fair amount of vertical gained and lost, but with a peak elevation of only 200ft/ 60m.
Optional Activities
Center for Maine Contemporary Art - USD8
Farnsworth Art Museum - USD15
Rockland Breakwater & Lighthouse - Free
Maine Lighthouse Museum - USD8
Today is the longest ride of this tour, heading north along the coast of Penobscot Bay and inland at times to the town of Bucksport on the Penobscot River. Along the way, cycle through preserves and state parks to the charming coastal towns of Camden – where the mountains meet the sea – and historic Belfast with its recent boatbuilding renaissance. The true highlight of the ride is the constant picturesque coastal views with glimpses of the white sails of yachts and some of the many islands that line the dramatic coast.
Cross Penobscot Narrows Bridge with views over nearby Fort Knox State Historic Site, then arrive into the small riverside town of Bucksport. After a long but rewarding day in the saddle simply put your feet up or if you are still feeling energetic, opt to walk the vibrant downtown waterfront area.
Special Information
Riding Distance - approximately 48 miles / 77kms, undulating with 2900ft / 885 m of elevation gain
Today's route is a little flatter as you ride east on the tree-lined roads that flank waters of Toddy Pond, then enjoy a mostly downhill ride through the almost deserted countryside to Patten Bay. From here the countryside changes as you follow the Union River, before leaving the mainland and crossing the shallow waters of Mount Desert Narrows to Maine's largest island, Mount Desert Island. You'll arrive at the hotel in plenty of time to freshen up, then take the vehicle (approx. 10 miles) down to Bar Harbor, the gateway to the Acadia National Park. Perhaps enjoy a stroll along the picturesque Bar Harbor Shore Path for beautiful views across to the many small islands that dot Frenchman Bay.
Tonight, you are free to have dinner on your own and it's the perfect spot to enjoy some fresh Maine lobster if you haven't already this week (or even if you have!).
Special Information
Riding Distance - approximately 40 miles/64kms, undulating with 2000ft /610 m of elevation gain
Today enjoy a cycling loop like no other as you cycle around Acadia National Park, the first national park east of the Mississippi and one of the nation's most beloved parks. Explore the rugged, rocky coast, enjoying iconic viewpoints such as Thunder Hole, and the clear turquoise water of Sand Beach. Acacia is not all about the coastline either and the views inland of the glacier-carved center of the island are equally impressive as you cycle beneath Cadillac Mountain and past the incredibly photogenic Jordan Pond and Eagle Lake, before returning downhill to charming Bar Harbour.
For those looking for a longer challenge you can opt to extend your route to ride by the beautiful Bass Harbor Head Lighthouse – one of the most photographed of all lighthouses in New England – or you are free this afternoon to go on an optional kayak tour, whale watching cruise or lobster fishing excursion.
Special Information
Riding Distance - approximately 21 miles / 34kms, undulating with 1600ft /490 m of elevation gain
Optional Activities
Whale Watching Tour - USD63
Sea Kayak Tour - USD60
Lobster Fishing And Seal Watching - USD35
Your final ride day may be one of the shortest, but it'll be certainly one of the most memorable! Cadillac Mountain is famous for being the tallest point on the North Atlantic seacoast and the first spot that the sun's rays touch US soil at dawn each morning. Take an early morning drive up the gently winding road to the 1,530 ft summit, arriving prior to sunrise to take in the inspiring panoramic views of the sun rising above the Atlantic.
Enjoy the freewheeling descent towards Eagle Lake and take the well-paved Park Loop Road, which will soon connect you to the famed 'carriage roads' and the spectacular stone bridges that were designed, built, and gifted by John D Rockefeller Jr. Winding through the forests stop at the Jordan Pond House and its stunning boulder-strewn reflection across the lake – before once again dropping back down in Bar Harbor. From here return to the hotel to freshen up before saying goodbye to Acacia National Park transferring by vehicle (approx. three hours) back to Portland where the trip comes to an end.
Special Information
Riding Distance - approximately 22 miles / 35kms, one significant climb of 5 miles averaging 5% grade, with 2150ft /660 m of elevation gain
You will arrive back into Portland at approximately 4pm.
FAQ
Airfare
Airport transfers, taxes and excess baggage charges
Bicycle helmet (bike helmets are compulsory on this trip. You will be unable to hire bike helmets locally so please bring your own from home)
Travel insurance (mandatory and must be taken out at the time of booking)
Optional activities and all personal expenses
There are regular rest breaks each day, however, it is important to note that you will be riding over multiple and consecutive days in a climate and terrain that may be unfamiliar. While it can be tempting to start out riding as hard and fast as you can (Intrepid gets it!) they recommend taking it easy on the first few days while your body gets used to the rides and the climate.
As a general rule, the more preparation you can do for this type of trip, the more you will enjoy it. Prepare for the trip by doing aerobic type exercises before traveling - jogging or swimming are some options, though cycling is best. If possible take some extended day rides before traveling, or spend time on exercise bikes in the gym. The more your muscles (and bottom) are prepared for the riding on this trip the more you will be able to enjoy the wonderful countryside and people you meet while riding. Note that enthusiasm for bike riding and adventure is essential!
It is also important that you are both confident and competent in riding a bicycle, both solo and in a group environment.
Cycling Distances:
The information listed in the itinerary is a guide to the approximate distances and terrain cycled each day. However, this may vary depending on the physical capabilities of the group, and changes to local conditions. For safety reasons Intrepid only cycles during daylight hours, so there may be some early morning starts. You will take regular rest breaks throughout cycling days.
Bicycle hire is included in your trip price. Please advise your height at the time of booking so Intrepid can organize a suitable sized bike. Bike helmets are compulsory on this trip. Bike helmets cannot be provided locally so please ensure you bring your own bike helmet from home.
Intrepid will not require a negative COVID-19 test before joining a trip unless it is a requirement of entry for the country. If you are unwell prior to traveling, please stay at home and contact them to make alternative arrangements. At the group meeting, you will be asked to complete a self-screening health form and report any COVID-19 symptoms as well as any close contact with someone who has suspected or confirmed COVID-19. If you are displaying any symptoms or have any health concerns at this time, Intrepid will follow the advice of local health authorities to determine whether medical assistance, isolation or further action is required. They ask all travelers to continue to monitor their health throughout their travels and report any relevant symptoms to their tour leader.
While Intrepid is confident in the quality and suitability of the bikes we include, they do recognize that sometimes you just need the comfort of your own bike to enjoy the ride. If you are thinking of bringing your own bike on this tour please advise at the time of booking and take note of the below information. If you do choose to bring your own bike please note that Intrepid will not be carrying a spare bike for you.
Suitable Type of Bike:
Although the surfaces of the roads you will travel on are generally good there are occasionally gravel or potholed sections of road/track. As such, they recommend a 'mountain' or 'hybrid' style bike with plenty of gear selections for easy cruising. Please note that Intrepid usually cannot accept tandem bikes on their tours as often they are too large for their transport. In some destinations, they are able to make an exception. Please ask your booking agent.
Before the Trip:
Intrepid recommends that you have a full service of your bike performed by a trained mechanic, to help minimize any issues you may have during the trip itself. Please also ensure that you have specific and adequate cover for loss, damage or theft for your bike under your travel, home contents or a specialist insurance policy.
During the Trip:
Your bike will be transported in the same way as the included bikes, usually in the bike support vehicle or on the bike trailer. While Intrepid endeavour to take the best care they can, you should recognize that transported bikes do get the occasional bump or scratch along the way. The same applies when you take other forms of transport, such as a train, where Intrepid is unable to pack the bikes themselves. Your bike will also be secured in the same way as their included bikes. Please note this can occasionally be outside (where the bikes are locked together).
While Intrepid's mechanics can usually assist with minor repairs, you are responsible for the safety and upkeep of your own bicycle. This includes conducting regular safety checks of your bike during the trip and cleaning your bike. In addition, any parts that require replacing are your responsibility. Most destinations have access to only limited spares along the way, and access to bike shops can be days apart. Therefore, please ensure you bring any spare parts that you may require (especially specialist parts).
In order to reach the destination, it is necessary for you to travel via various modes of transportation, including planes and trains. Please be aware that any extra costs involved with transporting personal bikes are your responsibility. This includes (but is not limited to) additional transport costs and customs/import fees.
Your preferred airline should have no problem carrying your bike, but many will charge an extra fee. Contact them before departing to discuss their arrangements for transporting bikes.
A well-padded bike box obtainable from a bike shop is usually the best method of plane transportation. Intrepid recommends that you accompany your bicycle on the flight. Unaccompanied bicycles have been known to spend some extra days in the hands of customs authorities.
Please also note that many taxis are not large enough to transport a bike box/bag so you may be delayed waiting for a suitably sized vehicle.
To allow flexibility in showing your appreciation, gratuities are not included. If you're happy with the service you receive, providing a tip - though not compulsory - is appropriate. While it may not be customary to you, it's of great significance to the people who will take care of you during your travels, inspires excellent service, and is an entrenched feature of the tourism industry across many destinations. Please note Intrepid recommends that any tips are given directly to the intended recipient by a member of your group, rather than collected and passed on by the group leader.
Hold on to your smaller notes and coins to make tipping easier. The following amounts are per person suggestions based on local considerations and feedback from past travelers:
Local Guides:
Throughout your trip, you may at times have a local guide. Intrepid suggests $3-5 per passenger per day.
Drivers:
You may have a range of drivers on your trip. Some may be with you for a short journey while others may be with you for several days. Intrepid suggests $3-6 per day for drivers.
Your Tour Leader:
You may also consider tipping your tour leader for outstanding service throughout your trip. The amount is entirely a personal preference, however as a guideline $2-4 per person, per day can be used. Of course, you are free to tip more or less as you see fit, depending on your perception of service quality and the length of your trip. Remember, a tip is not compulsory and should only be given when you receive excellent service.
While travelling with Intrepid you'll experience the vast array of wonderful food available in the world. Your group leader will be able to suggest restaurants to try during your trip. To give you the maximum flexibility in deciding where, what and with whom to eat, generally not all meals are included in the trip price. This also gives you more budgeting flexibility. As a rule, the groups tend to eat together to enable you to taste a larger variety of dishes and enjoy each other's company. There's no obligation to do this though.
Your group leader will endeavour to cater for specific dietary requirements where possible, and vegetarianism and gluten intolerance will be catered for in most instances. There may be some meals and activities that are fixed in advance and therefore cannot be modified to suit dietary requirements. These instances will be indicated in the "trip notes" itinerary. Please notify your group leader of any dietary requirements in your group meeting at the start of the trip.
For those suffering from particular food allergies, your group leader will endeavour to disclose to their fullest knowledge the main ingredients in dishes being consumed. It is, however, your personal responsibility to ensure that you do not ingest any foods to which you are allergic.
All Intrepid cycling group trips are accompanied by one of their cycling leaders. The aim of the group leader is to take the hassle out of your travels and to help you have the best trip possible. Intrepid endeavors to provide the services of an experienced leader however, due to the seasonality of travel, rare situations may arise where your leader is new to a particular region or training other group leaders.
Intrepid cycling leaders are all passionate cyclists, as you'd expect, but they also go through some pretty rigorous cycle-trip-specific training. Each one has undergone on-road training and supervision and knows how to do safety checks, basic repairs and emergency first-aid. And at the end of the day they're still regular Intrepid leaders, which means they will provide information on the places you are traveling through, offer suggestions for things to do and see, recommend great local eating venues and introduce you to their local friends. While not being guides in the traditional sense you can expect them to have a broad general knowledge of the places visited on the trip, including historical, cultural, religious and social aspects. Intrepid aims to support local guides who have specialized knowledge of the regions they visit. If you were interested in delving deeper into the local culture at a specific site or location then your leader can recommend a local guide service in most of the main destinations of your trip.
On this trip you will be accompanied by two local leaders - one to cycle with you, and one to drive the support vehicle. As an extra safety precaution, the cycling leader will provide you with the daily routes through RideWithGPS smartphone app and supply a phone holding strap to connect your phone to the handlebars.
Packing for a cycling tour isn't that different from any other adventure. But if you want to be comfortable and warm, here are a few bike-specific tips.
Helmet – these are compulsory, but if you don't have your own you can sometimes purchase an approved and well-fitted one at the start of the trip (Intrepid leaders can assist you with this). There are some destinations where you are unable to purchase or hire appropriate helmets locally so you will need to bring your own.
Padded bike shorts
Quick-dry jerseys. You can definitely get away with a few cotton t-shirts but having a few light and breathable jerseys will make your cycling a lot more comfortable, especially in warmer/humid climates.
Quick-dry socks
Cycling gloves are not essential but recommended as padded cycle gloves will make your riding more comfortable and can help protect you in case of a fall.
Rain gear. Pack a light poncho in case the weather turns when you're out on the road
Light breathable waterproof/windproof gear is especially useful for those early mornings or downhill sections when the wind-chill becomes a factor.
Water bottle. Intrepid doesn't provide bottles but all their bikes have one bottle holder fitted (and a second one can be fitted if required). Please bring a cycling-specific water bottle as other types will fall out of the holders. A Camelbak will make drinking on-the-go easier.
Well fitted sports sunglasses help protect against dust, insects and (of course) the sun
Day pack. Intrepid's support vehicle will carry your main bag, but a day pack for snacks and clothes is a good idea.
Suncream. Please bring a high protection factor (e.g. SPF 50) sunscreen as long days in the saddle can really expose you to the sun
Shoes. Normal sports shoes can be worn on all of Intrepid's trips however you may want to consider a flat shoe with a relatively stiff sole as it makes pedalling a lot more efficient. Regular cyclists are welcome to bring their own cycling-specific shoes however Intrepid recommends "mountain bike" style shoes that have a grip on the sole rather than road bike' shoes as you will still be walking around while on the rides (cafe/photo/toilet stops, etc.). For safety reasons, they require that you wear shoes that completely cover the toes while riding.
Saddles – are saddles are standard, unisex models –less experienced cyclists may choose to bring your own gel seat cover for added comfort. Regular cyclists are welcome to bring their own saddle – Intrepid leaders will assist in fitting it to your bike
Pedals – all bikes come with flat pedals. Regular cyclists are welcome to bring their own pedals – Intrepid leaders will assist in fitting them to your bike
As space in Intrepid's support vehicle/transport can be limited they request that you bring only a small luggage bag with you rather than larger bags or suitcases. As space in the support vehicle is very limited they request that travellers bring only a small bag, no more than 20kgs with them.
Terms
This trip is provided by Intrepid Travel. Minimum age requirement is 15 years old. Minimum of four people total must book this trip for it to happen. Maximum 12 people allowed on the trip in total. A Single Supplement may be available on this trip, please ask for more information. Prices include taxes and fees.
Deposit:
Lock in your trip with a deposit and then pay the rest in instalments whenever you like, with no interest or fees. Just make sure you've paid in full by 21 days before your trip is scheduled to depart. If you cancel your trip up to 21 days before departure, you can transfer your deposit to another available trip or hold your deposit on file indefinitely.
Insurance:
Travel insurance is compulsory on all our trips for those travelling internationally. Intrepid requires that at a minimum you are covered for medical expenses including emergency repatriation. If you are travelling within your home country or region please confirm before travel that you are entitled to access the public medical system easily should an accident occur. Intrepid strongly recommends all travellers have a policy that also covers personal liability, cancellation, curtailment and loss of luggage or personal effects. For international trips, you will not be permitted to join the group until evidence of travel insurance and the insurance company's 24-hour emergency contact number has been sighted by your leader. If you have credit card insurance your group leader will require details of the participating insurer/underwriter, the level of coverage, policy number, and emergency contact number rather than the bank's name and your credit card details. Please contact your bank for these details prior to arriving in-country.
Authority on Tour:
Trips are run by a group leader. The decision of the group leader is final on all matters likely to affect the safety or well-being of any traveller or staff member participating in the trip. If you fail to comply with a decision made by a group leader, or interfere with the well-being or mobility of the group, the group leader may direct you to leave the trip immediately, with no right of refund. Intrepid may also elect not to carry you on any future trips booked. You must at all times comply with the laws, customs, foreign exchange and drug regulations of all countries visited
Health:
All travellers need to be in good physical health in order to participate fully on this trip. When selecting your trip please make sure you have read through the itinerary carefully and assess your ability to manage and enjoy Intrepid's style of travel. Please note that if in the opinion of the group leader or local guide any traveller is unable to complete the itinerary without undue risk to themselves and/or the rest of the group, Intrepid reserves the right to exclude them from all or part of a trip without refund. You should consult your doctor for up-to-date medical travel information or for any necessary vaccinations before departure. Intrepid recommends that you carry a first aid kit as well as any personal medical requirements as they may not easily be obtained while travelling.
Any form of violence (verbal or physical) or sexual harassment, either between customers or involving Intrepid's leaders, partners or local people, will not be tolerated. Use or possession of illegal drugs will not be tolerated. If you choose to consume alcohol while travelling, drink responsibly  and abide by the local laws regarding alcohol consumption.