Cartesiano Urban Wellness Center Mexico
Sleep & Live Better: Circadian Health and Rebalance Retreat in Mexico

or talk to Vacayou travel concierge
Welcome to a wellness retreat that brings you the perfect balance of modern and old in beautiful Puebla, Mexico. Enjoy contemporary luxury with beautiful colonial references and unparalleled spaces with elegance and enduring beauty. Discover the power of sound and ancient healing and embrace modern technology—all in one space. 
This Circadian Health and Rebalance program at Cartesiano Wellness Center is designed to actively guide you to identify your sleep-wake cycles and your peaks of energy during the day. It's the perfect retreat for people who suffer from sleep issues, stress, anxiety or fatigue. But it's also for those who want to learn more about their body's natural rhythm and how sleep affects everything from creativity to health. Understand and align with your natural biological rhythms., improve your sleep quality, and learn how to nourish yourself correctly and reduce your risk of chronic disease.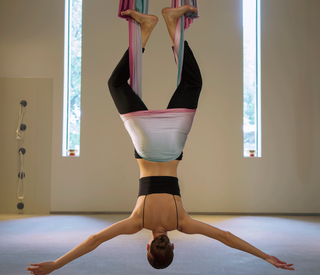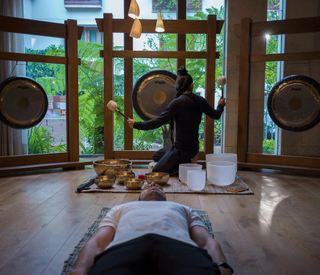 Experience
Enjoy a signature program with accommodation, personal wellness consultation, full board meals and Gharieni treatments tailored to your specific needs. Set in one of the most colorful and charming cities of Mexico, this retreat invites you to step into a life you can truly enjoy and appreciate. 
Rebalance your Autonomic Nervous System, restore rhythm and strengthen the function of your immune system
Restore and promote healthy sleep hygiene and reduce stress and anxiety to improve your well-being
Naturally reduce chronic inflammation and oxidation processes in your body, which cause chronic disease
Become aware of your daily rhythms work and how your nature is meant to be in sync with nature—connect to a sense of belonging
Guided rituals of calm and tranquility for good sleep hygiene
Anti-stress treatments to stimulate your nervous system
Welnamis Gharieni's experience with binaural sounds therapy and spa wave therapy
Ancient wisdom healing traditions like meditation, yoga, sonotherapy, mindful moments and visual healing
Offers
5-Night Circadian Health and Rebalance Retreat
The package price displayed is per person for a 5-night stay. You can always customize your retreat experience by choosing a different length of stay. Taxes not included. 
Package Includes:
Luxury accommodation in a Classic (King or Double) room 
Integrative health consultation and chronotype evaluation
Customization of your program according to your needs and goals
Integrative nutritionist orientation
Autonomic nervous system evaluation
Personal assessment with your wellness facilitator
3 daily meals, healthy snacks and non-alcoholic beverages
Classes in conscious cooking
Mexican herbal bar (immune enhancers, fermented & functional drinks)
Regenerative signature spa therapies
Gharieni treatment experiences
Wellness activities
Personalized breathing sessions
Biophilia & cultural immersive experiences
Personal assessment with your breathing coach
Life breathing practice session
Sleep hygiene rituals
Circadian health expert talks
Body massage & body treatment
Foot massage
Aesthetic treatments
City tour and/or regenerative farm tour
All the wellness activities according to your program (yoga, meditation, breathing session, sound therapy, ceremonies)
Access to all the facilities: pool, fitness center, gardens, terrace and lobby bar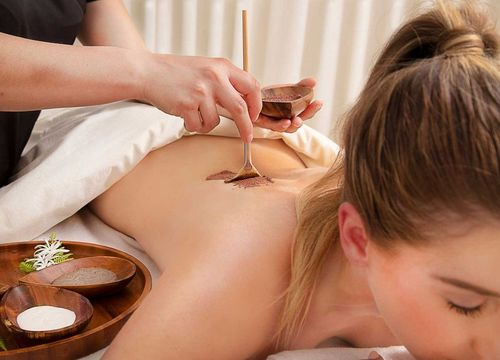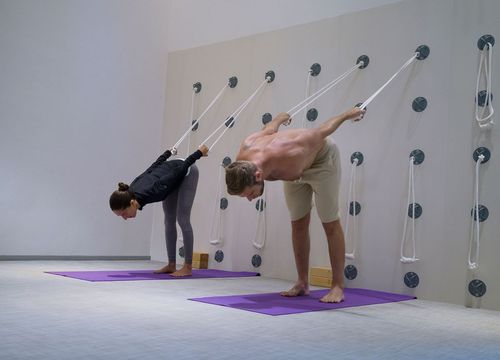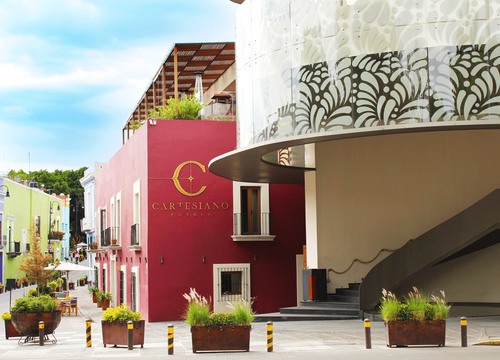 A stay at Cartesiano is not only about enjoying the privacy and luxury of the facilities, but also about a space to reconcile with your physical and mental health. The conceptual suits allow you to recover your sleep, detoxify your body, regenerate your vitality and return to your center. Choose from a room with a King or Double Queen bed featuring amenities designed to meet your sleep, relaxation, vitality and general wellness goals. 
FAQ
Yes, the Circadian Health & Rebalance Retreat at the Cartesiano Urban Wellness Center is for adults only. 
Yes, you can customize the length of your stay. Simply contact us before booking and we'll help you.
Terms
Deposit:
Deposit is 50% which is charged at time of booking. Remainder taken at check-in.
Cancellation:
Any program canceled 20 days or more before the day of arrival will incur a penalty of 15% of the total price of the contracted program.
Any program canceled from 19 to 10 days or more before the day of arrival will incur a penalty of 30% of the total price of the contracted program.
Any program canceled from 9 to 1 days before the day of arrival or if the guest does not show up will incur a penalty of 50% of the total price of the contracted program.
COVID Modifications:
The reservation and modification policy has been made more flexible to facilitate any change or rescheduling of the guest's stay:
If symptoms of Covid 19 have been detected, it is allowed to modify the reservation without penalty. The new reservation date must be at least 90 days after the original reservation date, and up to 12 months after the original reservation date.
If the dates of stay have already been modified once, and unless there is a cause of force majeure any subsequent cancellation will incur cancellation fees, for the full amount of the deposit initially paid (50% of the reservation).