Enjoy the Ride
White Stallion Ranch is all about horses, western hats and hospitality—authenticity is their guiding light with adobe architecture, rustic guest rooms, Southwest-inspired menus, dusty trails and real-life wranglers. But there's an air of resort here, too, with a day spa, swimming pool, fitness center, movie theater and a vast array of ranch activities from hiking, rock climbing, fat tire e-biking to tennis. Every evening guests can try their hand at line dancing, sit around a moonlight bonfire, be serenaded by a cowboy singer, stargaze and more. A true Western lifestyle is guaranteed. 
Tucson, Arizona

Ranch

Award-Winning
What We Love
Who wouldn't want to explore Arizona's rugged desert landscape as it was meant to be seen—by horseback. Exciting and beautiful, the surrounding mountains provide an amazing backdrop for adventure in the desert. The ranch's riding program includes fast rides, breakfast rides, walking rides, mountain rides AND get this, Wine and Cheese rides and the slightly more relaxed Beer & Cheetos rides. There are also loads of activities besides horseback riding: rock climbing, e-biking, working out at the fitness center, shuffleboard, archery, swimming, hot tubbing, you name it. Aside from these daytime activities, things get heated at night with moonlight bonfires, serenading cowboy singers, movies in the screening room and margaritas on saddle bar stools. 
Get your fill of a traditional dude ranch full of Western flavor. Your Vacayou option includes: 
Charming accommodations in a Southwestern rustic guest room
Hearty home-style meals (breakfast, lunch and dinner)
6 horseback riding days (excludes lessons) and helmets 
Use of all ranch amenities, daytime activities and evening entertainment
Non-riding activities: rodeo visit, hiking, e-biking, rock climbing
Sport court, fitness center, stadium tennis court, recreation room and a 27-seat screening room 
Transfers from Tucson International Airport
Breathtaking panoramic views of the desert and mountains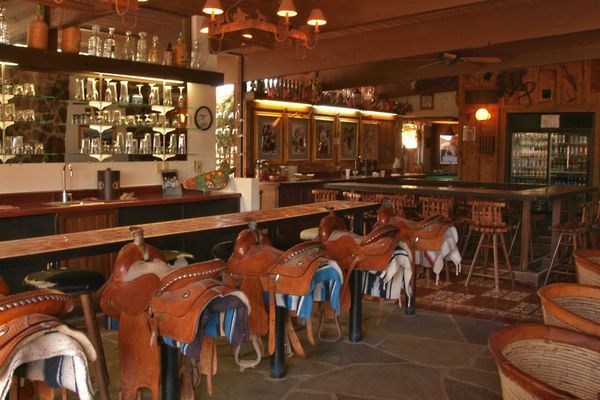 Riding
White Stallion Ranch owns one of the largest private herds of horses in Arizona. The extensive riding program accommodates the experienced horse owner, the "first-time" rider and all riders in between. For those who like a little excitement, our fast rides are a great way to get the adrenaline pumping. Loping through the desert on horseback you'll begin to believe that you really should have been born a cowboy. Intermittent walking and trotting allow you to catch your breath and enjoy the scenery. For those who prefer to soak up the sun and scenery, there's no better way to see the desert flora and fauna and experience the ecosystem of the Sonoran desert than by a walking ride. You'll ride all week and never use the same trail twice!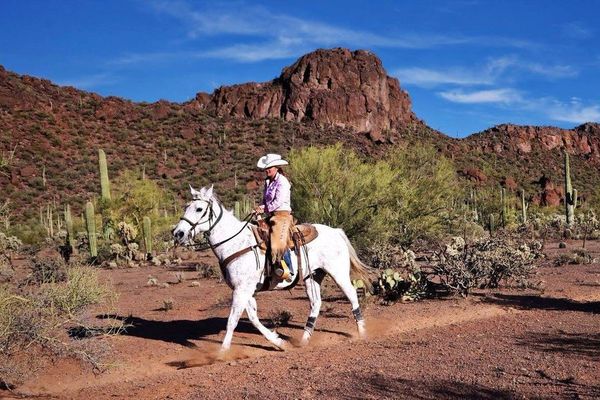 Experience
When you're not in the saddle, enjoy the Arizona sun and all the ranch amenities including a hot tub, a pool, a cowboy entertainer, line dancing, a movie theater and everything in between. Fun, exciting and challenging outdoor adventures include rock climbing, hiking, fat tire e-biking and archery. For something a little atop your horse, opt for the Wine and Cheese Ride or the slightly more relaxed Beer & Cheetos Ride. You may want to add a couple of days to your stay to take advantage of all the variety!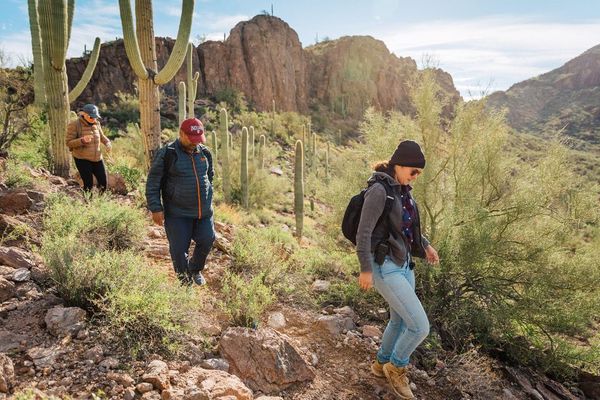 Culinary HIghlights
A variety of meal options is available to please even the pickiest of eaters. The chefs use only the freshest, quality ingredients in their home-style recipes to create flavorful meals just like mom used to serve. Breakfast includes a cooked-to-order menu as well as an extensive continental buffet. The daily lunch buffet allows you to dine inside or on the patio with a selection of two entrees, several side dishes, a salad and a sandwich bar. Fresh fruit is always available. Dinner is often a buffet with the main entrees grilled outdoors with a choice of two entrees and an ever-changing variety of side dishes. Delicious dessert options vary nightly. Snacks are always available, including the ranch's famous homemade trail mix.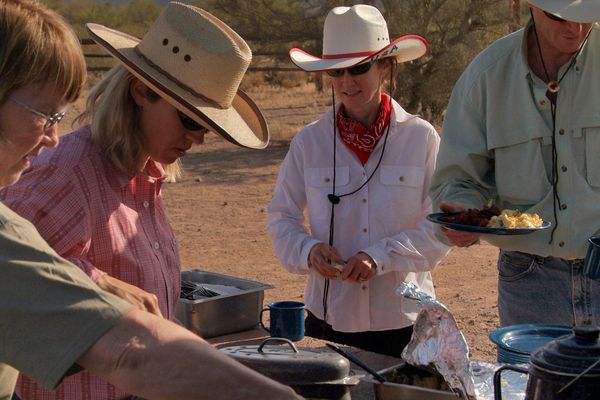 White Stallion Ranch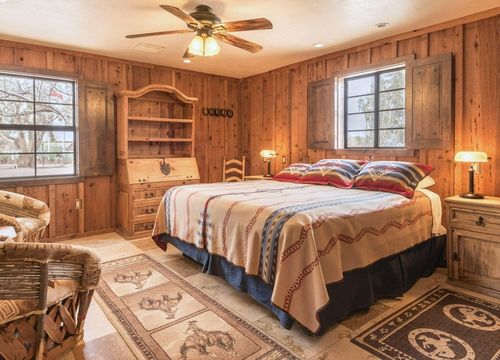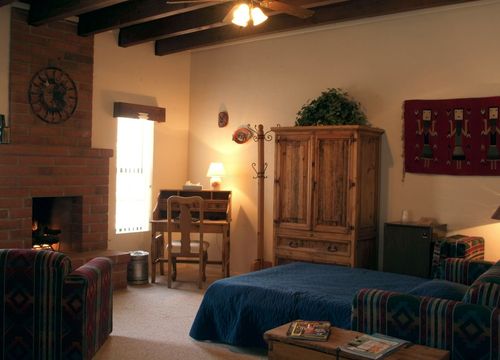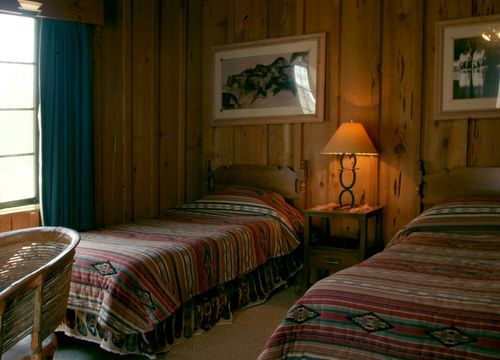 Accommodations
The ranch has a warm, welcoming atmosphere that will make you feel right at home. The 43 guest rooms are spacious and charming and situated throughout the ranch. There's also a five-bedroom, three-bathroom Hacienda with a full kitchen, laundry room, beehive fireplace as well as a backyard—perfect for larger families, family reunions, girlfriend getaways or small groups. Every guest room has a private patio with views of the cactus gardens, mountains, or corrals and many feature patio fireplaces. Generous floor plans offer sunny, comfortable rooms with plenty of closet space. Adjoining deluxe king twin rooms create deluxe family suites which comfortably sleep 8 people and offer 2 full bathrooms for busy mornings. The decor is Southwestern rustic with exposed wood beams and Santa Fe-style furniture. 
Features & Amenities
In-room safe
Air conditioning
Refrigerator
Hairdryer
iHome alarm clock
High-Speed Wi-Fi
Complimentary toiletries
Bathrobes
Swimming pool and hot tub
Fitness center
Movie theater
Petting zoo
Recreation center
Location
White Stallion Ranch is located in Tucson, Arizona.